Master of Medical Science (with specialisations)
Home ›
Master ›
Master of Medical Science (with specialisations)
Read more about this program on the institution's website
Program Description
Advance your medical knowledge at the cutting edge of science and technology with the Master of Medical Science from Charles Sturt University. Medical science is evolving constantly, with new technologies and tools offering ongoing innovation and capability-building towards patient diagnosis.
If you're a medical professional, this course provides you with the platform to expand and hone your knowledge and understanding of underlying scientific concepts and recent research advances.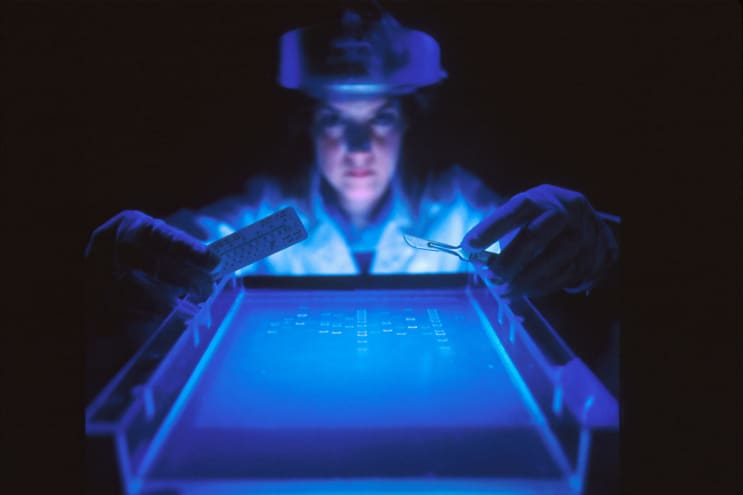 Course highlights
The Master of Medical Science (with specialisations) is the platform for you to deepen your research or specialist expertise across medical science – developing your integrated understanding of underlying scientific concepts and research advances.
Build advanced skills:
You'll develop detailed knowledge and understanding in your chosen specialisation, in line with the skills necessary for a range of career opportunities. If you work as a medical laboratory scientist, you can also elect to complete the Pathology specialisation.
A holistic approach:
The diversity of subjects available means you can undertake studies in human resource management and assimilation of scientific and clinical information, as well as specific discipline knowledge, through independent reading, research methodology and research expertise.
Flexible study options:
You can elect to exit the course following completion of the first four subjects with the Graduate Certificate in Medical Science or Graduate Certificate in Medical Science (Pathology). You may also elect to exit following completion of the first eight subjects with the Graduate Diploma of Medical Science or Graduate Diploma of Medical Science (Pathology).
Choose your area of focus:
Complete a dissertation in one of a wide variety of study areas, including haematology, immunology and immunohematology; molecular biology and genetics and medical microbiology (including virology and parasitology); medical and clinical biochemistry; histopathology and cytology; laboratory quality management; and neuroscience and neurophysiology. Other topics in line with your interests can also be considered, depending on the availability of supervisory expertise.
Delivered by industry leaders:
Our lecturers are well known for both teaching and research, a combination that ensures students receive not only quality education but a connection to job opportunities in the industry, the professions and the public sector. Our research programs are diverse, providing an exciting environment where students are exposed to cutting-edge research across a range of disciplines.
Career opportunities
Apply your advanced skills to progress your areas of specialisation across pathology, clinical physiology and biomedical research. Within clinical physiology you'll provide expertise in hospitals and healthcare facilities to examine and monitor human physiological systems, such as respiratory, nervous and cardiac systems; and to diagnose physiological disorders and long-term illnesses. As a specialist in biomedical research, you'll combine science and technology to undertake and improve investigations and analysis relating to the human body and develop models and solutions to improve medical and health outcomes.
Subjects
For each 8 point subject, you are enrolled in, you should expect to spend 10 to 12 hours per week working on assignments and assigned readings, tutorial assistance, individual or group research/study, forum activity, workplace learning, and attending lectures, residential schools, or examinations.
If you are studying four subjects per session, this is equivalent to a full-time job. The workload for some subjects may vary as a result of approved course design.
Graduation requirements
As a Charles Sturt University student, throughout your course, you have a responsibility to continue to develop skills in English language, literacy and numeracy as appropriate to your discipline. This ongoing development will enable you to effectively participate in your course and graduate prepared to enter the workforce.
To graduate students must satisfactorily complete 96 points.
International students
Gain an internationally recognised qualification with Charles Sturt University at one of our vibrant regional campuses, or study online from the comfort of your own home - anywhere in the world!
Please note: if you choose to study online with Charles Sturt University, the course study mode will not meet necessary requirements for granting Australian student visas.
Entry requirements
This course is available to applicants who hold either a 3 or 4-year undergraduate bachelor degree in a relevant area or one of the following Charles Sturt University Graduate Certificate or Graduate Diplomas:
Graduate Certificate in Respiratory Science
Graduate Certificate in Asthma and Respiratory Management
Graduate Diploma of Genetic Counselling
Applicants intending to complete the pathology specialisation will be required to have a minimum of 2 years full-time employment as a medical laboratory scientist (or equivalent).
English language requirements
You can normally meet the English Language Proficiency (ELP) requirements for entry to most Charles Sturt University courses by doing one of the following:
Providing evidence of having completed a sufficient standard of study in English.
Obtaining Academic IELTS within the last 2 years, with a minimum overall score of 6 and no individual score below 5.5.
Obtaining a qualification deemed to be equivalent to Academic IELTS (and its minimum scores) by Charles Sturt.
Support
When it comes to postgraduate study, we understand that having the right kind of support is key to your success. You'll enjoy flexible learning that allows you to fit study into your life, at a time that suits you. Our team are only a phone call or email away and you can even use our online chat for any questions you may have. We can also help you connect with scholarships, grants, loans, and assistance that can make further study affordable. At Charles Sturt University, we're with you every step of the way.
Key points
Charles Sturt University is Australia's leading regional university. Charles Sturt campuses are small, friendly communities, based in vibrant regional Australian locations.
Charles Sturt University is #1 for graduate employment, More Charles Sturt grads get jobs faster than grads from any other university in Australia. (Good Universities Guide 2020/21).
Charles Sturt's approach to teaching and learning combined with hands-on experience ensures graduates have the best opportunities to kickstart careers in their chosen profession.
Last updated Jan 2021
About the School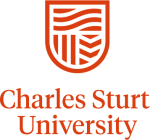 Join the university with the highest graduate employment rate in Australia* – more Charles Sturt University grads get jobs faster than grads from any other uni. Employers know Charles Sturt grads are ... Read More
Join the university with the highest graduate employment rate in Australia* – more Charles Sturt University grads get jobs faster than grads from any other uni. Employers know Charles Sturt grads are skilled, confident and ready to get to work.
Read less