Master of Health Science in Respiratory Therapy
Home ›
Master ›
Master of Health Science in Respiratory Therapy
Program Description
Respiratory Therapy at Bellarmine
The Respiratory Therapy Department offers a two-year graduate program for the individual who holds a bachelor's degree in another field. In two years, qualified individuals can earn a master's degree and begin an exciting career as a respiratory therapist. Respiratory therapists are healthcare professionals who evaluate and treat persons of all ages having lung and heart disorders. The responsibilities of the therapist include pulmonary function assessment, diagnostic testing, administering oxygen and aerosolized drugs, breathing retraining and pulmonary rehabilitation, acute care management of patients requiring ventilatory support, and emergency care. Respiratory therapists find careers in multiple settings including the hospital, home care, and rehabilitation.
While in the program, students complete 75 semester hours in residence at Bellarmine. In addition to the professional curriculum, students will have the opportunity to take courses with a specialization in healthcare leadership or health promotion and social change. The technical standards for the program include minimum standards of observation, motor function, behavioral-social capabilities, and communication. A list of the technical standards may be obtained from the Respiratory Therapy Department website.
Admission Requirements
Complete an application at the Allied Health Centralized Application Service (AHCAS) website: ahcas.liaisoncas.com.

Candidates must hold a minimum of a bachelor's degree.

Minimum cumulative GPA of 2.75 on a 4.00 scale.

Grade of C or higher in all pre-requisite natural science and math courses

Grade of C or higher in all other pre-requisite courses

Applicants who do not have a minimum 2.75 cumulative undergraduate GPA will be reviewed for admission if they meet the following requirements:

Pre-requisite GPA of 3.0 or higher; Grades of B or higher in Anatomy & Physiology I and II, Microbiology, Chemistry, and Physics; No pre-requisite grade below a C.
Final official transcript(s) from each college or university attended must be submitted directly from the previous institution to AHCAS.

If any transcript(s) or undergraduate degree(s) is from an international institution, the transcripts must be evaluated by a third party credential agency. Submit a final, official course-by-course evaluation from World Education Services at www.wes.org; AACRAO International Education Services at ies.aacroa.org; ECE at www.ece.org/ or another NACES recognized service provider (see www.naces.org/) directly to AHCAS.

A personal interview, if requested, by the Respiratory Therapy Admission Committee.

Submit a personal statement which describes experiences which have led you to consider respiratory therapy as a career.

Submit two references at AHCAS. The references should be from individuals who can speak about your potential as a respiratory therapist. One reference should be from a current or former professor and the other should be from a current or former employer. References should not come from family members.
Prerequisite and/or Pre-Major Courses
The following are pre-major courses and will typically be completed prior to admission to the program; however, upon approval from the department chair, some of these courses may be taken concurrently with the major courses. Courses from this list, if taken after admission to the program, would be considered graduation requirements:
8 hours of Anatomy and Physiology I and II

4 hours of Microbiology

4 hours of General College Chemistry

3-4 hours of Physics

3 hours of General Psychology

3-4 hours of Pathophysiology

3-4 hours of Statistics
Total prerequisite and pre-major credits: 28-30 hours
Respiratory Therapy Program/Departmental Goals
To prepare graduates with demonstrated competence in the cognitive (knowledge), psychomotor (skills), and affective (behavior) learning domains of respiratory care practice as performed by registered respiratory therapists (RRTs).

To prepare leaders for the field of respiratory care by including curricular content that includes objectives related to the acquisition of skills in one or more of the following: management, education, research, advanced clinical practice (which may include an area of clinical specialization).
Master of Health Science in Respiratory Therapy (MHS), Health Promotion & Social Change Track
Fall 1:
RTH 508/509 Respiratory Therapy Science I/Lab (4)

RTH 540 Respiratory Therapy Clinical Education I (2)

RTH 511 Clinical Assessment (3)

HLTH 600 Health Policy (3)

HLTH 604 Current Trends and Issues in Health (3)
Spring 1:
RTH 513-514 Respiratory Therapy Science II/Lab (5)

RTH 550 Respiratory Therapy Clinical Education II (6)

RTH 530 Cardiopulmonary Disease Management I (2)

HLTH 602 Communication and Technology in Health (3)

NURS 624 Introduction to Knowledge Translation: Evidence to Practice (3)
Summer 1:
PHIL 543 Bioethics (3)

HLTH 631 Health Behavior Theory (3)

RTH 630 Cardiopulmonary Disease Management II (3)
Fall 2:
RTH 650 Neonatal/Pediatric Respiratory Care (3

RTH 660 Respiratory Therapy Clinical Education III (3)

RTH 620 Respiratory Therapy Science III (3)

HLTH 633 Community Wellness (3)

HLTH 635 Designing and Planning Health Promotion Programs (3)
Spring 2:
RTH 655 Advanced Cardiac Life Support and Emergency Care (2)

RTH 690 Seminar (3)

RTH 685 Respiratory Therapy Clinical Education IV (3)

RTH 640 Cardiopulmonary Monitoring (3)

HLTH 637 Program Evaluation and Statistics (3)

HLTH 660 Master of Health Sciences Capstone Experience (3)
Last updated Feb 2019
About the School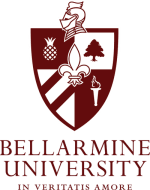 Bellarmine University is a vibrant community of educational excellence and ethical awareness that consistently ranks among the nation's best colleges and universities. Our students pursue an education ... Read More
Bellarmine University is a vibrant community of educational excellence and ethical awareness that consistently ranks among the nation's best colleges and universities. Our students pursue an education based in the liberal arts – and in the distinguished, inclusive Catholic tradition of educational excellence, the oldest and most rewarding in the western world.
Read less