Master of Health Science in Medical Laboratory Science
Home ›
Master ›
Master of Health Science in Medical Laboratory Science
Program Description
Medical Laboratory Scientists (formerly Clinical Laboratory Scientists or Medical Technologists) provide the science that supports healthcare. Most diagnostic and therapeutic medical decisions are based on laboratory test results generated by a Medical Laboratory Scientist. They apply skill and instrumentation to analyze blood cells and body fluids, to identify disease-causing bacteria and viruses, and to perform testing prior to transfusions and transplantation. MLS graduates are employed primarily in hospital laboratories, but also enjoy career opportunities in biomedical research, forensics, biotechnology, toxicology, health care administration, pharmaceuticals, and other industries. An MLS degree also provides excellent preparation for medical, dental, or graduate school.
The MLS program is an 80 credit hour program that can be completed in 2 years with summer classes. This program includes 15 weeks (600 hours) of a clinical internship at one or more of our affiliated Louisville-area hospitals. Students complete technical courses in Clinical Chemistry, Hematology, Medical Microbiology, Clinical Immunology, and Immunohematology (Blood Banking), as well as additional online courses related to professional practice.
Learning Outcomes
After completing the Bellarmine MLS program, graduates will:
Establish a personal scientific knowledge base that prepares them to read, to interpret, and to utilize scientific knowledge in clinical practice.

Demonstrate critical thinking ability and problem-solving skills.

Perform a full range of laboratory tests with accuracy and precision.

Demonstrate appropriate professional behavior.
The Master of Health Science in Medical Laboratory Science includes coursework and laboratory instruction in clinical chemistry, medical microbiology, hematology, clinical immunology, and immunohematology (blood banking). MLS students complete a clinical internship at one or more of our affiliated Louisville-area hospitals.
Admission Requirements
Applicants must have:
Completed a baccalaureate degree or higher in any discipline from an accredited college or university, including coursework in Biology, Chemistry, and Math (see Prerequisites, below).

Minimum GPA of 2.75 on a 4.00 scale with grades of C or better in science and math courses. Applicants who do not have a minimum 2.75 cumulative undergraduate GPA may be reviewed for admission if the math/science GPA is 3.0 or higher.

The application will be completed through the Allied Health Centralized Application Service at https://ahcas.liaisoncas.com

Applicants should submit a personal statement explaining why they are choosing a career as a Medical Laboratory Scientist.

Applicants should also submit two completed reference forms from individuals who can speak about their potential as a medical laboratory professional. One reference should be from a current or former professor and the other from a current or former employer. References should not come from family members.

A personal interview (face-to-face or via phone) will be scheduled.
International applicants:
Language Proficiency: MLS requires an official TOEFL iBT or IELTS score for verification of language proficiency for applicants: a) who were born outside the US, b) for whom English is a second language or c) who have a degree or transcripts from a non-US institution. Applicants must earn a total score of 83 or higher and a speaking score of 26 or higher on the TOEFL iBT or earn a total band score of 7 or higher AND a speaking band score of 8 or higher on the IELTS to meet the language proficiency requirement. Only official score reports will be accepted. The program reserves the right to require a TOEFL or IELTS from any applicant. The official score should be sent to both Allied Health CAS and Bellarmine University. Students may petition to alternatively use one of the following to document English-language proficiency: a) Language training at an approved center; b) Prior educational experiences in a TOEFL Exempt Country; or 3) satisfactory scores on the SAT or ACT.
Prerequisite Courses:
12 credit hours in Biology, including Cell Biology (Immunology and/or Molecular Biology are recommended)

12 credit hours in Chemistry (including one semester of Organic or Biochemistry)

3-4 credit hours in Math: Pre-calculus or Statistics
Technical Standards
Since a degree in Medical Laboratory Science indicates mastery, not only of knowledge, but also of technical skills, and since these skills are to be applied in clinical situations, all MLS students are expected to meet certain criteria for admission to and progress in the professional program. These criteria include minimum standards of observation, motor function, behavioral-social capabilities, and communication.
Program of study
Fall 1
MDLS 510 Foundational Skills in MLS (1)

MDLS 528 Immunohematology (3)

MDLS 529 Immunohematology Laboratory (2)

MDLS 545 Clinical Chemistry I (3)

MDLS 546 Clinical Chemistry Lab (1)

MDLS 547 Clinical Chemistry II (3)

HLTH 600 Health Policy (3)
Spring 1
MDLS 520 Seminar I (1)

MDLS 515 Hematology (3)

MDLS 516 Hematology Laboratory (2)

MDLS 517 Hematopathology (3)

MDLS 525 Medical Microbiology (3)

MDLS 526 Medical Microbiology Laboratory (3)

NURS 624 Evidence-based practice (3)
Summer
MDLS 630 Seminar II (1)

MDLS 535 Laboratory Management (2)

MDLS 636 Urinalysis and Body Fluids (3)

MDLS 637 Clinical Immunology (3)

MDLS 638 Clinical Immunology Laboratory (1)

MDLS 527 Mycology and Parasitology (2)

HLTH 634 Patient Safety and Quality Improvement (3)
Fall 2
MDLS 640 Seminar III (1)

MDLS 623 Molecular Techniques (1)

MDLS 624 Molecular Diagnostics (3)

MDLS 680 MLS Capstone Project I (2)

MDLS 685 Clinical Internship (5-7)

HLTH 634 Principles of Leadership (3)
Spring 2
MDLS 681 MLS Capstone Project II (2)

MDLS 685 Clinical Internship (8-10)

MDLS 686 Comprehensive Exam (1)

Elective MHS Elective (3)
Last updated Jul 2019
About the School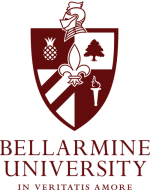 Bellarmine University is a vibrant community of educational excellence and ethical awareness that consistently ranks among the nation's best colleges and universities. Our students pursue an education ... Read More
Bellarmine University is a vibrant community of educational excellence and ethical awareness that consistently ranks among the nation's best colleges and universities. Our students pursue an education based in the liberal arts – and in the distinguished, inclusive Catholic tradition of educational excellence, the oldest and most rewarding in the western world.
Read less