Master of Arts Applied Health and Therapy Sciences (iV)
Home ›
MA ›
Master of Arts Applied Health and Therapy Sciences (iV)
Program Description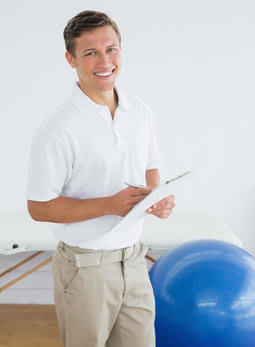 The distance learning medical professions with the Master of Arts (MA) degree is aimed at people who work in health, therapy and nursing professions and who have already acquired an academic bachelor's or diploma degree, e.g. the Bachelor of Arts in medical professions at DIPLOMA . The course can also be studied alongside a job and is particularly suitable for access professions from the areas of physiotherapy, occupational therapy, speech therapy, elderly care as well as health and nursing care. In addition to increased leadership and communication skills, the course provides five semesters with in-depth knowledge and skills in both health-related research and project and innovation management.
Master's degree in medical professions
The interdisciplinary master's degree in medical professions offers distance learning as an ideal further academic qualification for all those working in therapy and nursing professions who would like to continue their professional training at the master's level. To make it easier to combine studies and work and to be more independent of location, students can take this course on Saturdays either close to home in one of the numerous study centers of the DIPLOMA University in Germany or in a virtual variant with online lectures.
In addition to the knowledge and skills already acquired in the bachelor or diploma course, the students acquire knowledge in the areas of science and research theory, the qualitative and quantitative methods of empirical social research, evidence-based action and project and innovation management. In the compulsory elective modules for health management, the students deepen their knowledge and skills in organizational and personnel development in the healthcare sector in the inpatient and outpatient sector, while they specialize in the elective subjects for hand rehabilitation or neuroprosthetics for special patient needs.
Major areas of study in the master's degree in medical professions
health Management
The degree in health management enables students to take on a management position in inpatient and outpatient healthcare facilities, for example in hospital management, as department or main department management or as ward or nursing service management. The management of multidisciplinary outpatient care centers, geriatric care facilities, outpatient care services and hospices is also possible.
Health education
The focus on health education in the master's program deals with expanding and in-depth scientific questions on (professional) pedagogy and didactics for medical professions. The target group are students who are already teaching at vocational schools or universities in the health sector and are therefore already teaching. The focus contributes to the professionalization of teaching. In particular, this focus should also prepare for management tasks in this area, for example for training management at vocational schools. Students are also empowered to develop and introduce new educational concepts. It is pointed out that in the individual federal states there are very different requirements for the professional and pedagogical qualifications of teachers and senior teachers at schools for health professions. By letter of January 2015, the Lower Saxony State School Authority confirmed that the master's degree in medical professions with a focus on health education meets both the requirements for teachers and the management of schools for health professions in Lower Saxony. The courses of the main focus take place exclusively at the study center Hanover.
hand rehabilitation
In the focus on hand rehabilitation of the master's degree in medical professions, students learn to set up and manage hand-therapeutic facilities and to implement quality management standards in the healthcare system. In collaboration with hand surgeons, they can also develop and implement guidelines for the treatment of hand-injured and hand-sick patients. In addition, they have the specialist knowledge required to write subject-specific literature and can be used in the training of physiotherapists and occupational therapists in the field of hand rehabilitation. Thanks to the existing expertise in the field of prosthesis and splint care, you can develop new systems for these areas in cooperation with orthopedic technicians and research their applicability through studies.
Neuroprosthetics
Students with a focus on neuroprosthetics are particularly empowered to work in clinical patient care and to take on management tasks here. They have specialist knowledge in neurorehabilitation, biomechanics and prosthetic medical technology. They adapt prostheses appropriately and create individual treatment concepts for patients. The students learn to assess established therapeutic procedures with regard to their evidence-based and to introduce new therapeutic approaches. In collaboration with Rehabilitationsalt = "medical professionals, they can develop guidelines for neurorehabilitation patients.
Career prospects after distance learning
The job market opportunities are very good, among other things due to the steady scientific development in medicine as well as the academization of medical professions, which has been going on for a long time. There are possible uses, for example, in the following fields of action:
Corporate management, management and organization:
Management of departments in hospitals, clinics, early childhood facilities, assistance for the disabled, assistance for the elderly and care for mentally ill people, for example in job-related personnel management
Conception and implementation of new organizational structures, departments and therapy offers
Independent and active design of systematic professional tasks that require academic training, e.g. B. as the responsible quality manager
Effective and efficient establishment and management of multidisciplinary practices and care centers, in which various professional groups in the healthcare system are coordinated, taking into account changes in the market economy and developments
Training and further education:
Management and development of further education programs
Conception and communication of subject-related further and advanced training offers
where applicable, teaching and teaching activities in further and advanced training with regard to one's own specialization
Area deepening old = "medical-therapeutic knowledge in hand rehabilitation:
Particularly suitable for physiotherapists and occupational therapists, e.g. B. in your own practice or in a hand surgery clinic
Introduction and support of new procedures in patient care with increased independence and using systematic evaluation
Rehabilitation, neurorehabilitation, prosthetics and neuroprosthetics:
Management and design of specialized clinical activities in rehabilitation, especially neurorehabilitation
Patient-oriented research with prosthesis wearers
Development of the range of activities and the scientific foundation of the profession:
Expansion and expansion of therapeutic services taking into account evidence-based and evaluation
Development of a constant perspective of reflected and researching professional practice
Realization of scientifically based and systematically developed solutions
Planning and implementation of further, empirically based scientific research studies
Normal period
Distance learning: 5 semesters
Workload *: 120 credit points according to ECTS
* Workload includes the time for preparation and follow-up and participation in face-to-face events, for self-study and for exam preparation and execution. It can be assumed that an average workload of 25-30 hours can be used for each credit point to be acquired according to ECTS. The distance learning study plan shows a 5-semester variant, which can be extended by up to four semesters depending on the workload - free of tuition fees. The weekly workload can thus be individually adapted to the professional and / or family conditions.
baseline
Winter semester (October) and summer semester (April)
accreditation
Accreditation of the course by the accreditation agency AHPGS
tuition fee
Distance learning: € 297.00 / month (total € 9,895.00 plus one-off examination fee of € 985.00), financing alternatives on request.
study form
Distance learning with real or online face-to-face events: Distance learning takes place alternating between self-study with study books and all-day Saturday seminars (approx. 12-14 Saturdays per semester) at one of our numerous nationwide study centers or online in the "virtual lecture hall" of the DIPLOMA online campus.
admission requirements
Proof of a university degree with a bachelor's or diploma (180 credit points according to ECTS) and a final grade of at least "satisfactory" in the fields of health sciences, therapeutic sciences, physiotherapy, occupational therapy, speech therapy, elderly care or health and nursing (or more on request) , for example Bachelor of Arts medical professions at DIPLOMA University, DIPLOMA University will be happy to provide further information on special degrees upon request.
For foreign degrees, equivalence for admission must be demonstrated.
degrees
Master of Arts (MA)
Major fields of study
Elective course health management
Module 8 M: Hospital management and quality assurance
Content:
hospital management
Quality management and certification
Module 9 M: Management in health and care contexts
Content:
Management of inpatient healthcare facilities
Outpatient health care management
Module 10 M: Human Resources Development in Health Care
Content:
human Resource management
Personnel management in healthcare companies
Elective course hand rehabilitation
Module 8 H: In-depth functional anatomy of the hand
Content:
Hand preparation
Functional anatomy of the hand
Hand surgical techniques
Module 9 H: Complex injuries and hand rail supplies
Content:
Complex hand injuries
Handicraft techniques and material science for hand rail supplies
Hand orthosis and prosthesis care in various alt = "medical disciplines
Module 10 H: Practical reflection in hand rehabilitation
Content:
Clinical reasoning in hand rehabilitation
Individual therapy concepts and assessments in hand rehabilitation
Elective course neuroprosthetics
Module 8 N: Neuroscience for prosthetics
Content:
Neurobiology and Neuroanatomy
Neurorehabilitation
Module 9 N: Biomechanics and Medical Technology
Content:
Biomechanics
Medical technology
Module 10 N: Practice of Neuroprosthetics
Content:
Adaptation of prostheses
Gait training
Elective subject health education
Module 8 P: Vocational Education
Content:
Fields of action for teaching in the health professions
Teaching and learning content of the health professions
Module 9 P: Competence-oriented teaching-learning processes
Content:
Learning and motivation
Competence orientation in vocational training
Module 10 P: Didactics and methodology of lesson planning
Content:
Goal planning
Implementation planning
Last updated Mar 2020
About the School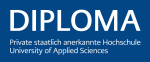 The DIPLOMA University is a privately run, state recognized university of applied sciences located in the picturesque medieval city of Bad Sooden-Allendorf in North Hesse. The notation Bad identifies ... Read More
The DIPLOMA University is a privately run, state recognized university of applied sciences located in the picturesque medieval city of Bad Sooden-Allendorf in North Hesse. The notation Bad identifies the city as a recognized spa destination with a long tradition in medical wellness and health treatment. Besides the main campus there are notable campus extensions in more than 25 cities in Germany and one in Italy.
Read less
Bad Sooden-Allendorf ,
Aalen ,
Baden-Baden ,
Berlin ,
Bochum ,
Bonn ,
Friedrichshafen ,
Hamburg ,
Hanover ,
Heilbronn ,
Kaiserslautern ,
Kassel ,
Kitzscher ,
Magdeburg ,
Mainz ,
Mannheim ,
Munich ,
Ostfildern ,
Würzburg ,
Regenstauf ,
Nuremberg ,
Wiesbaden ,
Wuppertal ,
Germany Online
+ 23 More
Less