Master in Rehabilitation Nursing
Program Description
Master in Rehabilitation Nursing
Course Presentation
The Master's Degree in Rehabilitation Nursing is a formation of the oldest nursing specializations of Portugal, which emerges from the American School of Rehabilitation Nursing whose origins dates back to the end of World War II. In Portugal, with the creation of the Rehabilitation Centers, this formation began at a time when Portugal was waging war in Africa.
It continues to be a scientific and training area, which supports a very wide range of health needs, with particular relevance to people with disabilities, disabilities and disabilities.
It develops in-depth skills in training and rehabilitation processes, with a particular focus on making people as independent as possible by promoting self-care.
Course Objectives
The course aims to train for the exercise of specialized nursing in rehabilitation focusing mainly on:
- Caring for people with special needs throughout the life cycle in all contexts of care practice;
- To empower the person with disabilities, limitation and / or restriction of participation for the reintegration and exercise of citizenship;
- Maximize functionality by developing the capabilities of the person you care for;

According to the Framework of the European System of Quality Assurance in higher education, the NQqualifications and the Order of Nurses, at the conclusion of the course the graduates must:
-Demonstrate to have in-depth knowledge and know how to apply them in research and understanding and problem solving in new situations, in broad contexts related to the area of rehabilitation nursing.
- Demonstrate ability to integrate knowledge, deal with complex issues, develop solutions and make judgments in situations of limited information, including reflections on ethical and social implications and responsibilities that result in or condition these solutions and judgments.
- Be able to communicate conclusions and underlying rationale clearly and unambiguously.
-To have developed the competences that allow them to have lifelong learning in a fundamentally self-oriented and autonomous way.
-Plan, perform and evaluate specialized nursing care for rehabilitation of individuals, families, groups and communities;
-Conceive, organize, plan, execute and evaluate specialized care programs in the scope of prevention, habilitation and social reintegration of the person in their life processes;
-To act scientifically and to develop research practices;
- Assume responsibility in the training and management of nurses and nursing care;
-Participate in the politics, planning and management of health care and resources;
-To provide technical-scientific advice in the field of rehabilitation nursing.
Opportunities
-Study in one of the best Nursing Simulation Centers in the world;
-Participate in research projects of the only Nursing Research Unit of Portugal accredited by the accreditation agency;
-Take a study period abroad. The Escola Superior de Enfermagem de Coimbra is the school with the highest levels of internationalization;
-Realize clinical studies in Hospitals and Reference Rehabilitation Centers in Portugal;
- Study in Coimbra "City of Students"
Professional Exits
Students who complete the Master's Degree in Rehabilitation Nursing are prepared to provide specialized rehabilitation nursing care to the person with special needs or disability, family and community, and meet the technical-scientific requirements to develop their professional activity both in the as well as in the public sector and in the private sector, at the level of Health Centers, Hospitals, Clinics, Integrated Continuing Care Units, Clinical Services of Sports Associations, Companies, Schools and Elderly Care Centers, among others, under any service regime including the Liberal.
Employability measured at 6 months after the course is 100% on average.
120 ETCS
Beginning of the course: September 2019
Duration: 4 semesters / 2 years of school
Number of Vacancies: 35
Fees:
Application - 50 €
Registration - 150 €
Annual Academic Fee (annual tuition) - 1500 €
| | | | |
| --- | --- | --- | --- |
| Application phases | Disclosure of Results | Registration / Registration | Beginning of the course |
| 1/3/2019 to 12/4/2019 | 04/26/2019 | 5/13/2019 to 5/17/2019 | 9/19/2019 |
| 4/29/2019 to 6/14/2019 | 6/26/2019 | 8/7/2019 to 7/12/2019 | 9/19/2019 |
Last updated Mar 2020
About the School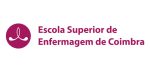 A Escola Superior de Enfermagem de Coimbra (ESEnfC) é uma instituição de ensino superior pública e uma referência nacional e internacional no desenvolvimento e afirmação da disciplina de enfermagem. ... Read More
A Escola Superior de Enfermagem de Coimbra (ESEnfC) é uma instituição de ensino superior pública e uma referência nacional e internacional no desenvolvimento e afirmação da disciplina de enfermagem.
Read less