Master in Pharmacy and Pharmaceutical Sciences (Research)
Home ›
MSc ›
Master in Pharmacy and Pharmaceutical Sciences (Research)
Read more about this program on the school's website
Program Description
As a researcher in the School of Pharmacy, you have the opportunity to liaise with professionals in the Pharmacy pharmaceutical and biotechnology industries and to develop national and international collaborations. Previous research projects have involved work in the USA and across Europe and Asia.
Research in the School is focused on two distinct themes. These are clinical pharmacy and practice; and drug discovery, design and delivery.
Subsequently, there may be opportunities for research students to work with academics across disciplines.
As a postgraduate student, you can benefit from access to purpose-built laboratory space and specialist equipment, a wide range of training programmes designed to enhance your research and transferrable skills, as well as support from dedicated academic supervisors. There are opportunities for graduates to progress to careers in the pharmaceutical, cosmetics or food industries and within academia.
Research Areas, Projects & Topics
Our research is focused in two main areas:
Drug Discovery, Design and Delivery
The aims of this group are to:
Identify new drug targets,
Design and discover new drugs,
Develop innovative approaches to drug delivery.
Clinical Pharmacy and Practice
The aims of this group are to:
Foster research collaborations with healthcare professionals,
Provide better medicines optimisation,
Ensuring personalised care.
How You Study
Our research environment aims to support students through a specific framework. This covers all aspects of the postgraduate experience, including supervisor interaction, training and access to the facilities and allied support through the Directors of Research and Postgraduates Studies, from initial application to final completion.
All postgraduates are actively encouraged to prepare a submission to scientific journals in their field. Students are expected to present their findings to national and international conferences, and also to participate in internal research meetings.
Due to the nature of postgraduate research programmes, the vast majority of your time will be spent in independent study and research. You will have meetings with your academic supervisor(s), with the regularity of these varying depending on your own individual requirements, subject area and the stage of your programme.
How to Apply
Methods of application vary depending on a student's chosen funding option. Self-funded applicants, students seeking support through a fellowship scheme or those with employer sponsorship are all encouraged to approach the School with proposed topics within the research themes outlined above.
Please note that all applications in the first instance are through the central online system, via the button at the top right of this page.
Enrolment Dates
To support your experience within the postgraduate research community, new students are encouraged to enrol in October, February or May.
In addition to meeting peers across the University who are starting their research programme at the same time, there is access to a central training programme designed around the first three months of study, and targeted support aligned to each stage of the postgraduate research journey. Alternative enrolment dates may be agreed with your supervisor on an individual basis.
Entry Requirements
First or upper second class honours degree or Master's in a relevant subject.
Last updated Mar 2020
About the School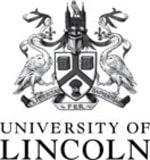 Since being opened by Queen Elizabeth II in 1996, the University of Lincoln has invested more than £300 million in its buildings and facilities.
Since being opened by Queen Elizabeth II in 1996, the University of Lincoln has invested more than £300 million in its buildings and facilities.
Read less