Master in Molecular and Cellular Life Sciences
Home ›
MSc ›
Master in Molecular and Cellular Life Sciences
Program Description
ABOUT
The Master in Molecular and Cellular Life Sciences (MCLS) is research-oriented and takes a multidisciplinary approach to study related to health and disease in cells and organisms. By the end of the program, you will gain sufficient fundamental knowledge to start working on applications in the field of medical and biotechnological issues. These applications may include the development of new medicines and vaccines, new strategies for crop improvement, or the development of enzymes to be used in industry.
THE RIGHT CHOICE FOR YOU?
MCLS is the ideal Master's program if you are interested in molecules as the basis of life and disease and if you want to know how chemistry, biology, biomedical sciences, and physics contribute to our understanding of how these molecules work. The interplay of molecules in cells and organisms is the central focus of the program.
The Dutch Master's Selection Guide (Keuzegids Masters 2017) ranked this program as the best in the field of Chemistry in the Netherlands.
PROGRAM OBJECTIVE
You will develop extensive knowledge about cellular processes such as cellular signaling, membrane biogenesis, and intracellular transport. You will also learn skills and methods to study the molecules involved in these processes by using biochemistry, structural biology, cell biology, biophysics, computational biology, proteomics, and genomics. The program offers you the flexibility to choose any specialization within the field of molecular and cellular life sciences.
TRACKS
Within this Master's program you can choose one of three tracks:
Genes to Organisms
Molecules and Cells
Biophysics and Molecular imaging
AFTER GRADUATION
After graduation, students receive a Master of Science degree in Chemical Sciences or Biological Sciences from the Molecular and Cellular Life Sciences Master's program. Program graduates will be qualified for research positions in the fields of cell biology, structural biology, biotechnology, medical chemistry, and genomics/ proteomics, either in the academic world or at pharmaceutical or biotech companies.
CAREER PERSPECTIVES
MCLS graduates have excellent job prospects at universities, research institutes, and business organizations, ranging from large pharmaceutical industries to start-up biotech companies. Around 60% of all MCLS graduates are offered a Ph.D. student position before ending their programme.
The Molecular and Cellular Life Sciences program is focused on research; most of our graduates pursue a research career as a Ph.D. student. Some stay at Utrecht University for their Ph.D. research, while others obtain a position at one of the other universities in the Netherlands. A number of students are doing their PhDs in other countries. We have alumni in the EMBL in Heidelberg and at the ETH in Zurich, but also in Germany, Sweden, Belgium, the USA, and other countries.
A small percentage of MCLS graduates begin their careers in the research department of a company such as DSM, Galapagos, or Crucell. Other careers that students pursue include working with the European Patent Office or joining a consultancy company.
INTERNATIONAL STUDENTS
If you want to find a job or internship in the Netherlands, knowing Dutch will get you places. Even if you work within an international organization, knowing at least some Dutch is always a benefit and in some cases even a requirement. In order to learn Dutch, free language websites such as duolingo.com or dutchgrammar.com can get you started or take a look at the Dutch courses offered by Babel. As a student from Utrecht University, you receive a 25% discount on their course offerings.
If you want to stay in the Netherlands after your graduation, you can apply for the 'residence permit orientation year'. This permit can be submitted within 3 years after completing your studies and allows you unlimited working rights (hence: a work permit –TWV- is not required). For an overview of the conditions that apply for this permit, please visit the IND website.
Last updated Dec 2019
About the School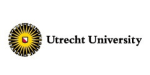 Founded in 1636, Utrecht University is an esteemed international research university, consistently positioned number one in The Netherlands, 14th in continental Europe and the worldwide top 100 of int ... Read More
Founded in 1636, Utrecht University is an esteemed international research university, consistently positioned number one in The Netherlands, 14th in continental Europe and the worldwide top 100 of international rankings, and member of the renowned European League of Research Universities.
Read less