Master in Microbial Biotechnology
Home ›
MSc ›
Master in Microbial Biotechnology
Read more about this program on the school's website
Program Description
The MSc in Microbial Biotechnology provides students with the opportunity to develop specialist knowledge which draws from the expertise in Biotechnology and Microbiology that is applicable to many industrial and environmental sectors. Micro-organisms are the workhorses of many industrial processes and students who study for the MSc Microbial Biotechnology can gain a thorough understanding of these at a whole organism and molecular level.
Curriculum content will be research-engaged and, in particular, students will undertake a period of independent scientific research, in accordance with the University's 'Student as Producer' project.
The MSc Microbial Biotechnology aims to equip graduates with the necessary theoretical understanding, practical, research, professional and transferable skills to enable them to undertake further postgraduate training (i.e. PhD level) and/or employment within academic research and in industrial, commercial, government and environmental-settings.
The degree course places a major emphasis on enhancing the intellectual, professional and research skills, including communication, independent learning, critical analysis and thinking, problem-solving, project and time management, report writing, teamwork, ethics, health and safety, intellectual property, information technology and career management.
How You Study
The programme includes a combination of lectures, workshops, laboratory practicals, IT classes, seminars, problem-based-learning group sessions, independent learning and research projects. The programme will also have an emphasis on the development of professional and research skills, which can enhance employability.
Term 1 features introductory modules and is designed to provide students with core theoretical knowledge on current biotechnology topics and practical training on molecular biology techniques used in modern biotechnology.
Modules:
Introduction to Biotechnology (Option)
Current Topics in Biotechnology (Option)
Molecular Microbiology (Core)
The Microbial World (Core)
Professional and Research Skills in Biotechnology A (Core)
Term 2 looks to provide specialisms in the application of microbial biotechnology. It also aims to enhance practical skills with a focus on fermentation technologies.
Modules:
Infection and Control (Core)
Industrial and Environmental Biotechnology (Option)
Industrial and Environmental Microbiology (Option)
Fermentation Biotechnology (Core)
Professional and Research Skills in Biotechnology B (Core)
Over the summer, students progress to an independent research project within a biotechnology and/or microbiology related discipline.
How You Are Assessed
Assessment throughout the programme will be via a series of coursework exercises. The nature of the coursework will vary considerably in the style of exercise in order to develop and test a broad range of skills. These exercises will include laboratory exercises and reports, problem-based learning exercises, literature reviews, poster and oral presentations, project reports and proposal preparation. Elements of some of these assessments will be both individual and group-based whilst others will be solely based on individual work.
Assessment through coursework is designed in order to fully explore the acquired knowledge and skills imparted through the programme rather than through individual modules.
Assessment Feedback
The University of Lincoln's policy on assessment feedback aims to ensure that academics will return in-course assessments to you promptly – usually within 15 working days after the submission date.
Entry Requirements
A minimum 2:2 honours degree in a related discipline.
International Students will require the English Language at IELTS 6.0 with no less than 5.5 in each element, or equivalent.
Last updated Mar 2020
Keystone scholarship
Discover the options our scholarship can give you
About the School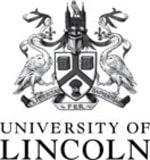 Since being opened by Queen Elizabeth II in 1996, the University of Lincoln has invested more than £300 million in its buildings and facilities.
Since being opened by Queen Elizabeth II in 1996, the University of Lincoln has invested more than £300 million in its buildings and facilities.
Read less