Master in General Medicine (MUDr)
Program Description
The 6-year curriculum leads to the Master degree MUDr. - "Medicinae Universae Doctor" = Doctor of General Medicine.
To the effect of the second sentence of Article 3 Subsection 1 of the Code of Admissions Procedure for applicants for studies at Charles University, this is a study program without specialization.

Description of verification and evaluation criteria
Students are accepted on the basis of written entrance examination taken in English from the following subjects: standard college biology, chemistry and physics and from an interview both taken in English. Successful candidates must achieve at least 244 points out of 330. Both parts are taken the same day, so you should know immediately if you have reached the required number of points for admission. The examination is supervised by Faculty's examiners. The maximum number of enrolled students in the academic year 2019/20 will be 150 for General Medicine. Calculators and periodic tables are not allowed.

Conditions for admission
Admission to Master's studies is conditioned by completed secondary education confirmed by a school-leaving certificate. Admission to Post-Bachelor studies (Master's program) is likewise conditioned by completed education in any type of study program.
| | |
| --- | --- |
| Verification method: | entrance exam |
| Confirmation date (of entrance exam) | from: 14.06.2019 Until: 14.06.2019 |
| Alternative date (of entrance exam) | from: 28.06.2019 Until: 28.06.2019 |

Recommended literature, sample questions
Sample questions can be found on this website: http://en.lf1.cuni.cz/sample-questions

Preparatory course
First Faculty of Medicine doesn't offer a preparation course itself, but it's possible to attend a preparation course of:
Institute for Language and Preparatory Studies of Charles University;
Abbey college in Prague;
our representatives in Germany, Israel, and the UK;
preparation course in the US - http://www.medicaldoctor-studies.com/

Graduate Profile
Graduates from this program are physicians with a comprehensive education in general medicine and a thorough theoretical background. They are capable of both scientific and practical work, are educated in communication and are trained to provide basic medical care for the adult population, in paediatry and in hygiene, public health, and epidemiology. They are prepared to acquire new findings and to specialize in any field of medicine and/or take positions in the health care system. They have learned about the ethical, legal and moral principles of the medical profession.
Last updated Apr 2019
About the School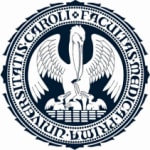 Charles University in Prague, First Faculty of Medicine: Academic Research is all about to change
Charles University in Prague, First Faculty of Medicine: Academic Research is all about to change
Read less