Master in ICU, emergency and urgent
Home ›
Master ›
Master in ICU, emergency and urgent
Program Description
Differentials Course
strengthening networking and team of teachers trained by professionals with academic experience and practice in the health care area;
Coordinator dedicated to the course, with training and experience in the field of aesthetics;
complete class laboratories;
Calendar of early classes;
practical application of content with patient care;
Replacement of intelligent modules, to ensure our students completing the course;
Material classes with anticipated delivery;
Facipe Careers - employability core that helps our students on placement in the labor market;
Facipe languages ​​- English lessons with promotional price for FACIPE students.
Goals
Integrating health professionals and professionals in academia in search of a multidisciplinary approach;
Analyze new trends and updates in Emergency, Emergency and Critical patients in Intensive Care Unit (ICU);
Provide emplacements to discuss national and regional issues of assistance in Emergency, Emergency and ICU and knowledge to investigate and modify practices with a view to improving quality of care;
Provide theoretical and practical benefit to professionals who make up the multidisciplinary team working or want to work in different situations Emergency, Emergency and ICU on the general aspects.
Allow discussion of the technical and administrative knowledge up to date in the area for improvement in care logistics.
Sensitize the expertise of humanized multidisciplinary teams working in different emergency situations, seeking to improve the quality and humanization of services offered in ready fixed and mobile service units as well as in the Emergency Room, Emergency Units and Emergency or ICU.
Develop care skills to guide the multidisciplinary team in the dynamics of care with patient safety with quality procedural differentiation through the Guidelines discussed during the course of the course as well as validate the exposed on stage at the end of the course.
TARGET AUDIENCE
The course is designed for patient care, which makes it necessary that the target audience is for graduates in nursing and physiotherapy.
METHODOLOGY
lectures; seminars; Case Study; group work; practical classes in the laboratory, experience with patient care, visits and calls to patients.
The subjects with a workload of 20 hours teaching will follow 5 hours on the virtual platform AVA, which will be available materials for reading and study conducted in PRE SCHOOL format.
Last updated Mar 2020
About the School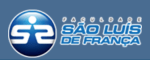 Developing the society through quality services related to education and culture.
Developing the society through quality services related to education and culture.
Read less