Master in humanization and wellness in health care
Home ›
Master ›
Master in humanization and wellness in health care
Program Description
Differentials Course
strengthening networking and team of teachers trained by professionals with academic experience and practice in the health care area;
Coordinator dedicated to the course, with training and experience in the field of aesthetics;
complete class laboratories;
Calendar of early classes;
practical application of content with patient care;
Replacement of intelligent modules, to ensure our students completing the course;
Material classes with anticipated delivery;
Facipe Careers - Employability Center that helps our students on placement in the labor market;
Facipe languages ​​- English lessons with promotional price for FACIPE students.
Goals
Understanding the physiology and pathophysiology of cutaneous system, lymphatic and genital man and woman;
Knowing methods to evaluate and diagnose disorders related to male and female audience and offer wellness and health promotion techniques;
Identify key electrotherapic resources that can be applied and bring benefits to health and well being;
Prepare professionals to work in the health care of the individual, developing professional skills in reparative and pathological surgical procedures.
Improve the training of professional level of expertise, to work in teams and health services, with an emphasis on interdisciplinary action
TARGET AUDIENCE
Nurses, beauticians, physiotherapists, Biomedical.
METHODOLOGY
lectures; seminars; Case Study; group work; practical classes in the laboratory, experience with patient care, visits and calls to patients.
All modules will be available in a virtual environment the course material for students to contemplate a pre-class, with the exception of the training modules and research methodology that will be 100% attendance.
The subjects with a workload of 22 hours teaching will follow 4h 30min on the virtual platform AVA, which will be available materials for reading and study conducted in PRE SCHOOL format.
Last updated Mar 2020
About the School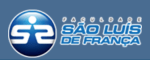 Developing the society through quality services related to education and culture.
Developing the society through quality services related to education and culture.
Read less