MSc/PgD/PgC Health Psychology
Home ›
MSc ›
MSc/PgD/PgC Health Psychology
Program Description
Course Overview
Health psychology focuses on the roles of psychology, biology and social or environmental factors on health and health-related behaviour. Health psychologists promote healthier lifestyles and seek to improve well-being by understanding the impact that health-related thoughts, feelings and behaviour can have on the individual. Health strategy has been shifting from the treatment of disease to the maintenance of health and prevention of illness. This is particularly important in the Welsh context given that self-reported 'good health' is lower in Wales compared to other areas of the UK (ONS 2011), with a high level of risky behaviours (Welsh Assembly Government, 2004).
Learning & Teaching
The MSc Health Psychology programme includes some formal lectures, but the majority of the programme is taught interactively, with students actively involved in each session. Group work, seminars, presentations and practical workshops all help to engage students and ensure they are developing the knowledge and skills required for stage 1 training in health psychology and also develop the confidence to use what they learn to the benefit of themselves and others.
The MSc Health Psychology programme is taught on two days each week (Thursday and Friday), for full-time students, and on one day each week for part-time students (Thursdays year 1 and Fridays year 2). Much of the teaching takes place in the Psychology Postgraduate and Research Centre (PARC) which provides computers that students can use for private study and also a social space and kitchen area for students to make use of. PARC also includes a number of cubicles with software and other technology for use in research.
All of the course materials for the Programme are made available via the Virtual Learning Environment, Moodle, there is also a Facebook page and Twitter site (@cardiffhealthps) for the programme.
Employability & Careers
An MSc in Health Psychology is the first step (stage one) towards Chartered Psychology status for students who are eligible to hold the Graduate Basis for Chartership (GBC) of the British Psychological Society (BPS). The MSc in Health Psychology will provide the knowledge base and research skills, which will underpin stage two of the process towards Chartership with the BPS (two years of supervised practice). Completion of stage two with the BPS also confers eligibility to become a Health and Care Professions Council (HCPC) registered Health Psychologist. All practitioner psychologists are regulated by the HCPC. Health psychologists work in all areas relevant to health, illness and health care delivery. However, the majority of students do not pursue this route. Graduates from the programme have gone on to work or train in a number of areas including health promotion, research, teaching or private consultancy. Many graduates go on to complete PhDs, some have gone on to complete clinical psychology training and many work or train in a range of roles that promote health and well-being. The MSc in Health Psychology can either be used as a launch pad for further training and development or can provide the knowledge and skills that are valuable in a range of employment roles. Careers options are explored extensively throughout the programme.
Entry Requirements
A good honours degree (normally 2.1 or above) in Psychology, usually from a BPS (British Psychological Society) accredited undergraduate course. Those without these qualifications may still be considered, please contact the Programme Director for more advice (climber@cardiffmet.ac.uk).
International Applicants
Students whose first language is not English will need to provide evidence of fluency to at least an IELTS 6.0 standard or equivalent. For full details about how to apply and English Language qualifications please visit the International pages on the website.
Last updated Oct 2019
About the School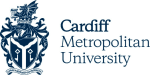 Located in an exciting, modern European capital city, Cardiff Metropolitan University is a global university. We are continually investing in our students' future and provide education and training op ... Read More
Located in an exciting, modern European capital city, Cardiff Metropolitan University is a global university. We are continually investing in our students' future and provide education and training opportunities that are accessible, flexible and of the highest quality to students from over 140 countries worldwide.????
Read less