Read more about this program on the school's website
Program Description
The MSc Trauma Science programme aims to enable exploration of the theoretical basis of trauma science in general with a route to particular specialisms depending on the cohort need. For example, there are clear paths of specialism for Physiotherapists, Nurses, Doctors, Engineers, Scientists and Military personnel.
The programme is delivered by experts in the field, including those from civilian and military backgrounds at the forefront of trauma care and offers up-to-date knowledge of the science of trauma and its management. The interactive teaching methods equip you with the medical and scientific skills to become a specialist in trauma science and its management.
Using the process of scientific reasoning as its framework, the programme will integrate the key issues central to the theoretical aspects in these specialist areas with communication skills, management approaches, timely and reasoned decision making, identification of treatment options, best practice etc.
You will have the opportunity to tailor your learning experiences and backgrounds to meet your own personal and professional needs. You will also have the opportunity to develop your leadership skills within a multidisciplinary setting that cares for trauma-afflicted patients. Enquiry-, evidence-based learning will be a key feature of the programme through problem-based learning and journal clubs. In addition, you will have the opportunity to take part in a substantive research project, allowing you to develop research skills, project management, oral/poster presentation and writing a research dissertation. Research projects may be undertaken in an academic laboratory or can be in a clinical setting.
The rise of trauma
The incidence of trauma continues to rise. The World Health Organization estimates that by 2020 trauma will become the leading cause of death worldwide due to ageing in Western populations, increasing road use in developing countries and conflict. In England alone, there are at least 20,000 cases of major trauma each year resulting in 5,400 deaths and many others resulting in permanent disabilities requiring long-term care. There are around a further 28,000 cases which, although not meeting the precise definition of major trauma, would be cared for in the same way.
Major trauma costs the NHS between £0.3 and £0.4 billion a year in immediate treatment, but when considering the costs of subsequent hospital treatments, rehabilitation, home care support, informal carer costs and the annual lost economic output as a result of major trauma is estimated to be between £3.3 and £3.7 billion (National Audit Office, Major Trauma Care in England, 2010).
Neurotrauma alone - including mild traumatic brain injury, which does not fit into the definition of major trauma - is the leading cause of death and disability in the first 4 decades of life and is estimated to cost the UK economy £8 billion a year (more than stroke). Many countries around the world now recognise the importance of trauma research to their health care systems and are developing specialist research programmes to meet the growing needs of their population. This expansion in the specialist clinical provision is generating demand for professionals with a recognised background of trauma sciences training.
Why Study this Course?
This course is the only full-time MSc Trauma Science course in the UK.
The programme is delivered in partnership with frontline experts based in the new Queen Elizabeth Hospital in Birmingham, which has received funding from the National Institute of Health Research (NIHR), University Hospitals Birmingham, Ministry of Defence and the University of Birmingham, creating a major trauma treatment centre that offers the full range of required trauma specialists together with an associated national trauma research centre (NIHR SRMRC).
This joint civilian and military clinical trauma centre shares a campus with the University of Birmingham where researchers from biomedical, engineering and physical sciences are working together with the clinical teams on a range of trauma-related research programmes.
Entry Requirements
A Bachelor's degree (or equivalent) in engineering, life sciences or biomedical sciences. We normally expect this to be at the 2(i) level or higher.
International Students
English language requirement
You can satisfy our English language requirements in two ways:
English to IELTS 6.5 (with a minimum of 6.0 in each component).
If you need help with your English language skills then support is available.
The English for Academic Purposes Presessional course is for international students who have a conditional offer to study at the university, but who do not currently meet the English language requirements. The course is tailored to your level of English and allows you to meet the English language requirements for your programme without retaking IELTS. The EAP programme runs throughout the year and offers different programme lengths ranging from 42 weeks to 6 weeks. The length of course you need depends on your future course, your existing IELTS score and the English level you need for your university degree.
Employability
We recognise that as a postgraduate student you are likely to have specific requirements when it comes to planning for your next career step. Employers expect postgraduates to have a range of skills that exceed their subject knowledge. Careers Network offers a range of events and support services that are designed for all students, including postgraduates looking to find their niche in the job market. The Careers Network also have subject-specific careers consultants and advisers for each College so you can be assured the information you receive will be relevant to your subject area.
Last updated Feb 2020
About the School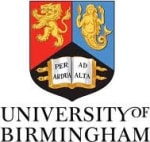 The College of Medical and Dental Sciences at the University of Birmingham is a major international centre for research and education in medicine, medical sciences, dentistry, nursing and physiotherap ... Read More
The College of Medical and Dental Sciences at the University of Birmingham is a major international centre for research and education in medicine, medical sciences, dentistry, nursing and physiotherapy.
Read less