MSc in Perioperative Medicine
Home ›
MSc ›
MSc in Perioperative Medicine
Program Description
Overview
Perioperative medicine is a rapidly evolving and exciting field committed to providing excellent care to surgical patients. This new Master's programme, delivered via e-learning, will address the challenges posed by the high-risk surgical patient and is designed to equip those involved in managing surgical care with extensive knowledge, underpinned by best evidence, and encourage a deep understanding of the speciality.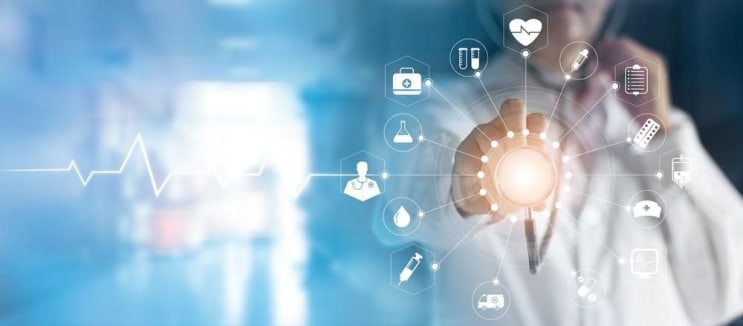 Entry requirements
A minimum of a second-class UK Bachelor's degree in biomedical science or nursing or a medical degree, or an overseas qualification of an equivalent standard.
English language requirements
If your education has not been conducted in the English language, you will be expected to demonstrate evidence of an adequate level of English proficiency.
The English language level for this programme is: Good
About this degree
Students learn by walking the patient journey, from diagnosis to discharge. Developing an understanding of the individual needs of patients and how to assess risk and outcomes will be followed by an outline of the surgical inflammatory response. Students will be introduced to statistical study design as it applies to research and understands changes in guidance. Quality, safety and leadership matters are covered in great detail.
Students undertake modules to the value of 180 credits.
The programme consists of eight core modules (120 credits) and a dissertation/report (60 credits).
A Postgraduate Diploma (120 credits, flexible study, up to five years) is offered.
A Postgraduate Certificate (60 credits, flexible study, up to two years) is offered.
Compulsory modules
The Landscape of Perioperative Medicine
Towards a New Model in Perioperative Care
Data and Statistics in Perioperative Care
Quality, Safety and Leadership in Perioperative Care
The Evolving Paradigm in Perioperative Care
Perioperative Pain and Cancer Disease
Perioperative Issues for an Ageing Population
Special Topics in Perioperative Care
Optional modules
There are no optional modules for this programme.
Dissertation/report
Students will undertake a piece of original research (which might include a systematic review), developed and presented in the style of a nominated peer-reviewed journal and students will be encouraged to publish this work as part of their learning experience.
Teaching and learning
The programme is delivered entirely through distance e-learning methodology. A wide range of learning styles is catered for within the programme material including vodcasts, podcasts, formal written text, online seminars, case reviews and graphics. The MSc adopts a range of examination styles including short answer questions, short essay writing, reflective practice and contributing to case-based discussions. The examination process will include both summative and formative assessment and help develop students' writing styles.
Careers
UCL's Perioperative Medicine MSc will provide an internationally recognised qualification, and on completion, students will be equipped to pioneer progress and develop quality improvements in this new field. This will greatly enhance individual clinical practice, in addition to furthering opportunities in academia, education, management and leadership roles.
Employability
Perioperative Medicine MSc is a higher degree with real value in the workplace as it prepares graduates for senior positions in the field. Students will develop a deep understanding of the evidence base, and utilising this to effect changes in the perioperative process and outcome is central to the programme.
Why study this degree at UCL?
Perioperative medicine is a new and exciting speciality, currently with few high-quality training opportunities. UCL's Perioperative Medicine Group has brought together an expert multidisciplinary team dedicated to providing excellence in perioperative medicine. This is reflected in our key involvement in societies such as Evidence Based Perioperative Medicine (EBPOM) and the journal, Perioperative Medicine.
UCL is home to a centre of academic excellence, Surgical Outcomes Research Centre (SOuRCe). Through this association, the Perioperative Medicine Group has attracted collaborations with an international faculty of experts in this new and exciting speciality. This wealth of knowledge and expertise has enabled the development of a high-quality programme delivered directly by experts to students.
This new programme, delivered by innovative e-learning methods seeks to develop an international community of learners, not limited by distance, who will benefit from shared online educational activities.
Applications
Students are advised to apply as early as possible due to competition for places. Those applying for scholarship funding (particularly overseas applicants) should take note of application deadlines.
Application fee
There is an application processing fee for this programme of £75 for online applications and £100 for paper applications. More details about the application fee can be found at www.ucl.ac.uk/prospective-students/graduate/taught/application.
Who can apply?
This MSc programme is designed for doctors (anaesthetists, surgeons, physicians) and nurse specialists engaged in the management of patients in the perioperative period, and who are committed to developing expertise in perioperative care through active participation in this innovative education forum.
Last updated Oct 2018
About the School

The Division of Surgery and Interventional Science is a collaborative and cross-disciplinary environment where clinicians, engineers, allied health professionals and researchers are constantly strivin ... Read More
The Division of Surgery and Interventional Science is a collaborative and cross-disciplinary environment where clinicians, engineers, allied health professionals and researchers are constantly striving for innovative approaches to treatment. Developing highly effective methods which go beyond the boundaries of conventional wisdom and treat each patient as an individual.
Read less