MSc in Nursing Studies Adult (Pre-registration)
Home ›
MSc ›
Nursing ›
MSc in Nursing Studies Adult (Pre-registration)
Read more about this program on the school's website
Program Description
This new and exciting MSc route offers graduates from any background the opportunity to transfer their graduate skills and harness them in becoming a nurse.
Recognising the changing context of healthcare and the profile of nurses needed, the MSc Nursing Studies aims to equip graduate student nurses with advanced critical thinking skills, as well as practical skills and competencies to deliver compassionate, competent, person-centered, effective, safe and high-quality healthcare.
MSc graduates will be expected make a significant contribution to 'improving lives' at an individual, community and global level. While working in partnership with health and social care professionals to meet the needs of patients, clients and service users, they will also contribute to public health outcomes through education and health improvement interventions.
The programme benefits from a strong emphasis on interprofessional education whereby students are able to learn with and from other health professionals.
The MSc also offers a unique opportunity for graduates to progress academically to Masters level while gaining registration as an adult nurse.
Graduate opportunities include employment in a diverse range of healthcare settings within the United Kingdom and internationally.
What you will study
To prepare students for their future role they will engage and become active participants in the learning process, learning collaboratively and individually. This will include the use of the virtual learning environment and the state-of-the-art inter-professional simulation suite where student nurses will develop the skills to prepare them for the variety of clinical learning experiences they will encounter throughout their programme.
Entry requirements
Typical entry requirements
A recent (last 5 years) UK Honours degree 2:2 (or equivalent)
Additional information
Other academic and vocational qualifications
Each application to GCU is considered on an individual basis. If you do not have the typical academic entry qualifications, but can demonstrate relevant work experience and/or credits from recognized professional bodies, you may be eligible to enter this course via the University's Recognition of Prior Learning scheme.
English language
Applicants whose first language is not English will normally be required to hold an academic IELTS score of 7.0 (or equivalent) with no element below 7.0.
International pathways
If you do not meet the English language requirements, you may be eligible for the English for University Study programme.
Fees and funding
The tuition fees you pay are mostly determined by your fee status. What is my student fee status?
Tuition fees 2018/19
Home: £6835
RUK: £6835
EU: £6835
International: £12600
If you commence your studies in September 2018 or January 2019, these are the annual or module fees that apply to the duration of your course; however, fees are subject to change. For full details on how fees may change read our fees and refund policy.
Additional costs
In addition to course tuition fees, you may encounter additional costs during your time at University.
Scholarships
We provide high-quality education for a fair price; as the University for the Common Good, we are committed to offering accessible higher education for talented students by keeping our tuition fees low and providing a generous scholarship package of over £2.5 million per year.
If you have any questions or inquiries regarding scholarships available for 2018/19, please feel free to contact the student inquiries team.
International student start dates
For new international students, orientation events start on 14 September 2018. This extra time is specifically designed to assist new international students in settling into the UK and GCU prior to the start of general student induction and teaching.
There will be a whole host of fun and informative activities taking place during this period, including campus and city tours, as well as welcome events where you can meet other international students.
Assessment methods
Assessment is viewed as an integral and core element of the learning process. Students are encouraged to discuss, interpret, analyze and evaluate information at a depth appropriate for their academic level, and in doing so, become active, self‐directed participants in the educational process.
Assessment strategies include case studies, essays, patchwork assessments, reflective portfolios, OSCAs and OSCEs, examinations, seminars, presentations, debates, vivas, projects and dissertations.
Employment opportunities
Students who successfully complete the programme will be eligible for registration as a Registered Nurse – Adult Nursing (RN1) with the Nursing and Midwifery Council (NMC).
Last updated Feb 2020
About the School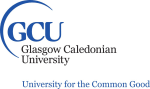 The School of Health and Life Sciences, one of three academic schools in GCU, brings together the departments of Life Sciences, Psychology, Social Work and Allied Health Sciences and Nursing and Commu ... Read More
The School of Health and Life Sciences, one of three academic schools in GCU, brings together the departments of Life Sciences, Psychology, Social Work and Allied Health Sciences and Nursing and Community Health. Working in partnership with our staff, students and external stakeholders, the School of Health and Life Sciences has created a unifying vision designed to meet the 2020 University Strategy, embedding excellence, engagement and energy into every aspect of school life.
Read less