MSc in Medical Radiation Physics
Read more about this program on the institution's website
Program Description
If you are a student of engineering or physical sciences, our MSc Medical Radiation Physics degree will give you the necessary theoretical knowledge and understanding of fundamental aspects of the use of radiation in medicine, to enhance your career prospects.
You'll get clinical practice through hands-on instruction with equipment used routinely in the hospital setting, including state-of-the-art MRI and CT facilities, and medical linear accelerators, which will prepare you for research or clinical training in this rapidly changing field. You'll also get tuition in computer-based modelling, research methodology and the ethical dimensions associated with medical research.
This degree is ideal preparation for Postgraduate research in medical physics technology and is also a pathway towards state registration as a clinical scientist.
Your course is accredited by the Institute of Physics and Engineering in Medicine (IPEM). IPEM is the professional body that works with physical science, engineering and clinical professionals in academia, healthcare services and industry in the UK, and supports clinical scientists and technologists in their practice through the provision and assessment of education and training.
Why Medical Radiation Physics at Swansea University?
1st in the UK for Research Environment 2nd in the UK for Research Quality – Research Framework (Research Excellence Framework 2014).
Postgraduate students have access to facilities in the £100 million Institute of Life Science building.
What Uni? Student Choice Award 2017 Winner – Postgraduate.
Student placement is available.
Strong links with industrial organisations.
Site visits available.
Clinical guest speakers.
Research projects with leading healthcare trusts.
Your Medical Radiation Physics Experience
From the moment you arrive at the Medical School, our specialist staff will help you plan and prepare for your future by identifying and developing skills that will enable you to make the most of your postgraduate degree and enhance your career options.
The close proximity of Swansea University to two of the largest NHS Trusts in the UK outside of London, as well Velindre NHS Trust (a strongly academic cancer treatment centre), offers you the opportunity for collaborative research through student placements.
Your course builds on the highly successful research partnerships between the Medical School and Abertawe Bro Morgannwg University (ABMU) Health Board, including the Institute of Life Science and Centre for NanoHealth initiatives, and ongoing work in Monte Carlo-based radiotherapy modelling and dosimeter development, body composition, tissue characterisation and novel modes of the detection of disease with state-of-the-art CT and MRI facilities.
Medical Radiation Physics Employment Opportunities
We aim to provide you with increased knowledge and understanding of Medical Radiation Physics, and the skills and knowledge you need to apply your learning to professional practice.
As such, this Master's degree will give you an in-depth knowledge of the field to potentially enhance your prospects for career progression.
Careers and Employability
Swansea Employability Academy (SEA) will support you at each stage of your career journey helping you build a bright future.
Our career support services include:
Employability workshops, employers' talks, bespoke events and careers fairs.
Individual advice and guidance from professionally qualified Careers Advisers.
Help with finding jobs, internships, work placements and volunteering opportunities.
Access to information resources on a wide range of career management topics.
Funding to support student internship opportunities and Student Society/Club events.
We also provide help and advice for Swansea University Alumni up to two years after you graduate.
Swansea University was named University of the Year in the 2019 Whatuni Student Choice Awards for the second time in five years. As well as being crowned University of the Year, Swansea University took the top spot in the International category and placed top three in the Postgraduate, and Course and Lecturers categories. The Whatuni Student Choice Awards are voted for entirely by students, with more than 41,000 reviews and comments submitted from more than 160 UK institutions.
In the prestigious Guardian University Guide 2021, we are placed 24th in the UK and have won the Welsh University of the Year title for the second time in three years, cementing our position as Wales' leading higher education institution.
We place our students at the heart of everything. As a result, we achieved a gold rating, the highest rating possible, in the national Teaching Excellence and Student Outcomes Framework (TEF) and are ranked 6th in the UK for student satisfaction in the National Student Survey for 2020.
Our stunning waterfront campuses make us a desirable location for students and staff from around the world, and our multicultural community provides a global perspective, enabling those who join us to develop skills and knowledge that set them on successful and enriching careers.
Last updated Nov 2020
About the School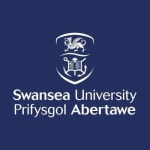 Swansea University is a research-led university that has been making a difference since 1920. The University community thrives on exploration and discovery, and offers the right balance of excellent t ... Read More
Swansea University is a research-led university that has been making a difference since 1920. The University community thrives on exploration and discovery, and offers the right balance of excellent teaching and research, matched by an enviable quality of life.
Read less