Read more about this program on the school's website
Program Description
Key Facts
MSc, PGDip, PGCert
Full-time: 1 year
Part-time: 2 years
Eligible applicants: UK, EU, international
Location: University of Sussex Falmer campus and University of Brighton Falmer campus
Course Leader: Dr Sarah Marshall
Key Areas of Study
Social determinants of health and ill-health
Global burden and management of disease
Access to good quality medicines
Affordability of medicines
Supply chain management
Rational use of medicines
The role of the pharmaceutical industry in global health
Pharmacy and global health
Pharmacy and humanitarian responses
Research practice in global contexts
Overview
The course develops students' understanding of how pharmacy can impact global health. Students are provided with a foundation in the complex determinants of health and the global burden and management of the disease.
The curriculum then focuses on the twin strands of pharmaceuticals and pharmacists, and their role in improving global health, with a particular emphasis on addressing health inequities. The course brings together experts from many disciplines to deliver a vibrant and stimulating programme.
The Global Pharmacy course is suitable for anyone interested in taking a multidisciplinary approach to how pharmacy and global health are related.
This course is particularly relevant for pharmacists, those working in the pharmaceutical industry and pharmaceutical policymakers, as well as others interested in how global health and pharmacy intersect.
The course comprises two terms of face-to-face teaching on the Falmer campus, followed by one term focusing on a research-based MSc dissertation.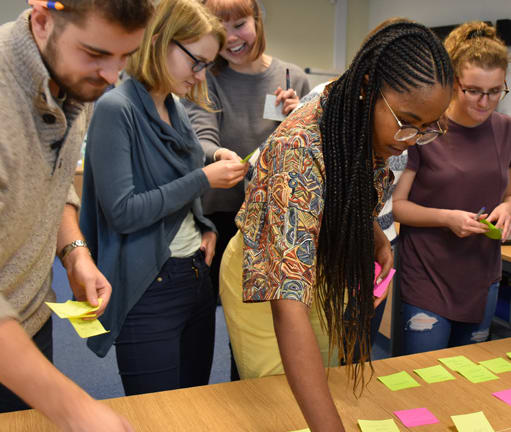 Testimonials
"This unique and innovative course explores how pharmacists and pharmaceuticals affect the health of the world's populations. You will learn from experts in a supportive and friendly environment, preparing you for your role in improving global health."
Dr Sarah Marshall, Teaching Fellow in Global Health, BSMS

"The module was filled with enthusiastic and knowledgeable speakers from around the globe. I can't imagine having access to such a variety of expertise on any other course!"
Karin Remmelzwaal, Access to Medicines module student 2016-2017

"This module has not only taught me a lot about the complexity and importance of access to medicines but has given me the chance to hear from and interact with some inspirational people working in the field. It has been a truly engaging and eye-opening module"
Jennifer Hockey, Access to Medicines module student 2016-2017

"Incredible. This has opened my eyes to the near-infinite expanses of my profession."
Pharmacy and Global Health module student 2017-2018
Benefits
This course equips students to apply their specialist knowledge and skills to make a unique contribution to improving global health through a pharmacy.
The course has a particular focus on overcoming health inequities: the avoidable differences in health globally. Graduates will have the skills to work as global pharmacy practitioners, policymakers, consultants or researchers, with international health and development agencies or in global health-related aspects of the pharmaceutical industry.
Structure
Global Health Principles
Global Burden and Management of Disease
Research Practice in Global Contexts
Access to Medicines
Pharmacy and Global Health
Dissertation (Research Project)
Entry Requirements
A first- or upper second-class undergraduate honours degree in a relevant subject or equivalent.
For international students, an IELTS score of 7 or above is required, with no less than 6.5 in each section.
Scholarships
BSMS offers a scholarship for students admitted to the full-time Master's degree in Global Pharmacy at the Wellcome Trust Centre for Global Health Research.
The scholarships are funded by BSMS and confirm the emergence of the Global Health and Infection department as a national and international leader in Global Health and Global Pharmacy postgraduate study. The BSMS Global Pharmacy scholarships are awarded on the basis of academic and/or professional merit and financial need. The scholarship provides one £2,500 award towards tuition fees.
UK, EU and International (Non-UK/EU) students are eligible and encouraged to apply.
Other scholarships
All BSMS students on Masters courses accredited jointly by the University of Sussex and the University of Brighton are eligible to apply for University of Sussex postgraduate scholarships in 2019-20.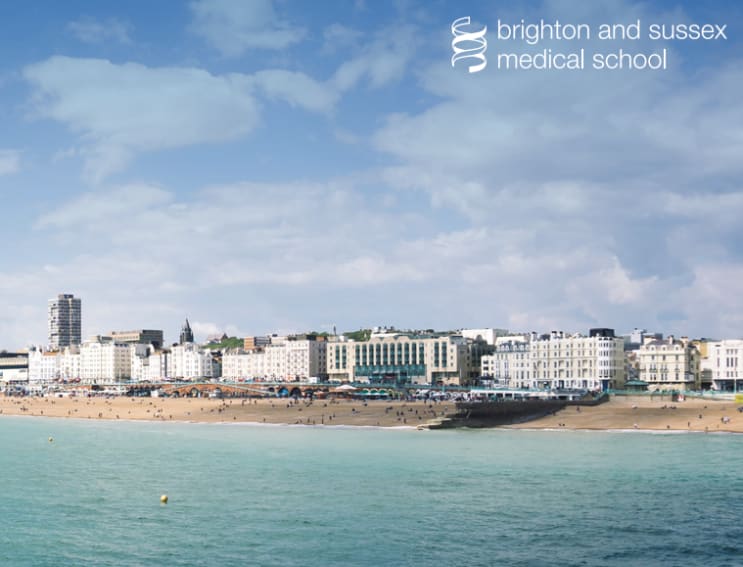 Last updated Mar 2020