Read more about this program on the school's website
Program Description
A modular programme in Genomic medicine, that will empower you to help lead the integration of genomic technology within NHS patient care. You will learn how to interrogate genomic data to identify and investigate the pathogenicity of genetic variants and relate these to real-life case studies.
Advances in genomic technologies are transforming personalised medicine for inherited diseases, cancer and infectious diseases. Birmingham's Genomic Medicine Programme provides a multi-disciplinary perspective on genomics and its applications in clinical practice and scientific research.
Our Programme is suitable for graduates in medical and life sciences, as well as a range of healthcare professionals, who wish to learn about advances in genomics and bioinformatics and the challenges of introducing these technologies into a healthcare system. The course is also suitable for EU or international students who wish to learn more about the application of genomics, particularly as relevant to medical applications. The Programme's modular design offers full-time and part-time studies with post-graduate MSc, Diploma and Certificate options.
UoB is accredited by Health Education England to provide training in Genomic Medicine for NHS staff as part of the Genomics Education Programme. Limited HEE funding is currently available for eligible NHS staff to study individual modules as CPD (see Fees and Funding in the Course Details section). Further information about HEE-funding can be found on the HEE Genomics Education website. Please note HEE is no longer accepting applications for MSc, Diploma or Certificate entries.
Building on the existing provision of NHS clinical genetic services and the NHS contribution to the 100,000 Genomes Project, NHS England has created a national Genomic Medicine Service (GMS) to harness the power of genomic technology to improve patient healthcare. This will consist of seven Genomic Laboratory Hubs providing access to cutting edge genomic testing (including whole genome sequencing and bioinformatics infrastructure), a national Genomic Test Directory and an integrated Clinical Genomic Medicine Service.
Our Programme aims to equip students with the knowledge, understanding, and skills required to contribute to this ambitious vision at a variety of different points, as an extension of their current role, or following the acquisition of a new skill set.
The course begins with a brief revision of DNA, genes and genetics and updates these concepts to the scale of contemporary, whole-genome information. It will introduce you to the technologies for generating genome-wide data, and the bioinformatic tools that are required for its analysis. You will learn how to interrogate genomic data to identify and investigate the pathogenicity of genetic variants and relate these to real-life case-studies, providing meaningful information that can be useful for families affected by inherited conditions, or for patients with acquired diseases including cancer and infections.
Core modules such as 'Genomics in Cancer Pathology' and 'Pharmacogenomics and Stratified Healthcare' emphasize the increasing importance of genomics in stratified medicine - 'the right treatment, for the right person, at the right time'. Additional optional modules include an 'Introduction to Counselling Skills used in Genomic Medicine' as well as 'Economic Models and Human Genomics'.
Finally, you can choose either a 60-credit research project (which could be a computer-based bioinformatics project, a lab-based or clinically-based project, either in Birmingham or at your home institution), or a 30-credit dissertation (combined with additional taught modules), to hone your research skills while exploring a genomics-related project of your choice.
Why Study this Course?
You will be taught by people who are leading experts in their field, both from the University of Birmingham and the surrounding NHS Hospitals, including the adjacent Women's and Children's Hospitals (BWC) and University Hospital Birmingham (UHB).
This network of hospitals has been a major contributor to the 100,000 Genomes Project as part of the West Midlands Genomic Medicine Centre and BWC/UHB will lead the creation of a new Wessex and West Midlands Genomic Laboratory Hub to support enhanced Genomic Medicine Services within the region.
Many clinical staff teaching on the course are directly involved in the implementation of genomic medicine services, either as clinical leads or with key roles in the Molecular Pathology Diagnostic Service or the West Midlands Regional Genetics Service. You will have opportunities to visit these NHS facilities during the course and also to interact with patient group representatives to learn about genomic medicine from the patient's viewpoint.
The University of Birmingham enjoys an attractive campus with excellent teaching and learning facilities, which is easy to reach either by rail (we are the only British University with its own railway station on campus, with frequent 8-minute connections to New Street Station in the city centre) or by road.
Entry requirements
The University of Birmingham has general entry requirements including a minimum of GCSE grade C in Maths and English and evidence of English proficiency from all applicants whose first language is not English (e.g. IELTS Level 6.5 with no less than 6.0 in any band).
Applicants for the MSc (Genomic Medicine) without prior relevant experience working in healthcare should have a good honours degree (or equivalent), in a relevant subject (e.g. biomedical science or medicine). However, we will consider applicants with alternative academic qualifications, on the basis of professional qualifications and experience within the NHS (or other relevant organisations).
The University will consider a candidate's skills, attributes, motivation and potential for success when making an offer. Students may be contacted to discuss their application or invited for an interview. All applications must have at least one satisfactory reference.
Pre-study information
Potential students from nursing or other health professions who have little training in genetics are strongly advised to attend our Intermediate Genomics Access Course prior to enrolling in a Genomics Medicine CPD module or the Genomic Medicine MSc.
Employability
The course is specially designed for healthcare professionals working within the National Health Service, to improve their capabilities and support career progression. It could be similarly beneficial for those working or aspiring to work in other healthcare systems.
The NHS Genomics Education Programme has produced a number of videos that provide an introduction to Genomics in Healthcare, as well as featuring the impact of genomics in Nursing and in General Practice and specialist roles such as clinical bioinformatics.
Students who are not healthcare professionals will acquire knowledge, understanding, and skills to help them gain employment or PhD positions especially in the expanding fields of genomics, bioinformatics, or other medically-related research and development in either academia or the pharmaceutical industry.
We have gathered some profiles to give you an idea of the breadth of students we have on our programme.
Joshua Cooper is an MSc Biomedical Science graduate from University of Warwick and says:
This course will definitely give me options around doing a PhD or working in labs and will be invaluable for making useful connections and networking.
Katherine Peers is a nurse who has been working in Inherited Diseases at Queen Elizabeth Hospital Birmingham for 5 years and says:
I hope this will lead to a wider range of job opportunities and give me that extra step when opportunities come up.
Elizabeth Quinlan-Jones is a midwife at the Birmingham Women's Hospital with a background in foetal medicine and says:
Don't worry if you haven't got a genetics or molecular biology background as the staff were very supportive and put on extra tutorials when needed.
Careers support for postgraduate students
Careers Network – We can help you get ahead in the job market and develop your career. We recognise that as a postgraduate student you are likely to have specific requirements when it comes to planning for your next career step. Employers expect postgraduates to have a range of skills that exceed their subject knowledge.
Careers Network offers a range of events and support services that are designed for all students, including postgraduates looking to find their niche in the job market. The Careers Network also have subject-specific careers consultants and advisers for each College so you can be assured the information you receive will be relevant to your subject area.
Last updated Mar 2020
About the School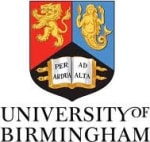 The College of Medical and Dental Sciences at the University of Birmingham is a major international centre for research and education in medicine, medical sciences, dentistry, nursing and physiotherap ... Read More
The College of Medical and Dental Sciences at the University of Birmingham is a major international centre for research and education in medicine, medical sciences, dentistry, nursing and physiotherapy.
Read less