MSc in Clinical Neuroscience
Program Description
This cutting-edge programme offers an exciting opportunity to study modern neuroscience with a focus on clinical implications. You will gain a strong foundation in understanding the mechanisms and treatments of neurological and neuropsychiatric diseases.
This course is designed for students from a range of backgrounds, who are interested in pursuing a career in neuroscience. You will develop a detailed understanding of modern theory and concepts relating to brain research and neuroscience and the application of these principles in the treatment of brain disorders. This course places emphasis on the clinical relevance of recent developments in neuroscience.
The development of your research methods skills is an integral part of the course. You will further your understanding of applied neuroscience with a research project which will develop your data handling and analysis skills, use of applied theory and statistics.
You will join the Health Sciences Research Centre whose academics are currently investigating a range of topical issues such as the addictive nature of new psychoactive substances, effects of stress on the brain regulatory systems and the mechanisms of brain cell death and repair using neural stem cells. You will be welcome to attend research seminars and discussions on topical developments in neuroscience and health sciences, led by experts.
MSc Clinical Neuroscience is recognised by the Federation of Neuroscience Societies (FENS) and included in the Network of European Neuroscience Schools (NENS), which is the highest accolade in European neuroscience teaching.
Content
In this postgraduate programme, you will develop an integrated overview of contemporary neuroscience as a rapidly developing discipline with multiple links with molecular biology, genetics, pharmacology and medical sciences.
You will be introduced to a diverse range of topics and will have the chance to focus on areas that interest you. Examples of topics that you might cover include: clinical relevance of recent developments in neuroscience, brain imaging techniques and their applications in neurology and psychiatry, neurobiological mechanisms of human brain disorders, effects of nutrition and addiction on brain function, and research methods.
You will discuss ethical issues in clinical neuroscience and develop your ability to critically evaluate current developments in clinical brain research, which are relevant to healthcare.
This course can accommodate students from a range of backgrounds including new graduates from life sciences or psychology as well as health professionals who hold non-traditional qualifications. The programme options of PG Diploma or PG Certificate can be useful to health professionals who wish to refresh update theory knowledge without the commitment of conducting a research project (MSc). It is also suitable for applicants from the NHS, for example, neuro-nurses or therapists.
Modules
Compulsory set for MSc students
MSc students must complete the following six modules:
Communication
Health Research Methods
Principles of Clinical Neuroscience
The Brain from a Clinical Perspective
Clinical Neuroscience Practical
Dissertation
Optional modules
MSc students choose one optional module from the following:
Health Psychophysiology
The Immune Brain
Compulsory and Required modules
Compulsory and/or required modules may change when we review and update programmes. Above is a list of modules offered this academic year.
Optional modules
Optional modules, when offered as part of a programme, may vary from year to year and are subject to viability.
Career options
Health professionals, research careers in academia, NHS or private sector including the pharmaceutical industry. Alternatively, graduates may opt for further academic study at PhD level.
Last updated Mar 2020
About the School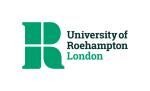 We change lives by helping our students to develop the confidence, knowledge and values they need for a successful and fulfilling life. We produce world-class research that helps us understand the wor ... Read More
We change lives by helping our students to develop the confidence, knowledge and values they need for a successful and fulfilling life. We produce world-class research that helps us understand the world and change it for the better.
Read less