MSc in Biomedical Science
Home ›
MSc ›
MSc in Biomedical Science
Read more about this program on the school's website
Program Description
As an NHS scientist, you're already contributing to the common good – making a positive impact on meaningful work. Now you're ready for the next step: you're ready to lead.
Designed for working scientists, the MSc Biomedical Science is the only one of its kind in the city of Glasgow. This part-time programme enables biomedical scientists currently employed in NHS pathology service labs to attain greater expertise and advance to the next stage of their careers.
GCU's MSc Biomedical Science is accredited by the Institute of Biomedical Science (IBMS). With part-time study, the programme takes two to three years to complete.
Through this programme, hospital laboratory employees can progress through Agenda for Change bandings and fulfil the required qualifications to become a Chartered Scientist (CSci).
The curriculum uses an integrated systems approach to study disease. You'll build a strong foundation through broad inquiry:
Advanced study of pathophysiology
Laboratory management and research methods
Research planning
You'll also undertake an extensive hands-on research project, gaining practical experience and enhancing your expertise. This project should be chosen with input from your employer to support your career goals.
In GCU's MSc Biomedical Science, you'll find a welcoming community of colleagues and classmates, your fellow NHS scientists – all working together to find new ways to excel and change the world for the better.
Graduate prospects
This career-focused programme helps working scientists advance to a leadership level. You'll learn about the latest developments in the field, explore cutting-edge findings and their implications for the future and gain hands-on skills in quality and laboratory management.
The programme's real-world relevant curriculum means graduates are fully prepared for success as top-level leaders. Our alumni bring a global outlook – and a focus on the common good – to make meaningful change wherever they go.
What you will study
Pathobiology A, B and C; Quality and Laboratory Management; Preparation for Project; Research Methods for Biomedical Science; Specialist Portfolio and Research Project.
Entry requirements
Typical entry requirements
IBMS accredited BSc Honours degree at 2:2 or above in biomedical science or applied biomedical science; Honours degree at 2:2 or above in a biological science subject and additional study as determined on application to the Registration Unit of the IBMS; or professional qualification of equivalent status.
Additional Information
Additional requirements
Applicants should be currently employed as a biomedical scientist in an NHS pathology service laboratory and applicants desiring to undertake the Specialist Portfolio module should hold IBMS membership.
Fees and funding
The tuition fees you pay are mostly determined by your fee status. What is my student fee status?
Tuition fees 2018/19
Home: £5500
RUK: £5500
EU: £5500
International: £12600
If you commence your studies in September 2018 or January 2019, these are the annual or module fees that apply to the duration of your course; however, fees are subject to change. For full details on how fees may change read our fees and refund policy.
Additional costs
In addition to course tuition fees, you may encounter additional costs during your time at University.
Scholarships
We provide high-quality education for a fair price; as the University for the Common Good, we are committed to offering accessible higher education for talented students by keeping our tuition fees low and providing a generous scholarship package of over £2.5 million per year.
If you have any questions or enquiries regarding scholarships available for 2018/19, please feel free to contact the student enquiries team.
International student start dates
For new international students, orientation events start on 14 September 2018. This extra time is specifically designed to assist new international students in settling into the UK and GCU prior to the start of general student induction and teaching.
There will be a whole host of fun and informative activities taking place during this period, including campus and city tours, as well as welcome events where you can meet other international students.
Assessment methods
We use a wide range of learning and teaching methods to ensure that you have both the necessary knowledge and understanding of business and management and a portfolio of intellectual and personal skills.
Each module on the programme uses its own learning, teaching and assessment strategy to achieve learning objectives. Assessment methods vary between modules and may include unseen examinations, class tests, essays, management reports, case studies, presentations, and group work.
Teaching methods
The learning and teaching methods we use to ensure that our programme is both vocationally relevant and academically challenging. Our approach is student-centered, practical, participative and relevant to the needs of employers.
We've moved away from the traditional teacher-centric learning to a more independent learning approach, where you are encouraged to develop critical thinking skills.
Last updated Feb 2020
About the School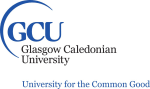 The School of Health and Life Sciences, one of three academic schools in GCU, brings together the departments of Life Sciences, Psychology, Social Work and Allied Health Sciences and Nursing and Commu ... Read More
The School of Health and Life Sciences, one of three academic schools in GCU, brings together the departments of Life Sciences, Psychology, Social Work and Allied Health Sciences and Nursing and Community Health. Working in partnership with our staff, students and external stakeholders, the School of Health and Life Sciences has created a unifying vision designed to meet the 2020 University Strategy, embedding excellence, engagement and energy into every aspect of school life.
Read less