MSc in Biomedical Engineering
Home ›
MSc ›
MSc in Biomedical Engineering
Read more about this program on the school's website
Program Description
Our Master of Science in Biomedical Engineering (BME) is the perfect fit for career-minded students who want to study and use multidisciplinary scientific information to design and build innovative diagnostic and therapeutic products to improve human life.
Biomedical engineering is a field that addresses the improvement of human health through a multidisciplinary approach. The integration of concepts from engineering and mathematics with those in the life sciences provides directed technologies for the advancement of health care. Our carefully tailored curriculum offers an exciting 10-course program designed with industry input to prepare students for careers or continued education in biomedical engineering.
Distinguishing Program Features:
Focus Areas allow immersion in medical devices (artificial lungs, replacement heart valves, pacemakers, dental implants, catheters, limb prostheses), biomaterials, bioinstrumentation, bioimaging, and tissue engineering.
Our Expert Faculty are actively engaged in research in the fields of biomaterials, medical device design/innovation, drug delivery, and bionanotechnology.
Dynamic Curriculum designed with industry professionals to meet industry needs. Built-in flexibility for thesis, non-thesis, and internship options.
Career-Focused Curriculum equips students with an increasingly important research and presentation skill set for next-generation biomedical engineering jobs, which are projected to grow by about 27% by 2022, according to the Bureau of Labor Statistics.
Highly Competitive Scholarships are available for applicants with strong academic records. As high as 75% tuition scholarships with a stipend or 50% of tuition scholarships are available to qualifying applicants.
The University of New Haven is located on the I-95 biomedical industry corridor (home to over 200 biomedical engineering companies) between the New York and Boston metropolitan areas.
Career Outlook
Industry based engineer:
BMEs may work to develop and maintain medical equipment/devices for diagnosing and treating diseases.
Clinical engineering:
BMEs may work as clinical engineers to develop and maintain computer databases of medical instrumentation and equipment records in hospitals.
Medical research laboratory engineer:
A BME graduate may also work on a team of engineers at a medical research laboratory.
Technical sales engineer:
Technical sales BMEs combine technical knowledge with sales skills to provide support on a range of medical instrumentations.
Industry Advisory
Medtronic Incorporated VA Connecticut Health System
Curriculum
30 or 31 graduate credits are required for completion.
6 required courses (18 credits) plus 4 courses (12 or 13 credits) that may be taken as unrestricted electives or in a focus area
Optional Focus Areas
Biomaterials
Biomechanics
Biomedical Imaging
Courses are offered in the afternoons and evenings Monday through Friday from 1–9 p.m. on the main campus.
Required Courses
BIOL 6605 Biostatistics
BIOM 6601 Biomedical Engineering Seminar
BIOM 6610 Biomedical Polymers
BIOM 6630 Biosensors and Instrumentation with Laboratory
INDE 6688 Design of Experiments
MECH 6602 Mechanical Engineering Analysis
Project Requirement
Each student must complete a substantial project.
There are three different ways to satisfy the project requirement (please note that this is not an extra course but will be applied to an elective credit):
Option 1: Project through a course
The student must choose one from this list:
BIOM 6615 Biomaterials II: Design and Applications of Biomaterials
BIOM 6620 Tissue Engineering
BIOM 6650 Medical Imaging Systems
ELEC 6653 Digital Image Processing
Option 2: BIOM 6690 Research Project Course
Students who plan to complete a BIOM 6690 Project must find a project advisor, prepare a project proposal, and obtain written approval for the project prior to registration. This option offers an advantage to students who may choose to explore areas outside the curriculum.
Option 3: BIOM 6697/BIOM 6698 Thesis I & II
Students who plan to complete a thesis should start in their first or second term at the university to find a thesis advisor, prepare a thesis proposal, and obtain written approval for the thesis prior to registration. For the thesis option, both BIOM 6697 and BIOM 6698 must be completed.
Below is an example of the schedule of course offerings over the first year.
Fall
Full semester

Spring
Full semester
Summer
BIOM 6601
BIOL 6605
BIOM 6610
Elective
BIOM 6630
INDE 6688
MECH 6602
Elective
BIOM 6693 Internship
Course Length
15-week (full semester term) format
8-week (summer term) format for the biomedical engineering internship course
Time to Completion
Students who are full-time will complete this program in two years or four semesters. Students who study on a part-time basis will complete this program in three years.
Scholarships
We offer two types of scholarships/assistantship to our international master's students.
Dean's scholarship provides up to 50% tuition assistance during their enrollment.
Provost Assistantship offers 75% tuition assistance and the opportunity to work for an academic department up to 20 hours per week during their enrollment.
Last updated Apr 2020
About the School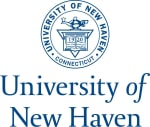 Founded on the Yale campus in 1920, the University of New Haven is a private, coeducational university situated on the coast of southern New England. It's a diverse and vibrant community of 7,000 stud ... Read More
Founded on the Yale campus in 1920, the University of New Haven is a private, coeducational university situated on the coast of southern New England. It's a diverse and vibrant community of 7,000 students, with campuses across the country and around the world.
Read less