MSc in Biomedical Engineering
Home ›
MSc ›
MSc in Biomedical Engineering
Program Description
Are you curious about what it is like to study at LiU? Join us for a chat about what it is like to live and study on our campuses in Sweden. We offer free webinars and recordings for both prospective and admitted degree students throughout the year. Click here to find out more!

Watch the webinar - October 2019
Start: Autumn 2020
Place of study: Linköping
Level: Second-cycle
Application code: LIU-91102
This program combines fundamental concepts and knowledge in engineering, biology, and medicine to develop innovative technologies, materials, processes, and systems, with the aim of improving healthcare.
You will expand your skills and knowledge in engineering, mathematics, physics, multidimensional signal generation, and analysis, and you will combine medical informatics with biomedical modeling and simulation applied to human anatomy.
The intersection of natural science, medicine, and technology is a dynamic place. Driven by demands for equitable and efficient healthcare and ever-improving quality of life, technological development benefits humanity and helps create a sustainable future. With a history of pioneering interdisciplinary research and education, Linköping University provides premier opportunities for developing a fundamental and functional understanding of biomedical engineering. Based on solid mathematical and physical foundations, useful medical knowledge, and a vivid engineering spirit, we set out to develop technology that improves health and healthcare – and makes a difference.
Three tracks
The first year is mainly a broad compulsory segment, with courses in anatomy and physiology, medical information systems, and signal theory. The second-year offers in-depth specialization along three tracks:
Biomedical Signals and Instrumentation
Medical Imaging
Medical Informatics
Each track comprises approximately 25 compulsory ECTS credits and 15 elective credits. In the final semester, you write a thesis within your chosen specialization, at the department or in a hospital or the industry.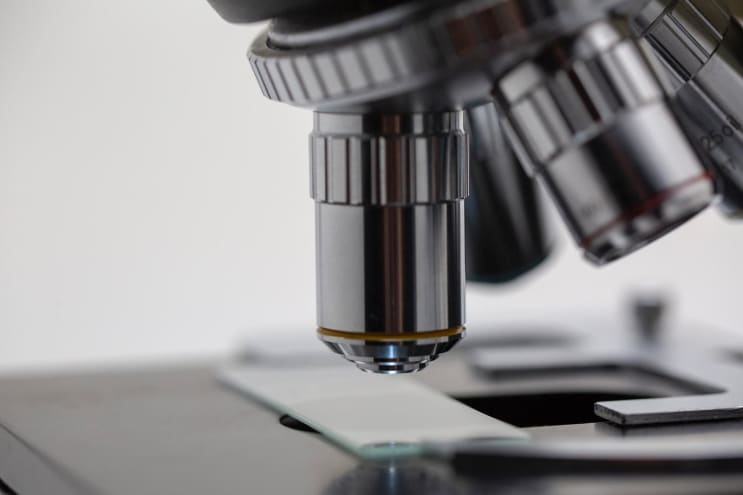 Michael Longmire / Unsplash
Student-centered learning
Learning outcomes are achieved through the thematic environment of student-centered learning, using teaching methods that include tutorial groups and home exams. After graduating, you will have the skills to formulate and solve engineering problems in the biomedical domain, implement and operate processes and systems, and evaluate engineering tools applied in medicine.
Purpose
Biomedical Engineering encompasses fundamental concepts in engineering, biology and medicine to develop innovative approaches and new devices, materials, implants, algorithms, processes and systems for the assessment and evaluation of technology; for prevention, diagnosis, and treatment of disease; for patient care and rehabilitation and for improving medical practice and health care delivery.
Aim
The Biomedical Engineering curriculum supports and sustains Engineering for Health through a relevant mixture of compulsory and elective courses arranged in a track structure. This enables in-depth as well as broad-based studies.
Upcoming webinar
Webinar - 22 October at 14.00 (CET, Sweden time)
Are you curious about what it is like to study MSc in Biomedical Engineering at LiU? Join us for a free webinar. Register at this link to receive information on how to access the webinar.
Register in advance for this webinar
Entry requirements
Bachelor's degree in biomedical, electrical, physical, biological or computer engineering, electronics or physics, or equivalent. The Bachelor's degree (equivalent to a Swedish Kandidatexamen) shall be from an internationally recognized university.
At least 30 ECTS credits in mathematics/applied mathematics and/or application of mathematics, including linear algebra, statistical theory, vector calculus, and complex functions.
At least 10 ECTS credits in physics, including mechanics.
English corresponding to the level of English in Swedish upper secondary education (English 6/B). This is normally attested by means of an internationally recognized test.
The selection for the January application round is based on merit rating (grade tariff) at three levels. If necessary, applicants within the same merit group will be selected by lot.
Group 1: High
Group 2: Good
Group 3: Low
Career opportunities
Biomedical engineers are employed across the industry in hospitals, government agencies, and research facilities, designing various materials, devices, algorithms, processes, or systems. They often have coordinating or interfacing functions and some are involved in teaching. A master's degree in biomedical engineering is also a formal qualification for postgraduate studies. Many of our alumni have continued their studies towards a doctoral degree.
Last updated Mar 2020
About the School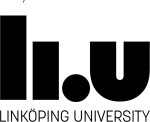 In close collaboration with the business world and society, Linköping University (LiU) conducts world-leading, boundary-crossing research in fields including materials science, IT and hearing. In the ... Read More
In close collaboration with the business world and society, Linköping University (LiU) conducts world-leading, boundary-crossing research in fields including materials science, IT and hearing. In the same spirit, the university offers many innovative educational programs, many of them with a clear vocational focus, leading to qualification as, for example, doctors, teachers, economists, and engineers.
Read less