MSc in Advanced Practice in District Nursing with Specialist Practitioner Qualification
Home ›
MSc ›
MSc in Advanced Practice in District Nursing with Specialist Practitioner Qualification
Program Description
Sharpen your decision-making and problem-solving ability and learn to meet the challenges of complex clinical situations in our PgD Advanced Practice in District Nursing with Specialist Practitioner Qualification. This programme is designed for registered nurses who want to build on their existing knowledge and develop new skills.
Gain training to better meet the political and organisational demands of delivering care – and advance best practices in your field. Harness your commitment to the common good to make a meaningful difference at the local, national or global level. Prepare for a challenging and rewarding career as a specialist practitioner in a programme that uses a variety of dynamic learning opportunities.
At GCU, we give you the tools you need to succeed. Join a thriving, open and diverse community with a shared belief in social responsibility.
Our Pg.D. programme complies with the standards of the Nursing and Midwifery Council Standards for specialist education and practice as well as proficiency for nurse and midwife prescribers.
Graduate prospects
The PgD Advanced Practice in District Nursing with Specialist Practitioner Qualification programme sets you up for success in an exciting new chapter of your career. Most of our students are employed in the National Health Service (NHS); after graduation, our alumni generally pursue roles with NHS service providers that are commensurate with the professional qualification of Specialist Practitioner: District Nursing.
What you will study
Evaluating Evidence to Develop Research and Inform Practice; Non-Medical Prescribing; Leading Advanced Practice in District Nursing 1; Supporting Anticipatory Care for Long Term Conditions; Evaluating Professional Perspectives and Clinical Decision Making for Advanced Practice; Leading Advanced Practice in District Nursing 2.
Entry requirements
All entry requirements listed here should be used as a guide and represent the minimum required to be considered for entry. Applicants who are made a conditional offer of a place may be asked to achieve more than is stated.
Typical entry requirements
Applicants must evidence current 1st level (Adult) Registration and normally have a minimum of three years post registration experience to have consolidated pre-registration outcomes and to have gained a deeper understanding of relevant professional practice.
Furthermore, pre-requisite employer-related requirements to accessing V300, as specified in the Standards of Proficiency for Nurse and Midwife Prescribers (NMC, 2006), require three years experience as a practitioner – the final year being in the clinical field in which prescribing will take place; deemed competent by the employer to undertake the programme; availability of a designated medical practitioner who is agreeable to undertake learning and assessment in practice. Applicants will normally be expected to have an honours degree.
Additional Information
Other academic and vocational qualifications
Each application to GCU is considered on an individual basis. If you do not have the typical academic entry qualifications, but can demonstrate relevant work experience and/or credits from recognised professional bodies, you may be eligible to enter this course via the University's Recognition of Prior Learning scheme.
International pathways
If you do not meet the English language requirements, you may be eligible for the English for University Study programme.
English language
Academic IELTS score of 7.0 (or equivalent) with no element below 7.0.
Fees and funding
The tuition fees you pay are mostly determined by your fee status. What is my student fee status?
Tuition fees 2018/19
Home: £5500
RUK: £5500
EU: £5500
International: £12600
If you commence your studies in September 2018 or January 2019, these are the annual or module fees that apply to the duration of your course; however, fees are subject to change. For full details on how fees may change read our fees and refund policy.
Additional costs
In addition to course tuition fees, you may encounter additional costs during your time at University.
Scholarships
We provide high-quality education for a fair price; as the University for the Common Good, we are committed to offering accessible higher education for talented students by keeping our tuition fees low and providing a generous scholarship package of over £2.5 million per year.
If you have any questions or enquiries regarding scholarships available for 2018/19, please feel free to contact the student enquiries team.
International student start dates
For new international students, orientation events start on 14 September 2018. This extra time is specifically designed to assist new international students in settling into the UK and GCU prior to the start of general student induction and teaching.
There will be a whole host of fun and informative activities taking place during this period, including campus and city tours, as well as welcome events where you can meet other international students.
Last updated July 2018
About the School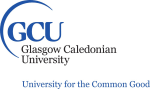 The School of Health and Life Sciences, one of three academic schools in GCU, brings together the departments of Life Sciences, Psychology, Social Work and Allied Health Sciences and Nursing and Commu ... Read More
The School of Health and Life Sciences, one of three academic schools in GCU, brings together the departments of Life Sciences, Psychology, Social Work and Allied Health Sciences and Nursing and Community Health. Working in partnership with our staff, students and external stakeholders, the School of Health and Life Sciences has created a unifying vision designed to meet the 2020 University Strategy, embedding excellence, engagement and energy into every aspect of school life.
Read less