Program Description
Why choose this course
Medical imaging gives us a window into the body, allowing us to accurately assess overall health, prescribe treatment and potentially save people's lives.
Through a mix of lectures, laboratories, clinical demonstrations and hospital visits, our MSc in Medical Imaging will develop you as a medical imaging professional, enhancing your ability to take on new challenges with confidence. You will also benefit from interdisciplinary learning thanks to the fact we run our course in collaboration with the Department of Physics.
What you will study
Medical imaging is a rapidly-growing discipline within the healthcare sector, involving engineers, computer scientists, physicists and clinicians.
Our MSc in Medical Imaging will provide you with a strong understanding of the mathematical and physical aspects of image formation, as well as a range of medical imaging techniques. You will develop your knowledge of various medical imaging applications, plus an awareness of the health and safety considerations involved.
At Surrey, you'll gain the expertise needed to forge a career in medical imaging, including the study of radiation physics, image processing, biology, computer vision, pattern recognition, artificial intelligence and machine learning.
Professional recognition
MSc - Institution of Engineering and Technology (IET).
Accredited by the Institution of Engineering and Technology on behalf of the Engineering Council as meeting the requirements for Further Learning for registration as a Chartered Engineer. Candidates must hold a CEng accredited BEng/BSc (Hons) undergraduate first degree to comply with full CEng registration requirements.
MSc - Institute of Physics and Engineering in Medicine (IPEM).
Accredited by the Institute of Physics and Engineering in Medicine (IPEM).
Study and work abroad
There may be opportunities to acquire valuable European experience by working or conducting research abroad during your degree or shortly afterwards. It is possible to do this in the summer period with an Erasmus+ grant working on your dissertation or as a recent graduate. In order to qualify your Erasmus+ traineeship must be a minimum of two months.
Facilities, equipment and support
A number of the modules available on this course include laboratory sessions. From there, you'll be able to acquire the appropriate hands-on experience and an understanding of the relevant software needed in medical physics and imaging. This important element of interactive learning will greatly complement the growing theoretical knowledge you'll develop throughout your studies.
We provide computing support with any specialised software required during the course, for example, MATLAB.
The Faculty's student common room is also covered by the University's open-access wireless network, which makes it a very popular location for individual and group work using laptops and mobile devices. You can also use a quiet room within the Faculty itself when you need to study on your own.
At Surrey, we're proud to offer our medical imaging students many opportunities to visit collaborating hospitals. These enable you to see demonstrations of medical imaging facilities and to benefit from lectures by professional practitioners.
To support the material presented during the course, you will also conduct a selection of ultrasound and radiation detection experiments, hosted by our sister MSc course in Medical Physics.
Research
Our Medical Imaging Research Group conducts work in medical image analysis, methodology and the application of new technology. Current research projects include the development of virtual clinical trials for mammography, deep learning in digital pathology and PET/CT, radionics and texture analysis for radiotherapy, proton therapy image reconstruction and MR spectroscopy. These research themes feature in course modules and offer opportunities for you to participate in pioneering research through student projects.
Graduate prospects
Graduates from this course have taken up careers in the NHS and international health service providers, in the medical and healthcare industries, and in research at major international universities and research institutions.
Entry requirements
A minimum of a 2:2 UK honours degree in either Engineering, Mathematics, Physics, Computer Science, Chemistry, or a recognised equivalent international qualification. We'll also consider other relevant degree subjects or relevant work experience if you don't meet these requirements.
Last updated September 2019
About the School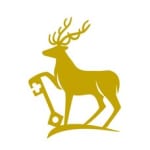 The University of Surrey was established on 9 September 1966 with the grant of its Royal Charter, but its roots go back to a late 19th-century concern to provide greater access to further and higher e ... Read More
The University of Surrey was established on 9 September 1966 with the grant of its Royal Charter, but its roots go back to a late 19th-century concern to provide greater access to further and higher education for the poorer inhabitants of London.
Read less