Read more about this program on the institution's website
Program Description
Develop your ability to support others in improving their wellbeing, through a range of behaviour change interventions.
Through this programme, you will gain the knowledge required to encourage behavioural change in people with illness, long term health conditions or looking to improve their physical wellbeing.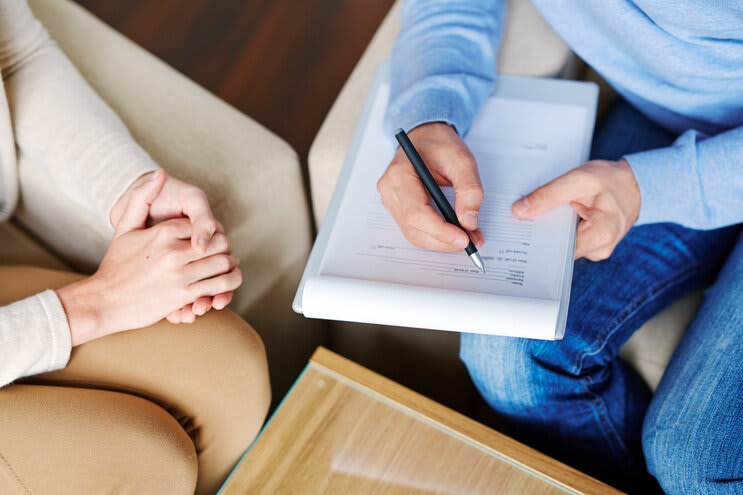 Overview
Through this programme, you can explore historical and current theories and approaches within health psychology and various theoretical models of health-related behaviours. You will also develop practical skills essential to the work of a health psychologist, including collaborative working, therapeutic skills, research skills and patient and public engagement skills.
This programme is designed to be studied wholly online and part-time. Teaching is delivered through our state-of-the-art virtual learning environment, which provides students access to all resources required for interactive study online. On this platform, you will be encouraged to work collaboratively with classmates and actively read around your topic through our comprehensive library of ebooks and journals.
Methods of assessment
Assessment is exclusively through online assignments rather than examinations. You will be assessed through a range of activities, including written assignments, discussion forum participation and journal entries.
Your future
This master is the beginning of the pathway to Chartered Health Psychology status, if you want to later complete Stage Two of the health psychology training route (through BPS or accredited provider). It is also a great foundation for other areas of psychology, e.g. if you want to complete Clinical Psychology training. Students can pursue careers in academia, research and teaching or health promotion, policy environments and public health. Typically, many students go on to do further study.
If a student does not have a Graduate Basis for Chartered Membership, then this MSc will not be Stage One of Health Psychology pathway unless they acquire this during the programme.
Programme structure
To achieve a full master's degree you will be required to complete 180 credits. This programme is also available as a postgraduate certificate (PG Cert) which amounts to 60 credits and a postgraduate diploma (PG Dip) which amounts to 120 credits. Students who complete the PG Cert and PG Dip will have the opportunity to progress to a full master's degree.
Have you got questions about this online programme? Register to attend an upcoming webinar for the opportunity to hear from academic staff and admissions advisers. HERE.
Admissions requirements
Applicants should have:
Minimum of a 2:1 class degree in psychology or a related subject, equivalent to a UK bachelor's degree.
Applicants are required to provide evidence that they have an English language ability score of 7.0. equivalent to an IELTS (academic).
Fees and funding
Full tuition fee – £18,000* (2020/2021 academic year).
The tuition fee is fully inclusive of all costs: teaching materials, core textbooks, assessments and resits.
If you live in England, you may be eligible for a postgraduate loan to cover some of the costs of your degree. If you are not eligible for a student loan, you will be offered a simple monthly payment plan to spread the cost of your tuition over the duration of your studies.
You will receive a 5% discount if you choose to pay the full tuition fee upfront.
Scholarships of up to 15% of your tuition fee are available. For more details speak to the University of Liverpool Online Programmes admission team.
*All tuition fees shown are net of any applicable sales tax payable by you in your country of residence. Where we are required to add sales tax at the local statutory rate, this will be added to the tuition fees are shown and confirmed during the payment process.
Last updated Oct 2020
About the School
Our postgraduate programmes provide an affordable and convenient route to further your learning and progress in your career. You will receive a highly regarded qualification from a prestigious UK univ ... Read More
Our postgraduate programmes provide an affordable and convenient route to further your learning and progress in your career. You will receive a highly regarded qualification from a prestigious UK university and a member of the Russell Group, a group of 24 research-led UK universities committed to maintaining the highest possible standards of research and education.
Read less