Program Description
Course details
Dietitians make a vital contribution to people's health and wellbeing. On this course, you will learn the theory and practice of nutritional science so that you can register with the Health and Care Professions Council as a qualified dietitian.
You will explore the composition of food, the nature of nutrients and their metabolism in the body, nutritional requirements throughout the lifespan and the dietary effects of food on health. You will also learn how to work alongside service users with acute and chronic disease in hospitals and primary care settings.
You will gain the professional expertise necessary for effective practice, critical evaluation and adaptability when faced with the changing dynamics of working in health and social care. You will also be well prepared for the responsibilities and expectations associated with being a healthcare professional, and consider the ethical and legal boundaries arising from exercising a professional duty of care.
Course Benefits
Our course reflects the changing nature of dietetic practice and the demands of the new entry practitioner within health and social care. Academic staff are recognised nationally and internationally for their expertise in dietetics, and the course retains a national profile for postgraduate provision in the UK. You will be able to meet professional competencies through a range of practice learning opportunities provided in the NHS. Many of our graduates go on to permanent positions as a direct result of having been in touch with employers whilst on practice placement. Likewise, students have the opportunity to collaborate with dietitians working in clinical practice on research projects. Our course is approved by the Health and Care Professions Council and you will be eligible to register and practice as a dietitian in the UK once you've successfully completed our course.
Entry requirements
Applicants should have at least a 2:1 Honours degree in a cognate subject. A list of courses previously accepted can be found at this link. Your degree must contain the study of biochemistry and human physiology to level 5 as well as research skills and methodology.
Please see our UK/EU FAQ or international applicant FAQ for information on this course, specifically the entry requirements and what to do if you don't meet them.
A supporting statement forms part of the selection process and is assessed by local NHS dietitians. It should not exceed 1000 words and should cover the following:
Commitment to dietetics and working as a dietitian in the NHS.
Awareness of the varied role and duties of a dietitian.
Developing communication skills and evidence of experiences where communication skills have been used or adapted for people from a range of backgrounds.
Demonstrating an interest in and ability to work with people in a care setting and recognise own strengths and weaknesses for working in this environment.
Basic food preparation and cooking skills and exposure to the diversity and enjoyment of food in a multi-cultural society.
Evidence of overcoming obstacles or challenges in your personal or professional life.
Students will be recruited on the basis that their values align with those of the NHS Constitution, as well as having the right skills and aptitude, in accordance with Value Based Recruitment, (Health Education England, Value-Based Recruitment Framework, October 2014) and if selected will need to attend for interview.
The interview is part of our pre-offer selection day for applicants who meet our entry requirements and supporting statement scoring threshold. It will include a discussion based on the core values of the NHS Constitution. International students will undertake their interview via Skype.
All applications should be supported by two references; a template can be accessed at this link, references should be accompanied by a covering letter on headed paper or emailed directly from the referee. It is the applicant's responsibility to request references from their referees.
HEALTH AND ENHANCED CRIMINAL HISTORY CHECKS
Satisfactory health and enhanced criminal history checks will be required by all applicants prior to acceptance on the course. For further information on DBS checks, click here.
The DBS in the UK is currently not able to conduct overseas criminal record checks. International applicants, those without British Citizenship and British Citizens with a significant period of overseas residency, therefore, require a criminal records check or certificate of good conduct from their home/overseas country prior to entry on to the course. A UK DBS check will be required after enrolment.
English Language Requirement: IELTS 7.0 with no skills below 6.5, or an equivalent qualification. The University provides excellent support for any applicant who may be required to undertake additional English language courses.
MATURE APPLICANTS
Our University welcomes applications from mature applicants who demonstrate academic potential. We usually require some evidence of recent academic study, for example, completion of an access course, however recent relevant work experience may also be considered. Please note that for some of our professional courses all applicants will need to meet the specified entry criteria and in these cases work experience cannot be considered in lieu.
If you wish to apply through this route you should refer to our University Recognition of Prior Learning policy.
Please note that all applicants to our University are required to meet our standard English language requirement of GCSE grade C or equivalent, variations to this will be listed on the individual course entry requirements.
Job Prospects
The course is strongly vocational, and our postgraduate students are highly successful in gaining employment as dietitians in the NHS. Practice learning is delivered in partnership with local NHS Trusts, enabling you to build relationships with local employers.
Clinical dietitian
Public health dietitian
Research dietitian
Dietitian working in the food industry
Careers Advice
Our dedicated Jobs and Careers team offers expert advice and a host of resources to help you choose and gain employment. Whether you're in your first or final year, you can speak to members of staff from our Careers Office who can offer you advice from writing a CV to searching for jobs.
Fees & funding
UK & EU
The tuition fee for the year for students is £13200. The amount you will pay may increase each year to take into account the effects of inflation.
International
The tuition fee for the year for students is £14500. The amount you will pay is fixed at this level for each year of your course.
Facilities
Nutrition Laboratories
Our nutrition labs will allow you to develop your practical nutritional skills.
Clinical Skills Suite Kitchen
Make use of our well-equipped community living area allowing you to practice first hand the application of your skills and knowledge.
Food Inspection Laboratory
Our hygienic laboratory can be used to develop practical food specimen inspection skills.
Library
Our Library is open 24 hours a day, seven days a week, every day of the year, providing you with access to specialist books and journals, learning spaces, computers, multimedia facilities and media equipment hire. Tens of thousands of our Library's digital resources, including ebooks, ejournals and databases, can be accessed online at a time and place to suit you.
Social learning spaces
Our social learning spaces typically include PCs, desk space and seating areas, enabling you to study and socialise in a relaxed atmosphere.
Last updated Jan 2020
About the School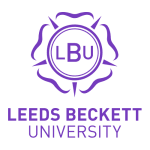 Studying at Leeds Beckett University you will be in the centre of an exhilarating community and be part of a social and economic environment that is shaping the city of Leeds for the future.
Studying at Leeds Beckett University you will be in the centre of an exhilarating community and be part of a social and economic environment that is shaping the city of Leeds for the future.
Read less