MSc Cell and Tissue Engineering
Home ›
MSc ›
MSc Cell and Tissue Engineering
Program Description
The research centre is also an EPSRC Doctoral Training Centre for Regenerative Medicine, an Arthritis UK Centre and a UK Regenerative Medicine Platform Research Hub. This multidisciplinary environment enables close interaction with leading academics and clinicians involved in cutting-edge, and clinically transformative research.
The course provides support from the basics of human anatomy and physiology, through to the development of novel nanotechnologies for healthcare. Due to the teaching and research involvement of clinical academic staff within the department, there are exciting opportunities to be exposed to current clinical challenges and state-of-the-art developments. Clinical visits and specialist seminars are offered and students will be able to select dissertation projects that span fundamental research to clinical translation of technologies – a truly 'bench to bedside' approach.
The aim of the course is to provide multidisciplinary Masters level postgraduate training in Cell and Tissue Engineering to prepare students for future employment in healthcare, industrial and academic environments. This involves building on existing undergraduate knowledge in basic science or engineering and applying it to core principles and current issues in medicine and healthcare.
Specifically, the objectives of the course are to:
Provide postgraduate-level education leading to professional careers in Cell and Tissue Engineering in industry, academia and a wide range of healthcare establishments such as medical organisations, medical research institutions and hospitals.
Provide an opportunity for in-depth research into specialist and novel areas of Biomaterials, and Cell and Tissue Engineering.
Expose students to the clinically translational environment within an active medical research environment with a hands-on practical ability and supporting knowledge of up-to-date technological developments at the forefront of the field.
Introduce students to exciting new fields such as regenerative medicine, nanotechnology, cutting edge molecular techniques in cell and tissue engineering.
How The Course Is Taught
Learning and teaching methods include lectures and demonstrations from medical and engineering specialists, practical classes using state-of-the-art facilities and seminars with leading national and international researchers.
The course is taught through subject-centred lectures and seminars, supported by tutorials and practical exercises. Collaborative learning and student-centred learning are also adopted giving a widespread opportunity for group work and individual assignments.
Students are required to conduct extensive independent study, and this is supported by full access to two libraries, online journal access and a suite of dedicated computers for exclusive use by MSc students on the course. In addition, students are supported by the guidance of a personal tutor within the department, as well as having access to university-wide support services. This includes English language support where appropriate.
Academic Entry Requirements
2:1 degree, we welcome applications from people with a first or upper second-class degree (or equivalent) in engineering, physical or life sciences, medicine, or professions allied to medicine.
We also welcome enquiries from people with other professional qualifications acceptable to the University.
English Language Entry Requirement For International Students
For international applicants, an English language IELTS score of 6.5 is required.
Careers
Our MSc Cell and Tissue Engineering programme has tracked alongside the strongly emergent global Regenerative Medicine industry and will prepare you for an exciting future within a range of medical engineering areas, be that in academic or industrial research, medical materials, devices, or therapeutics sectors, or in the clinical arena. The modular structure to the course enables flexibility and personalisation to suit your career aspirations, build upon strengths and interests and develop a new understanding of key topics.
Graduate destinations for our students could include: undertaking further postgraduate study and research (PhD); pursuing a university-based, academic research career; providing technical consultancy for marketing and sales departments within industry; working within biomedical, biomaterials, therapeutic, life science and regenerative medicine industries or working for a governmental regulatory agency for healthcare services and products.
Last updated Nov 2019
About the School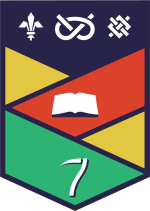 Whether you're considering a foundation course or an undergraduate degree, a master's or a PhD, Keele is a place where students thrive - we're proud to be joint No.1 in England for Course Satisfaction ... Read More
Whether you're considering a foundation course or an undergraduate degree, a master's or a PhD, Keele is a place where students thrive - we're proud to be joint No.1 in England for Course Satisfaction in the Guardian University League Table 2019, in addition to having been ranked No.1 in England for student satisfaction in the 2018 National Student Survey, of broad-based universities. We were also awarded Gold in the recent Teaching Excellence Framework.
Read less