MSc Biomedical Science
Home ›
MSc ›
MSc Biomedical Science
Program Description
Course overview
Biomedical science uses a basis of biological principles to enhance our understanding of human health and the treatment of disease, using a multidisciplinary approach. Knowledge of various disciplines allows the exploration of the normal physiology of the human body. This leads to an appreciation of the processes of disease, which aids advances in disease diagnosis and subsequent therapeutic intervention. Students undertaking this taught MSc programme will gain an understanding of the importance of research and experience advanced techniques, incorporating research design and data analysis.
Facilities include a wide range of instrumentation and up-to-date equipment for proteomic analysis, as well as studies of cellular processes. The University has an international reputation for research focused on oncology, the cardiovascular system and metabolic diseases. The programme builds upon the research expertise within the Department and long-established history of collaboration with clinical scientists within the NHS, as well as our strong relationship with the Institute of Biomedical Science.
This programme is taught by academic staff from the Department and invited speakers such as clinical staff from local hospitals. You will be allocated a personal tutor and have regular contact with experienced researchers working in the biomedical field.
Students will gain from the MSc Biomedical Sciences programme of study an in-depth understanding of the genetic, biological, physiological, and cellular processes with reference to the interconnectedness between health and disease, and discussion of the possible treatments available. You will gain an understanding of the ethical and moral consequences of research in this subject area, and make use of the principles of scientific inquiry in the context of evidence-based practice. Your new knowledge will be acquired through taught lectures and your research, practical real-world problem solving and practical experience that will allow you to interpret and critically evaluate data within the context of biomedical science. You will also undertake a substantive research project on your chosen aspect of biomedical science.
What you'll study
Core modules
All modules are subject to availability and this list may change at any time.
Cellular and Molecular Biology of Cancer
Optical Imaging and Drug Delivery
Research Methods in Biomedical Sciences
Diseases in Biomedicine
Infection and Immunity
Current Topics in Biomedical Science
Biomedical Sciences Research Project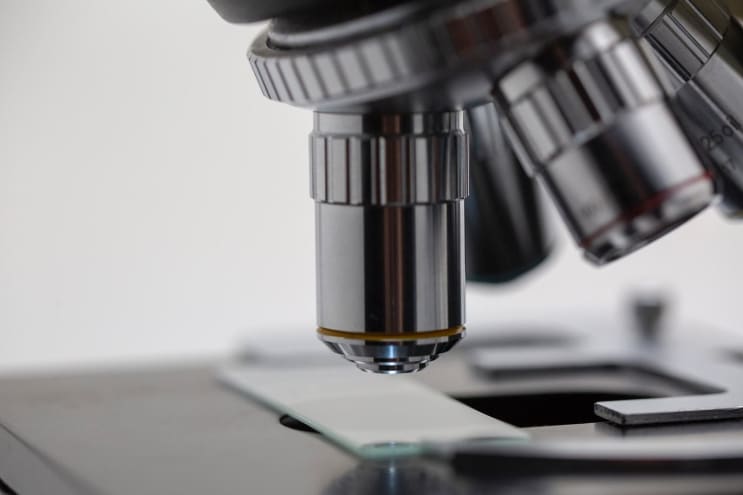 Michael Longmire / Unsplash
Your future prospects
This MSc will enhance your scientific theoretical and practical abilities, thus providing you with skills at the forefront of medical science research.
The course will aid your preparation for future employment or your advancement to PhD level studies. Employers of biomedical sciences postgraduates include the NHS, Medical Research Council, Government-funded and private pathology laboratories.
Explore the virtual tour
https://virtualtour.hull.ac.uk/take-a-look-around/area-of-interest/choose-your-subject/biomedical-sciences
Entry requirements
At least a 2.2 Honours degree (or international equivalent in Biomedical Science. Applicants with non-standard qualifications may apply, as appropriate experience will be taken into account.
International students
If you require a Tier 4 student visa to study or if your first language is not English you will be required to provide acceptable evidence of your English language proficiency level.
This course requires academic IELTS 6.0 overall, with no less than 5.5 in each skill.
If your English currently does not reach the University's required standard for this programme, you may be interested in one of our English language courses.
Last updated Jul 2020
About the School
The University of Hull has been changing the way people think for 90 years. Our motto, Lampada Ferens, translates as 'carrying the light of learning', and over the years, we've shared that light with ... Read More
The University of Hull has been changing the way people think for 90 years. Our motto, Lampada Ferens, translates as 'carrying the light of learning', and over the years, we've shared that light with thousands of people from across the world.
Read less