MSc Biomedical Science (Medical Microbiology)
Home ›
MSc ›
MSc Biomedical Science (Medical Microbiology)
Program Description
Biomedical Science is a key subject area comprising of all aspects of health and disease, within the subject are clinical laboratory disciplines that specifically address the knowledge and understanding of disease processes in the context of the study and investigation of those processes. The MSc Biomedical Science (Medical Microbiology) incorporates Microbiology and Virology.
The School of Life Science has developed an extremely active and successful undergraduate and postgraduate Biomedical Science programmes. We have embraced specialists working in NHS Trusts and associated industries to develop outstanding, collaborative relationships covering key diagnostic and clinical specialities. Not only do students benefit from the inclusion of such specialist practitioners onto our teaching programmes, but input from employers also helps to shape the curriculum and can lead to highly competitive project opportunities working within related industries.
This MSc programme supports students to develop their subject-specific knowledge and understanding, ability to critically analyse and evaluate an evidence-based, work independently, and adapt to various contexts.
How The Course Is Taught
This one year programme is structured so that all taught sessions are delivered in just two days of the working week. Full-time students are expected to engage in independent study for the remaining 3 days per week. Consolidating taught sessions in this way allows greater flexibility for part-time students who will be expected to attend one day a week for two academic years, reducing potential impact in terms of workforce planning for employers and direct contact for students with needs outside of their academic responsibilities.
Semester 1 will focus on two main areas, the first being Biomedical ethics, grant application, methodological approaches, analytical reasoning and research. The second area focuses on the role of Medical Microbiology in the assessment, investigation and evaluation of the relationship between microorganisms and the host and clinical manifestations by body system.
Semester 2 will also focus on two main themes; firstly, business planning, leadership and laboratory skills. Secondly, the role of epidemiology in the investigation of disease and health outcomes, the laboratory's role in the establishment of relationships between organisms and outbreaks, antimicrobial therapy and alternatives and the local and global response to communicable disease.
Academic Entry Requirements
Applicants are expected to hold either a 1st or 2nd class honours degree in Biomedical Science, or equivalent Life Science bachelor programme. Applications from candidates who do not meet these criteria, but can demonstrate appropriate professional qualifications and/or experience will also be considered. Note that applicants who have attained the IBMS Specialist Diploma may be eligible to enrol with accredited prior certified learning with reduced tuition fees and limited module exemption.
Students who do not meet the entry requirements for this course, we offer the opportunity to take a Pre-MSc programme. For more information follow the link to the Graduate Diploma in Biomedical Science course.
English Language Entry Requirement For International Students
IELTS 6.5 with a minimum of 6.0 in each component. The University also accepts a range of internationally recognised English tests.
If you do not meet the English language requirements, the University offers a range of English language preparation programmes.
Course Tuition Fees For The 2019/20 Academic Year
UK/EU students £7,800 per year
International students: £14,560 per year
Some travel costs may be incurred if an external project or placement is undertaken; any such costs will be discussed with the student before the project is confirmed. It will be possible for the student to select an internal project and that would not incur any additional travel costs. There may be additional costs for textbooks and inter-library loans.
Last updated Nov 2019
About the School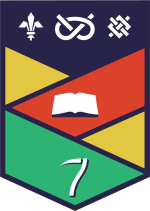 Whether you're considering a foundation course or an undergraduate degree, a master's or a PhD, Keele is a place where students thrive - we're proud to be joint No.1 in England for Course Satisfaction ... Read More
Whether you're considering a foundation course or an undergraduate degree, a master's or a PhD, Keele is a place where students thrive - we're proud to be joint No.1 in England for Course Satisfaction in the Guardian University League Table 2019, in addition to having been ranked No.1 in England for student satisfaction in the 2018 National Student Survey, of broad-based universities. We were also awarded Gold in the recent Teaching Excellence Framework.
Read less