MSc Advanced Professional and Clinical Practice
Home ›
MSc ›
Nursing ›
MSc Advanced Professional and Clinical Practice
Program Description
This taught Masters programme nurtures talented and innovative professional practitioners, placing practice at the forefront. The course is delivered through the five specialist pathways long associated with the School of Nursing & Midwifery, enabling students from differing professional backgrounds to review their own practice and share balanced and critical findings that contribute towards improving the quality and efficiency of health and social care provision on a global level.
We work closely with our local Healthcare providers to design bespoke clinical experiences for our Master's students. Each student will undertake 225 hours' clinical experience in a setting relevant to their studies to allow them to develop their ideas to completion. Students work within regional centres of excellence, and many develop contacts and friendships that continue throughout their careers.
Highlights
This is a flexible programme that students can adapt to serve the needs of their career.
Career Development
This course will appeal to registered nurses and midwives working in a wide variety of areas who are thinking about their own career progression.
This programme produces exceptional practitioners who have the skills necessary to promote and sustain an innovative and emerging practice. Graduates of the programme go on to positions of leadership or research and teaching careers.
Student Experience
Students from different professional backgrounds come together on this programme and share expertise, review their own practice and share balanced and critical findings that contribute towards the improvement of the quality and efficiency of the delivery of healthcare on a global scale.
Students on this programme undertake a practice placement with one of our internationally-recognised practice partners. Placements are carefully designed for each individual to optimise their experience and learning outcomes.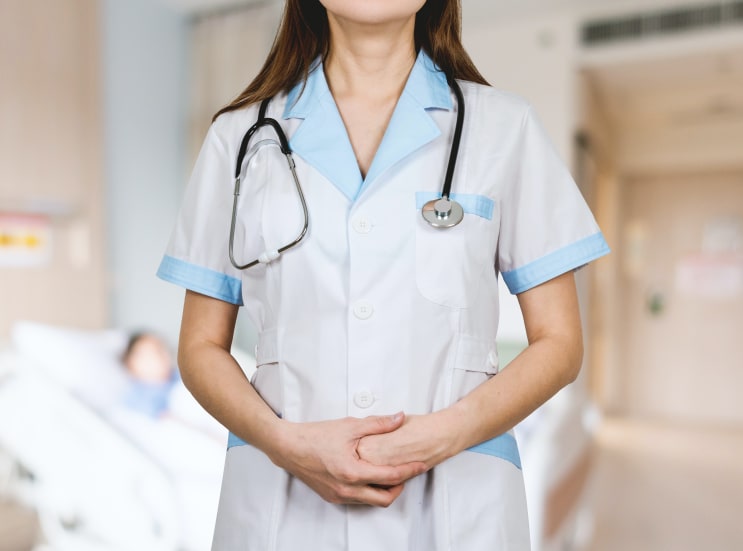 Course Structure
We recognise that students at this level are interested in career advancement. Therefore, we have developed a wide range of modules; students can choose six modules from these, some of which are specialist modules and require the student to be working in a relevant area of practice. All students must complete one of the compulsory modules and a dissertation.
Pathway 1: Leadership and Management
Students completing this pathway will consider leadership and strategic issues in the global delivery of healthcare. Graduates of the programme are able to demonstrate advanced practice in the context of emerging issues and clinical circumstances.
Pathway 2: Maternal and Child Health
Students completing this pathway will often come from a Midwifery or Children's Nursing background. Modules offered to consider issues such as family-centred health and social care, or developments in childbirth.
Some of these modules are only available to registered midwives.
Pathway 3: Acute and Critical Care
Our Acute and Critical Care pathway incorporates issues such as health assessment, as well as the treatment of cardiac patients or patients in other acute settings. Taught by professionals who are leaders in their fields, examples are drawn from practice, using current issues to develop new ideas.
Pathway 4: Mental Health and the Older Adult
Taught by regional specialists in Dementia Care, Cognitive Behavioural Therapy and Care of the Older Person, this suite of modules addresses current best practice in the care and treatment of patients with dementia and other mental health conditions.
Pathway 5: Cancer Nursing: Supportive and Palliative Care
Students following this pathway will explore the latest evidence for the care and treatment of cancer patients, including palliative care.
Research Modules and Dissertation
All students must undertake at least one of these modules:
Applied Research Methods and Statistics in Nursing;
or
Qualitative Research Methods
All students must also undertake a 15,000-word dissertation, which must be based on a study that contains evidence of critical thinking along with rational and cogent arguments and debate. The study will be based on current thinking and provide evidence of research, knowledge and skills at Masters level.
Specialist Optional Modules
Students will combine modules from the specialist pathways above with a selection of general modules, some of which are listed below.
Law for Healthcare Professionals
Clinical Inquiry and Applied Practice-Based Research
Pharmacotherapeutics for Practice
Independent Study Module
Please note that modules are subject to viable numbers, so the modules offered may vary. If you are interested in a subject that is not listed above, please contact the school for advice.
Contact Teaching Hours
Medium Group Teaching
9 (hours maximum)
hours of classes per week.
Teaching Times
Morning / Evening / Afternoon
Career Prospects
This Masters programme offers an opportunity for students to develop skills of analytical thinking within a clinical context. Alongside this, the programme facilitates the student's continued professional development. Graduates of this programme progress into management and leadership roles, or continue into a research or education capacity.
Queen's postgraduates reap exceptional benefits. Unique initiatives, such as Degree Plus and Researcher Plus bolster our commitment to employability, while innovative leadership and executive programmes alongside sterling integration with our local world-class healthcare providers help our students gain key leadership positions both nationally and internationally.
Learning and Teaching
Learning opportunities associated with this course are outlined below:
Clinical Placement
Students undertaking this programme will undertake a clinical placement in a clinical environment of their choice, which is tailored to meet the students' requirements. While on placement students will complete a portfolio, and meet defined learning outcomes.
Learning Environment
At Queen's, we aim to deliver a high-quality learning environment that embeds intellectual curiosity, innovation and best practice in learning, teaching and student support to enable students to achieve their full academic potential.
On the MSc in Advanced Professional and Clinical Practice, we do this by providing a range of learning experiences which enable our students to engage with subject experts, develop attributes and perspectives that will equip them for life and work in a global society and make use of innovative technologies and a world-class library that enhances their development as independent, lifelong learners.
Teaching is across a combination of morning, evening and afternoon classes with some modules being taught entirely online.
Examples of the opportunities provided for learning on this course include; lectures, practical experiences, E-Learning technologies, Self-directed study and added value qualifications to enhance employability.
Assessment
Assessments associated with the course are outlined below:
Students must successfully complete six modules including one compulsory research module and a dissertation. The pass mark for all taught modules and the dissertation is 50 per cent. Each module is assessed by coursework (some modules have a written examination). All students must also successfully complete a clinical placement.
Facilities
The School of Nursing and Midwifery at Queen's has one of the most advanced Clinical Education suites in Europe, and we are introducing a new state of the art Simulation Centre in Autumn 2020. This will prepare students for the increasingly challenging and complex realities of modern clinical practice.
Entrance requirements
Graduate
Applicants must have a professional qualification in Nursing or Midwifery. They shall normally hold a relevant 2.2 Honours degree or above, or equivalent qualification acceptable to the University.
Applicants with a 3rd Class Honours degree (or equivalent qualification acceptable to the University) will be considered on a case-by-case basis if they can demonstrate appropriate experience with in-service training, acceptable to the School.
Applicants who do not meet the entry requirements should contact the Programme Co-ordinator for advice.
The University's Recognition of Prior Learning Policy provides guidance on the assessment of experiential learning (RPEL). Please visit http://go.qub.ac.uk/RPLpolicy
International Students
For information on international qualification equivalents, please check the specific information for your country.
English Language Requirements
Evidence of an IELTS* score of 6.5, with not less than 5.5 in any component, or an equivalent qualification acceptable to the University is required. *Taken within the last 2 years.
International students wishing to apply to Queen's University Belfast (and for whom English is not their first language), must be able to demonstrate their proficiency in English in order to benefit fully from their course of study or research. Non-EEA nationals must also satisfy UK Visas and Immigration (UKVI) immigration requirements for the English language for visa purposes.
For more information on English Language requirements for EEA and non-EEA nationals see: www.qub.ac.uk/EnglishLanguageReqs.
If you need to improve your English language skills before you enter this degree programme, INTO Queen's University Belfast offers a range of English language courses. These intensive and flexible courses are designed to improve your English ability for admission to this degree.
As a result of the COVID-19 pandemic, we will be offering Academic English and Pre-sessional courses online only from June to September 2020.
Academic English: an intensive English language and study skills course for successful university study at degree level
Pre-sessional English: a short intensive academic English course for students starting a degree programme at Queen's University Belfast and who need to improve their English.
Tuition Fees
| | |
| --- | --- |
| Northern Ireland (NI) | £6,140 |
| England, Scotland or Wales (GB) | £6,900 |
| Other (non-UK) EU | £6,140 |
| International | £16,900 |
All tuition fees quoted are for the academic year 2020-21. Tuition fees will be subject to an annual inflationary increase unless explicitly stated otherwise.
Additional course costs
All Students
Depending on the programme of study, there may be extra costs which are not covered by tuition fees, which students will need to consider when planning their studies.
Students can borrow books and access online learning resources from any Queen's library. If students wish to purchase recommended texts, rather than borrow them from the University Library, prices per text can range from £30 to £100. Students should also budget between £30 to £75 per year for photocopying, memory sticks and printing charges.
Students undertaking a period of work placement or study abroad, as either a compulsory or optional part of their programme, should be aware that they will have to fund additional travel and living costs.
If a programme includes a major project or dissertation, there may be costs associated with transport, accommodation and/or materials. The amount will depend on the project chosen. There may also be additional costs for printing and binding.
Students may wish to consider purchasing an electronic device; costs will vary depending on the specification of the model chosen.
There are also additional charges for graduation ceremonies, examination resits and library fines.
Advanced Professional and Clinical Practice costs
In year 1, students must buy a uniform from a QUB uniform supplier (approximate cost £180), a name badge (£10) and a clinical portfolio (£10) from the University.
Students must undertake clinical placement and are required to pay a placement charge of £3,000. Students are responsible for funding travel, accommodation and subsistence costs. These costs vary depending on the location and duration of the placements.
How do I fund my study?
The Department for the Economy will provide a tuition fee loan of up to £5,500 per NI / EU student for postgraduate study.
A postgraduate loans system in the UK offers government-backed student loans of up to £10,609 for taught and research Masters courses in all subject areas. Criteria, eligibility, repayment and application information are available on the UK government website.
Last updated May 2020
About the School
Founded in 1845 as Queen's College Belfast, we became an independent university in 1908. Today, we are ranked in the top 173 universities in the world (QS World Rankings 2020), and a member of the Rus ... Read More
Founded in 1845 as Queen's College Belfast, we became an independent university in 1908. Today, we are ranked in the top 173 universities in the world (QS World Rankings 2020), and a member of the Russell Group of UK research-intensive universities, combining excellence in research and education with a student-centred ethos. Our inspiring alumni comprises outstanding scholars, Nobel Prize winners - such as Seamus Heaney and David Trimble - and influential leaders who are making an impact in Northern Ireland and across the globe. Our students enjoy being educated by world-leading academics working at the forefront of their disciplines and a significant investment in the student experience has resulted in high levels of student satisfaction.
Read less