Program Description
The Master of Science in Nutrition (online) program combines advanced study in nutrition with a unique, competency-based curriculum that provides nutrition and health professionals with a broad perspective of current issues in nutrition research and ethics, health promotion and healthy aging, counseling, and communications, and public health and program planning. The program emphasizes ways to incorporate new research, evidence-based applications, and entrepreneurial skills into the practice of nutrition.
Students in the M.S. in Nutrition may choose a concentration in Entrepreneurial Nutrition Practice or Community Nutrition and Wellness. All core courses and most electives are offered online, and it is possible to earn the degree fully online.
This program prepares students for a variety of career opportunities in business, government, healthcare, and education. Graduates work in private practice, nutrition education, school systems, food and pharmaceutical industries, clinical and corporate research, community organizations, hospitals, public health agencies, worksite wellness and health promotion programs, supermarkets, and fitness facilities.
Unique Elements of This Program
Ranked in the top 15 nationwide by Best Colleges.com.
Concentrations in Entrepreneurial Nutrition Practice, Community Nutrition and Wellness are available.
Multidisciplinary classes on ethical issues in the delivery of health services.
Courses offered online.
Elective courses designed to meet personal objectives.
Choice of an academic portfolio, action research, or master's thesis capstone option available.
How You Will Benefit
Upon completion of the M.S. in Nutrition, students will have received advanced academic training and will be prepared to:
Translate nutrition theory to different target populations and apply current nutrition research to evidence-based nutrition practice.
Demonstrate professional leadership through the communication of nutrition research using professional activities such as grant writing, peer-reviewed journal publications and/or professional level presentations.
Recognized the psychological, social, and ethical factors that influence health and nutrition practices and the impact on the delivery of nutrition services from different perspectives.
Degree Requirements
A total of 30 credits that include multidisciplinary based courses, advanced nutrition and metabolism, professional communications, current topics in prevention nutrition, and research-related courses.
The remaining electives can be taken with an emphasis that meets the student's individual plan.
The academic portfolio, action research, or master's thesis project may be designed within the emphasis area.
Admission Requirements
Completed application
Personal statement
Resume
Two letters of recommendation
Official transcripts from all undergraduate and graduate (if applicable) colleges/universities attended
For International Students:
Official transcripts from all post-secondary institutions. International transcripts must be evaluated by NACES (i.e. WES) on a course by course basis.
TOEFL/IELTS (if necessary)
Program Options
Option A:
Designed for the Registered Dietitian or student who has recently completed a supervised practice program accredited or approved by the Accreditation Council for Education in Nutrition and Dietetics of the Academy of Nutrition and Dietetics Students accepted under Option A may be eligible to receive up to nine graduate credit hours towards their degree if graduate level courses were completed during their dietetic internship and meet program requirements. Credits must be pre-approved by the graduate program director.
Option B:
Intended for the person with a baccalaureate degree in foods, nutrition, and/or dietetics (non-RD) or the person with a baccalaureate degree in a non-nutrition area who desires an advanced degree in nutrition. Students must meet prerequisites for admission.
Option C:
Designed for the student seeking a combined M.S. in Nutrition and Dietetic Internship Program. Upon successful completion, the student earns an M.S. in Nutrition and a Verification of Dietetic Internship Completion and is eligible to sit for the National Registration Examination for Dietitians (RD/RDN). To apply for this option, see the Dietetic Internship Application materials at www.cse.edu/di. Applicants to this option must participate in the Dietetic Internship Centralized Application Services (DICAS) and D&D Digital computer matching. See separate program admission and program requirements available at www.cse.edu/di.
Last updated Nov 2018
About the School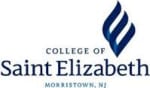 Founded in 1899 by the Sisters of Charity of Saint Elizabeth, the College of Saint Elizabeth has a strong tradition of concern for the poor, for developing leadership in a spirit of service and social ... Read More
Founded in 1899 by the Sisters of Charity of Saint Elizabeth, the College of Saint Elizabeth has a strong tradition of concern for the poor, for developing leadership in a spirit of service and social responsibility, and a commitment to the promotion of women as full partners in society.
Read less