MS in Molecular Pharmacology and Toxicology
Home ›
MSc ›
MS in Molecular Pharmacology and Toxicology
Read more about this program on the school's website
Program Description
*Application Deadline Extension For Fall 2020 Admission - June 1, 2020*
Overview
Graduates of the USC School of Pharmacy's multidisciplinary master's degree programs are highly sought after by leading institutions in academia, industry, and government. The Master of Science in Molecular Pharmacology & Toxicology program emphasizes research in molecular and neuro-pharmacology, receptor pharmacology, and biochemical and oxidant toxicology.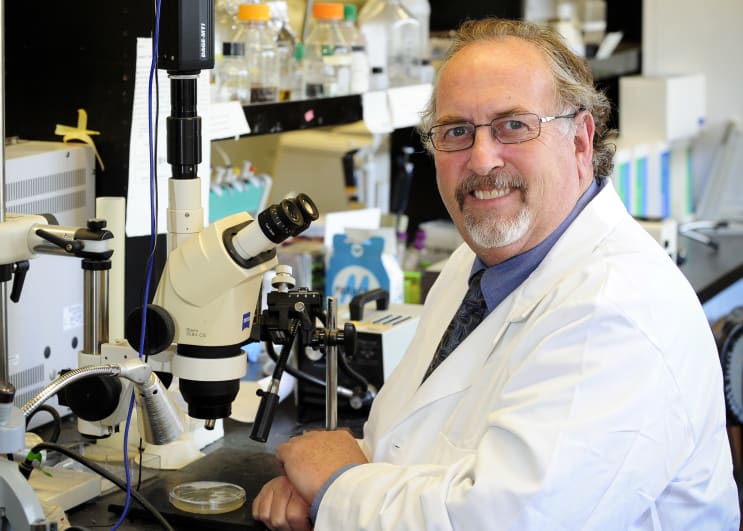 Admission
Candidates with a bachelor's or master's degree in pharmacy, chemistry, biology or other related disciplines are invited to apply. Applicants must have demonstrated proficiency in verbal and written English and in fundamental scientific areas such as organic and physical chemistry, biochemistry, biology, mathematics, statistics, and computer science.
Applications for admission are reviewed by the Pharmacology and Pharmaceutical Sciences Graduate Admissions Committee of the School of Pharmacy and are evaluated primarily on the basis of academic excellence.
Application Deadline
Applications and all supporting materials may be submitted anytime between September 1 and January 15 for consideration for admission for the following Fall semester.
The application deadline for the Fall semester is January 15. Program deadline expires on January 15 at 11:59:59 pm PST. Applicants selected by the admission committee will be notified of acceptance shortly thereafter. Admissions decisions will continue to be made until the class is filled.
Admission Criteria
The Admissions Committee will consider applications based on the following factors:
1. Overall Grade Point Average (GPA)
A minimum GPA of 3.0 is required. Special attention is given to the grades achieved in science courses relevant to the program (e.g., chemistry, biology, biochemistry, pharmacology and mathematics).
2. Graduate Record Examination (GRE) Score
GRE scores of 153 Quantitative and 144 Verbal (new exam) or a combined Verbal and Quantitative GRE score of 1000 (old exam) are required.
3. Letters of Recommendation
Three letters from faculty knowledgeable about the student's ability and capability are required. These letters should provide a thorough assessment of the student's experience in laboratory research, ability to communicate in verbal and written English, motivation and creativity, and other qualities in the student's academic performance.
4. TOEFL Scores for International Applicants
A minimum TOEFL (computer-based) score of 213 is required. An IELTS score of 6.5 is competitive, with no less than 6 on each band score; an IBT minimum score of 90, with at least 20 in each section, is required.
5. Research and Professional Experience
The student's research and professional experience should be well described within the application. A personal statement summarizing career objectives and research interests, published manuscripts and letters of reference should be included. These documents will help the admissions committee in their evaluation of the candidate's background preparation for success in the MS program.
Financial Aid
Students accepted into the USC School of Pharmacy Master of Science program are not eligible for institutional financial aid. Students are not permitted to be paid for working in a lab while enrolled in research or thesis units. During the summer, faculty advisors may provide a stipend, arranged on an individual basis.
Units Required
A minimum of 24 core-curriculum courses (see Course Offerings below) and 28 total units are required for graduation, including 594A and 594B (MS thesis). The core curriculum emphasizes drug discovery, drug delivery, and molecular pharmacology.
Research
Research can be initiated at any point in the program. Students selecting the non-research master's track may elect and are encouraged to carry out research in their program.
Thesis/Dissertation
Students may choose between two tracks to complete the Master of Science degree. First, the non-research Master's track requires that the student conduct a detailed, extensive literature review in an area determined by the student in conjunction with a thesis advisor faculty member. Second, the research track requires that the student carry out a research project during the second year of the program.
On either track, students must submit a thesis to complete their degree requirements, either covering the scientific area selected in the non-research track or describing their research project and result in the research track. The thesis should be 50-100 pages on average.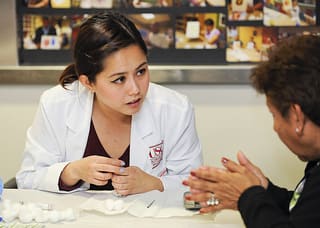 Course Offerings
Graduate students are expected to possess knowledge in various areas of pharmaceutical sciences. The following are graduate courses offered by the program (some courses are not offered every year):
PSCI 599, Pharmacogenomics
PSCI 599, Proteomics
PSCI 651, Advanced Pharmaceutical Chemistry
PSCI 652L, Structure-Activity Relationship & Drug Design
PSCI 653L, Spectrometry in Biomedicine
PSCI 654L, Computing Applications in Pharmaceutical Sciences
PSCI 655, Immunopharmaceutics
PSCI 662, Advanced Pharmacokinetics
PSCI 663, Dosage Form Design & Evaluation
PSCI 664, Drug Discovery and Design
PSCI 665, Drug Transport and Delivery
PSCI 666, Molecular Structural Biology
PSCI 667, Intracellular Drug Delivery and Targeting
PSCI 671, Drug Metabolism (Morphology)
The following are graduate courses offered in Molecular Pharmacology and Toxicology:
MPTX 500, Molecular Pharmacology and Toxicology
MPTX 501, Toxicology of Oxidants and Free Radicals
MPTX 601, Methods in Molecular Pharmacology and Toxicology
MPTX 602, Sciences, Research and Ethics
The following are graduate courses offered for the Health Sciences Campus as "campus-wide" general courses:
INTD 531, Cell Biology
INTD 561, Biochemistry
INTD 571, Molecular Genetics
PHBI 562, Systems and Integrative Physiology
Last updated Apr 2020
About the School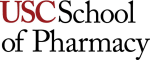 Founded in 1905, the USC School of Pharmacy has played a key leadership role in both the advancement of the field of pharmacy and in the education of new generations of pharmacists and remains one of ... Read More
Founded in 1905, the USC School of Pharmacy has played a key leadership role in both the advancement of the field of pharmacy and in the education of new generations of pharmacists and remains one of the nation's foremost schools of pharmacy today.
Read less