MS in Management of Drug Development
Home ›
Master ›
MS in Management of Drug Development
Read more about this program on the school's website
Program Description
Overview
The STEM-designated Management of Drug Development program is designed for students with a background in preclinical biological and pharmaceutical science. It aims at producing entry- and mid-level scientists with the knowledge and skills appropriate for professional practice in translational research, with particular emphasis on the area of transition between early-stage preclinical drug discovery and clinical drug development. This area, commonly referred to as the "valley of death," represents one of the most challenging and important areas in translational research, yet programs designed to train and educate future translational science leaders are lacking.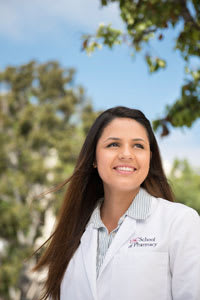 This program will allow you to design, critically evaluate, and optimize broad drug development strategies from the earliest stages of drug design and discovery to their application in patents and marketing. Depending on your interest, additional courses could focus on strategic, policy and regulatory aspects of drug development.
Courses are offered on weekends to accommodate working professionals and can be attended online for those looking to complete their studies from outside of the Los Angeles area. Students set their own pace, taking as many courses as they wish to take each semester.
Career support is offered to all students and alumni, including recruitment events, career fairs and regular distribution of job postings from companies nationally and internationally. Recruiters are aware of the reputation of our alumni and are eager to hire our graduates.
Master of Science Admissions
Admission Criteria
To apply to our Master of Science programs, you must:
Have completed a bachelor's degree with a minimum grade point average (GPA) of 3.0 from an accredited college or university.*
Submit two letters of recommendation from professionals or professors familiar with your capabilities and achievements.
Submit your most up-to-date resume.
Submit a personal statement that addresses your interest in the degree.
English Proficiency: If your bachelor's degree was earned in a non-English speaking country and you are not a US citizen or permanent resident, you need to submit scores from an official TOEFL (Test of English as a Foreign Language) or IELTS (International English Language Testing System). Please note that even if you are from an English-speaking country, you may still need to submit scores. We require that you have verification of the following scores within two years of your intended enrollment:

An Internet-Based TOEFL (iBT) score of 100 with no less than 20 on each sub-score; or
An IELTS of 7 with no less than 6 on each band score.
*The Admissions Committee will consider all application materials and carefully read each application thoroughly and relies on a wide range of indicators from your application to determine your fit and aptitude for success in the program. If you have any questions about your specific situation, please feel free to contact us.
MS in Management of Drug Development (MDD) | Curriculum and Requirements
The USC MS in Management of Drug Development degree requires the satisfactory completion of 32 units beyond the baccalaureate degree. The core curriculum includes courses that focus on basic regulatory frameworks, translational science, quality assurance, clinical research, statistics, and business, as well as elective options. Hands-on experience is encouraged through the participation in academic and industry internships, or the TRAQS program.
Required Courses
All of the courses offered by the Department of Regulatory and Quality Science can be taken either in-person or online (within the United States). Upon admission, we will work with you to develop a course plan that fits your needs.
Introductory Regulatory (Choose at least 1)
MPTX 511: Introduction to Medical Product Regulation
MPTX 512: Regulation of Drugs and Biological Products
Advanced Translation (Choose at least 2)
RSCI 531: Industrial Approaches to Drug Discovery (Required)
RSCI 532: Early Stage Drug Development
RSCI 533: Safety Evaluation During Drug Development
Quality Assurance (Choose at least 1)
RSCI 508: Quality Assurance for Drugs and Biologics
MPTX 515: Quality Systems & Standards
RSCI 525: Introduction to Drug & Food Toxicology
MPTX 526: Chemistry Manufacturing and Control
Clinical Research
MPTX 517: Structure & Management of Clinical Trials
Statistics (Choose at least 1)
RSCI 507: Quality Systems & Statistical Process Control
MPTX 522: Introduction to Clinical Trial Design & Statistics
Business
RSCI 601: Biomedical Commerce
Electives
Any remaining units can be filled with elective coursework chosen from the courses offered by the Department of Regulatory and Quality Sciences.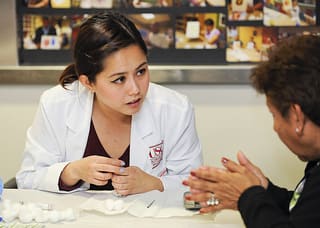 Graduation Requirements
In order to graduate with a Master of Science degree in Management of Drug Development you must have completed:
At least 32 units of required and elective courses
Obtained a cumulative GPA of 3.0 or better
Maintain continuous enrollment during all fall and spring semesters
Complete the degree within five years
Last updated Sep 2019
About the School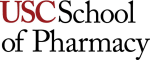 Founded in 1905, the USC School of Pharmacy has played a key leadership role in both the advancement of the field of pharmacy and in the education of new generations of pharmacists and remains one of ... Read More
Founded in 1905, the USC School of Pharmacy has played a key leadership role in both the advancement of the field of pharmacy and in the education of new generations of pharmacists and remains one of the nation's foremost schools of pharmacy today.
Read less