MS in Clinical Research
Home ›
MSc ›
MS in Clinical Research
Program Description
The Graduate Program in Clinical Research offers a one-year, 30-credit MS degree. The Program combines a unique classroom experience in learning the fundamentals of conduct and design of clinical research, including practical training and experience, with professional observational potential in clinical research organizations. Applicants must possess a minimum of a BA or BS degree or equivalent. Part-time attendance is available over a two-year period for those who qualify.
Why Clinical Research?
Clinical Research is a component of healthcare science that focuses on the safety and efficacy of medications, diagnostics, and medical treatments in the human population. In order to address the complex medical and dental issues facing the US and international community, a trained clinical research workforce is critical to ensure that research is aligned with the highest scientific, ethical, and regulatory standards. There is a recognized need for trained clinical researchers: as of October 31, 2019, there were over 320,000 clinical trials worldwide, with approximately 49% non-US studies. (National Institute of Health Clinical Trials, http://clinicaltrials.gov).
Master's of Science in Clinical Research
The MS program in Clinical Research is designed to produce competent clinical researchers through a unique educational experience consisting of clinical research methodology, epidemiology and biostatistics, ethical and regulatory principles, and evidence-based healthcare. Students enrolled in the program come from varied professional backgrounds from across the world, including foreign and US-trained physicians and dentists, professionals in the pharmaceutical and biotechnology industry, academicians and Ph.D.'s who plan to conduct clinical trials. Graduates of the MS program in Clinical Research have obtained positions in academia and industry as clinical research coordinators and site managers, and research scientists, and in government institutions or have pursued professional degrees in medicine, dentistry, and public health.
Curriculum
The MS in Clinical Research is an intensive, one-year, 30-credit MS degree program which can be taken on a part-time basis, requiring two years of study. The program consists of 24 credits of classroom coursework and 6 credits of supervised research experience in either a clinical or academic setting. Students interested in a part-time course sequence should contact the program administrator.
Fall Semester – 13 Credit Hours
Fundamentals of Clinical Trials I (3)
Data Management (2)
Epidemiology (3)
Federal Regulations/Agencies (2)
Clinical Research Practicum I (3)
Spring Semester – 14 Credit Hours
*Evidence-Based Healthcare (3)
Clinical Trials II (3)
Biostatistics (3)
Bioethics and IRB (2)
Scientific Writing (3)
Clinical Research Practicum II (3)
*This course is offered as an intensive in early January
Program Faculty
The MS program is offered in the Department of Epidemiology and Health Promotion and includes renowned faculty drawn from both academia and industry. Our faculty are experts in clinical research and consist of physicians, dentists, epidemiologists, and biostatisticians who bring a breadth of knowledge to the classroom experience.
Tuition & Fees
Tuition and other fees for the MS Program in Clinical Research follow the same fee schedule set by the graduate program in the NYU College of Arts & Sciences.
Information for International Students
The graduate program in Clinical Research has a diverse student body. Each year, our classes are comprised of students from across the world. All international students are encouraged to apply as early as possible in the admissions cycle of the expected year of attendance (November through May 15th).
Upon acceptance in the program, all international students are required to submit their AFCOE (visa application) no later than May 15th of the year they wish to attend the program. AFCOE applications received after this date will be processed at the discretion of the program or, for the following academic year.
Last updated Sep 2019
About the School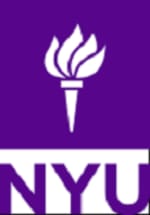 The Department of Epidemiology & Health Promotion is guided by "consequential" epidemiology, an approach that aims to deliver on the promise of science to sustainably improve oral health equity lo ... Read More
The Department of Epidemiology & Health Promotion is guided by "consequential" epidemiology, an approach that aims to deliver on the promise of science to sustainably improve oral health equity locally and globally. Faculty and researchers in the Department are engaged in solving the biggest oral public health problems, using the tools of epidemiology, statistics, dissemination, and implementation, economics, system improvement, and ethics.
Read less