MS Pharmaceutical Sciences
Home ›
MSc ›
MS Pharmaceutical Sciences
Program Description
Introduction
This 36-semester hour Master of Science degree program in Pharmaceutical Sciences at Harrisburg University consists of advanced training in characterizing drug action and disposition. Courses offered in this program will give students a broad understanding of diverse topics in pharmaceutical science that range from established paradigms to emerging technology and applications. Scientific communication and professional development are stressed in the curriculum and reinforced through coursework and independent study. Graduates will be prepared for a career in research, industry, or continuing to a doctoral program in health sciences or healthcare. Classes that focus on genomics and biopharmaceutics will give students perspectives on aspects of personalized medicine. This diverse curriculum will prepare graduates for careers in the expanding personalized medicine and biotechnology sectors, as well as in more traditional roles in the pharmaceutical industry. The elective options allow the student to individualize their own coursework based on their career goals.
Program Goals
Graduates of the Master of Science in Pharmaceutical Sciences program will be able to:
Analyze the role of core content areas in pharmaceutical science in the industrial, clinical, and regulatory spheres;
Recommend and apply established models to predict drug dispositions in patients as part of a multidisciplinary team;
Design strategies using scientific approaches to accomplish set pharmaceutical goals in an industry or regulatory setting;
Evaluate primary literature relevant to pharmaceutical sciences and use that literature to solve diverse problems in pharmaceutical science; and,
Effectively communicate pharmaceutical science information and issues from around the world, orally and written, to individuals with scientific and non-scientific backgrounds.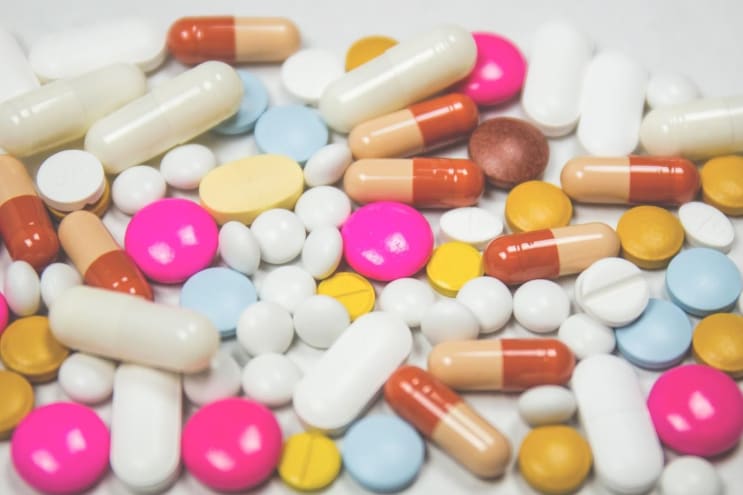 freestocks.org / Unsplash
Pharmaceutical Sciences Requirements
The following courses comprise the Master of Science in Pharmaceutical Sciences – 36 semester hours. The semester hour value of each course appears in parentheses ( ).
Complete all the following core courses – 18 semester hours:
BTEC 625 Pharmacogenomics (3)
BTEC 635 Clinical Pharmacology (3)
PHAR 520 Pharmacokinetics and Pharmacodynamics (3)
PHAR 525 Drug Metabolism (3)
PHAR 540 Drug Transport (3)
PHAR 690 Ethics and Trends in Pharmaceutical Science (3)
Complete the following experiential courses – 6 semester hours:
GRAD 695 Research Methodology and Writing (3)
PHAR 699 Applied Project in Pharmaceutical Sciences
or
GRAD 699 Graduate Thesis (3)
Complete 12 semester hours from the following electives:
BTEC 508 Omics for Life Sciences (3)
BTEC 540 Biostatistics (3)
BTEC 610 Advanced Topics in Drug Discovery and Delivery (3)
BTEC 612 Regulatory Affairs in Life Science Industries (3)
BTEC 634 Healthcare Economics (3)
MATH 510 Applied Statistical Methods (3)
Admission Process
Email HMS@harrisburgu.edu to request program details and application instructions.
The admission process at HU is designed to help you make good decisions about your educational choices and to make sure you explore all the enrollment options at the University, so you find the plan that works best for you. The process is meant to be informative and encouraging–not to present an intimidating barrier to your educational plans. Just as every student receives personal attention in the classroom, every applicant receives thorough consideration and guidance during the enrollment process.
The University seeks students from a variety of backgrounds who can contribute to a vibrant and diverse University community. Students can demonstrate their academic potential through a variety of means. No one particular factor can measure a student's potential, therefore the University gives consideration to all aspects of your admissions application.
Last updated Nov 2019
About the School
There's so much that's great about Harrisburg University. It's hard to choose what's the best reason to attend college here.
There's so much that's great about Harrisburg University. It's hard to choose what's the best reason to attend college here.
Read less