MS Healthcare Informatics
Home ›
MSc ›
MS Healthcare Informatics
Program Description
Introduction
The 36-credit-hour graduate program in Healthcare Informatics at Harrisburg University provides unique educational opportunities in this emerging specialty area for experienced clinicians (physicians, nurses, nurse practitioners and physician assistants) and clinically oriented healthcare administrators.
Many graduate programs miss or short change perhaps the most important skill set for this new kind of practitioner: the translational, communications and interpersonal skills that make the difference between success and failure during selection, implementation, and optimization of healthcare IT systems. What makes our program unique is familiarization with critical skills in change management, knowledge management, project management, organizational psychology, generational differences, human-machine interfaces, and optimization tools such as Lean and Agile.
Today's multi-institution healthcare delivery systems and even larger stand-alone hospitals employ clinician 'Champions' to assist with the implementation of health-related information technology projects such as electronic medical records and meaningful use. Commonly, preparation for this role is simply familiarization with the operation of the system being installed. This does not solve problems such as resistance to change and designs for the optimization of dashboards. A full set of change management skills adds significant value to employing either Informaticists or Champions both during and after initial deployments of new systems or upgrades and optimization of present systems.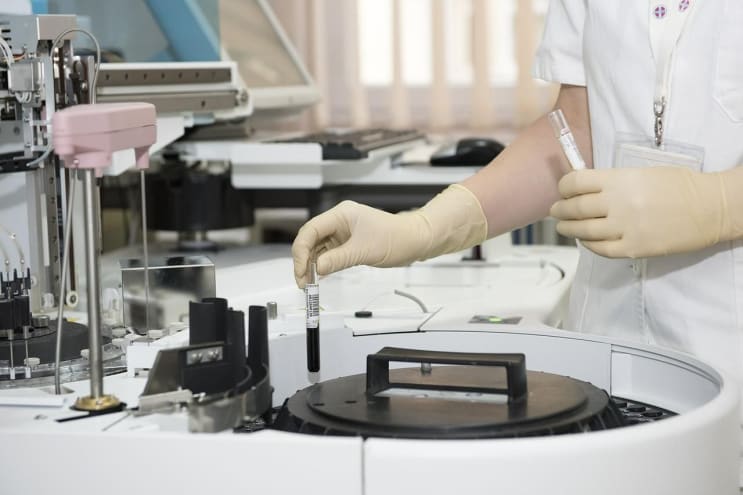 DarkoStojanovic / Pixabay
Program Goals
A successful student of the program gains the following skills (vary according to the degree/concentration taken):
Lead healthcare information technology teams to analyze healthcare-related IT systems;
Evaluate today's analytic tools to select the appropriate tools for data analyses;
Lead healthcare information technology teams to develop innovative techniques;
Leverage insights from analysis of healthcare data and evaluation of the socio-political; environment to devise programs aimed at improving the health of the community; and,
Apply appropriate principles to create clear and effective communications for a variety of audiences.
Healthcare Informatics Requirements
The following courses comprise the Master of Science in Healthcare Informatics – 36 semester hours. The semester hour value of each course appears in parentheses ( ).
Complete all of the following core courses – 15 semester hours:
HCIN 500 Healthcare Informatics (3)
HCIN 515 Essential Informatics Skills I (3)
HCIN 520 Essential Informatics Skills II (3)
HCIN 545 Healthcare Data (3)
HCIN 550 Introduction to Healthcare Analytics (3)
Complete the following experiential courses – 6 semester hours:
GRAD 695 Research Methodology & Writing (3)
and
HCIN 699 Applied Project in HCIN
or
GRAD 699 Graduate Thesis (3)
Complete 15 credit hours of graduate-level courses, with the approval of the student's faculty advisor, from the Harrisburg University course catalog. This allows the student to obtain educational experiences that apply directly to personal interests and goals within the broad scope of healthcare informatics. The following courses are likely to be among those selected (15 semester hours):
Individualized Concentration:
ANLY 500 Analytics I: Principles and Applications (3)
ANLY 506 Exploratory Data Analysis (3)
ANLY 510 Analytics II: Principles and Applications (3)
ANLY 512 Data Visualization (3)
ANLY 515 Risk Modeling and Assessment (3)
ANLY 525 Quantitative Decision-Making (3)
BTEC 634 Healthcare Economics: Fundamentals for Providers and Biotech Professionals (3)
CISC 520 Data Mining and Engineering (3)
CISC 525 Big Data Architecture (3)
ISEM 500 Strategic IS Planning, Engineering & Management (3)
ISEM 501 Information & Communication Technologies (ICT) Principles (3)
ISEM 525 Business Process Modeling and Workflow Systems (3)
ISEM 541 Healthcare Systems (3)
ISEM 565 Business Intelligence and Decision Support Systems (3)
MGMT 510 Business Strategy and Management Principles (3)
MGMT 511 Digital and Global Organizations (3)
MGMT 520 Professional Communication (3)
MGMT 560 Organizational Leadership (3)
PMGT 510 Project Management (3)
PMGT 540 Planning and Executing Projects (3)
Admission Process
Email HMS@harrisburgu.edu to request program details and application instructions.
The admission process at HU is designed to help you make good decisions about your educational choices and to make sure you explore all the enrollment options at the University, so you find the plan that works best for you. The process is meant to be informative and encouraging–not to present an intimidating barrier to your educational plans. Just as every student receives personal attention in the classroom, every applicant receives thorough consideration and guidance during the enrollment process.
The University seeks students from a variety of backgrounds who can contribute to a vibrant and diverse University community. Students can demonstrate their academic potential through a variety of means. No one particular factor can measure a student's potential, therefore the University gives consideration to all aspects of your admissions application.
Last updated Nov 2019
About the School
There's so much that's great about Harrisburg University. It's hard to choose the best reason to attend HU.
There's so much that's great about Harrisburg University. It's hard to choose the best reason to attend HU.
Read less