MBBCH in Medicine (Graduate Entry)
Program Description
Course Overview
Our Graduate Entry Medicine programme is unique in Wales and one of just a handful of similar programmes of medical study in the UK open to graduates of any discipline.
This accelerated, four-year medical degree follows an innovative, integrated spiral curriculum designed to reflect the way in which clinicians approach patients and how patients present to doctors.
You will study the basic biomedical sciences in the context of clinical medicine, public health, pathology, therapeutics, ethics, and psycho-social issues in patient management.
Together with a strong focus on clinical and communication skills, you will develop the academic, practical, and personal qualities to practise medicine competently and with confidence.
Our entry interview process is structured to take account of these qualities needed as a doctor, as set out in 'Good Medical Practice', and the capacity to meet the outcomes of 'Outcomes for Graduates'. In summary:
Communication Skills
Problem-solving skills
Coping with pressure
Insight and Integrity
Passion for medicine/resilience to succeed

Why Medicine (Graduate Entry) at Swansea?
Swansea University Medical School has an enviable reputation, being ranked 3rd in the UK and top in Wales (Guardian University Guide Subject Table 2019). It is also ranked 1st in the UK for research environment and joint 2nd for research quality.
We are a small medical school with around 100 spaces, so you will benefit from extensive contact with teaching staff and you will have contact with patients right from the first semester.
If you speak Welsh, you can study a 50 credit 'Doctor as Professional' module in each year through the medium of Welsh and may be eligible for internal scholarships or financial support through Coleg Cymraeg.
If you are not a Welsh speaker but would like to gain some basic Welsh language skills geared towards healthcare settings, then you can enrol on our unique Welsh for Medicine courses.


Your Medicine (Graduate Entry) Experience
You will have a high level of structured clinical contact as your studies progress, covering the following areas:
Clinical Apprenticeships, including one week of nursing practice
Junior Assistantship
Speciality attachments, including acute surgery, acute medicine, women's health, child health, mental health, sub-specialities of medicine and surgery, and frailty.
Community-based learning
Senior Assistantship, shadowing F1 doctors
Elective


Medicine (Graduate Entry) Employment Opportunities
On successful completion of the course, you will graduate with an MBBCh Medicine from Swansea University, allowing you to progress to Foundation 1 within a clinical environment.


Entry Requirements
In order to be eligible to apply for Graduate Entry Medicine, you must have achieved, or be predicted to achieve, the following (or equivalent) by 31st July of the year of intended enrolment:
either an upper second (2.1) or first class degree in any subject
or a merit or distinction (equivalent to 2.1 or first) in an integrated undergraduate masters degree
or a lower second (2.2) PLUS a Postgraduate Masters or PhD
GCSE Mathematics and English/Welsh at grade C or above
IELTS 7.0 with no less than 7.0 in speaking and 6.5 in listening, reading and writing (all candidates from non-English speaking countries)
Degrees awarded in countries other than the UK can be accepted if they are confirmed to be equivalent to awards in the UK system. If you hold more than one undergraduate degree, the result from the most recent degree is considered.
GAMSAT
You must sit the GAMSAT prior to applying. GAMSAT is a professionally designed selection test for medical schools offering graduate entry programmes.
You must achieve a minimum overall GAMSAT score of 50, together with a minimum of 50 in Paper 3 (Reasoning in Biological and Physical Sciences) in order to be considered.
Interviews will be offered to candidates that meet an overall cut-off score in the GAMSAT, which is determined annually once all scores have been received.
Graduate Entry Medicine is not open to:
Applicants who have previously enrolled on a medical degree
Transfers from other medical courses
Last updated Mar 2020
About the School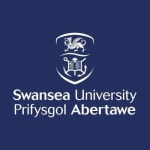 Swansea University is a research-led university that has been making a difference since 1920. The University community thrives on exploration and discovery, and offers the right balance of excellent t ... Read More
Swansea University is a research-led university that has been making a difference since 1920. The University community thrives on exploration and discovery, and offers the right balance of excellent teaching and research, matched by an enviable quality of life.
Read less