Read more about this program on the school's website
Program Description
Read more about how BU is tackling the coronavirus crisis here
Prepare for a Career at the Forefront of Public Health
Some of us are called to ask the big questions in life. Biostatisticians ask these questions and find the life-changing answers through scientific research and in-depth statistical analysis.
How it Works
Our Master of Science (MSc) program, which is jointly administered by the Department of Biostatistics of the School of Public Health and the Department of Mathematics & Statistics of the Graduate School of Arts & Sciences, will provide you with comprehensive training in statistical theory and application to position you well for future doctoral studies or starting your career as a practicing biostatistician, all while beginning to build your professional network in Boston. In this comprehensive program, you will:
Gain advanced knowledge in probability, statistical inference, and the theory of linear models.
Learn to design and conduct experimental and epidemiological studies.
Build skills in statistical computation, data analysis, and advanced statistical modeling techniques.
Be an active part of the department of biostatistics community, with frequent opportunities to participate in research projects, departmental seminars, and interact with a vibrant student community.
Moving Forward
The growing healthcare field needs qualified professionals with the knowledge, skillset, and hands-on experience to drive research forward and provide the statistical data to launch the development of new cancer drugs, genetic testing, cutting-edge surgical procedures, and more. Job prospects for biostatisticians are on the rise, and BU's MSc in Biostatistics will prepare you for a successful career in:
Biomedical research enterprises
Pharmaceutical companies
Contact research organizations
Local and national government agencies
Research positions in associations, foundations, NGOs, and nonprofit organizations
Additionally, the MSc in biostatistics provides outstanding preparation to continue your studies in a top Ph.D. program.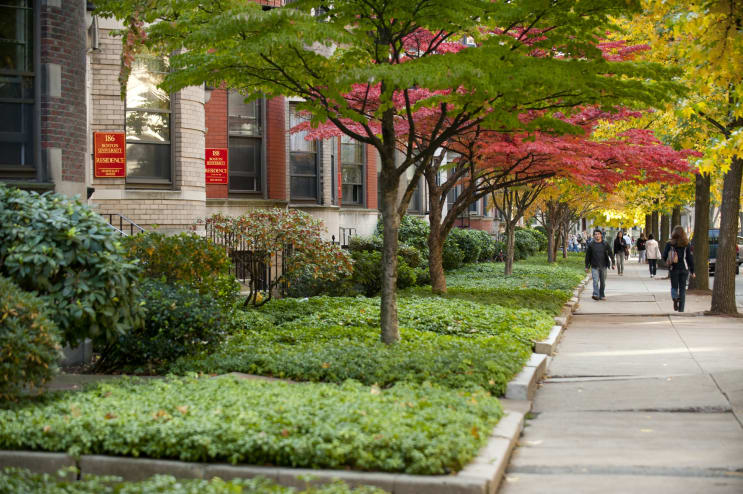 Faculty
You will learn from the best. Our accomplished, practicing faculty publish the cutting-edge research that puts public health innovation in motion. Research interests of our accomplished faculty include multivariate analysis, survival analysis, medical statistics, clinical trials methodology, statistical genetics, robust statistics, longitudinal data analysis, time series, regression, estimation theory, and the design of experiments.
Funding
A limited number of merit scholarships and assistantships are offered to students enrolled in the MSc program. Most of our students fund tuition and expenses through savings or loans. Please visit the GRS financial aid page for available fellowships and scholarships and SPH's Financing your Education page for potential internal and external funding opportunities.
All requests or questions related to admissions and financial aid should be sent to grs@bu.edu. Applicants should not directly contact faculty members regarding admissions or funding opportunities.
At a Glance
Full-time Schedule:
Complete your degree within 15 months.
Fall I
Spring I
Fall II
CAS/MET MA581 Probability
CAS/MET MA582 Mathematical Statistics
CAS MA575 Linear Models
BS805 Intermediate Statistical Computing and Applied Regression Analysis
BS852 Statistical Methods for Epidemiology
Biostatistics or mathematics elective – 4 credits
EP770 Concepts and Methods in Epidemiology
Biostatistics electives – 8 credits
Biostatistics elective – 4 credits
Take MSc Theory Exam
Take MSc Applied Exam
Part-time Schedule:
Part-time students take 1-2 courses per semester and can complete the program in 24 months.
To earn the MSc degree, students are expected to complete 32 credit hours with grades of at least B– in every course.
Last updated Jun 2020
About the School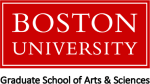 Welcome! Arts & Sciences is Boston University's largest academic division, the heart of a world-class research university. Our faculty in the Graduate School of Arts & Sciences are among the w ... Read More
Welcome! Arts & Sciences is Boston University's largest academic division, the heart of a world-class research university. Our faculty in the Graduate School of Arts & Sciences are among the world's most respected professors, researchers, and professionals in their disciplines. Our alumni are leading innovation and research and making an impact in their fields. Our campus is Boston, a city vibrant with history, culture, and diversity, and teeming with potential for connections and careers.
Read less