M.S. in Exercise and Nutrition Science
Home ›
MSc ›
M.S. in Exercise and Nutrition Science
Program Description
The Master of Science in Exercise and Nutrition Science (M.S.-ENS) prepares students to work in government, business, the sports industry and in education as practitioners on professional interdisciplinary teams. The program is for students seeking a strong foundation for further study and research including those pursuing a terminal degree.
The program offers three entry points throughout the academic year (spring, summer and fall semester), and courses are scheduled to allow an efficient timeline to degree completion for full-time students. Students are provided experiential learning opportunities both inside and outside of the classroom. The program helps to prepare for certification exams including the Certified Sports Nutritionist (CISSN) and Certified Strength and Conditioning Specialist (CSCS) examinations, the premier certifications in strength and conditioning and sports nutrition, upon graduation if they choose to pursue certification.
High-Tech Facilities
Having published numerous papers and abstracts, and secured funding in recent years, the students and staff working in the UT Human Performance Research Lab have become nationally and internationally recognized. The laboratory is equipped to provide students a sophisticated and advanced human performance and sports nutrition experience. Students have opportunities to advance their skills in human performance testing and athlete monitoring.
The equipment contained in the lab includes:
Dual X-ray absorptiometry for bone mineral density, lean mass, and fat mass.
Ultrasonography to measure skeletal muscle size, locate soft tissue injuries and quantify blood flow, and blood vessel diameter.
Metabolic carts for VO2 max and resting metabolism measures.
Wingate peak power bikes for anaerobic power testing.
AMTI force plate for power and velocity.
Tendo units for movement, specifically power and velocity.
Dynavision for vision training, reaction time and cognitive function.
Electromyography for neural function and skeletal muscle activation.
High tech motion analysis and heavy-duty motorized treadmills with 40-degree incline ability.
Minus 80°C freezer to maintain the integrity of biological samples.
Blood lactate analyzers to examine metabolic stress and lactate threshold.
Piccolo blood analyzer.
BTE Primus isokinetic, isotonic and isometric dynomometers for measurement of force, power, and velocity in virtually any plane.
Catapult, applied GPS for athlete monitoring.
A fully equipped strength and conditioning laboratory.
Converging Exercise and Nutrition Sciences Like Never Before
Most university programs segregate the study of exercise and nutrition sciences. The goal of UT's M.S.-ENS is to examine the relationship between the two fields as it relates to optimizing athletic performance and/or clinical exercise physiology. The program combines advanced concepts from exercise physiology and strength and conditioning to teach students how nutrition can impact each area. Through numerous hands-on experiences and rigorous classroom study, students gain an unparalleled awareness of the intersection of these sciences.
Learning by Doing
M.S.-ENS students "learn by doing" through performance-based programming, which prepares practitioners to work with a wide variety of athletes. The department's advanced labs and technology help students prepare for the real world. UT's relationships with numerous local athletic teams allow students to put their theories to test. UT faculty and students have also conducted extensive research with companies that are involved in exercise and nutrition/supplementation. These collaborations give students an insider's view of the industry and provide a strong network for post-graduation jobs.
Internationally Recognized
Based on the rigor and innovation of the M.S.-ENS program, the International Society of Sports Nutrition recognized it as the first graduate program in Florida to offer approved coursework for preparation for the CISSN examination.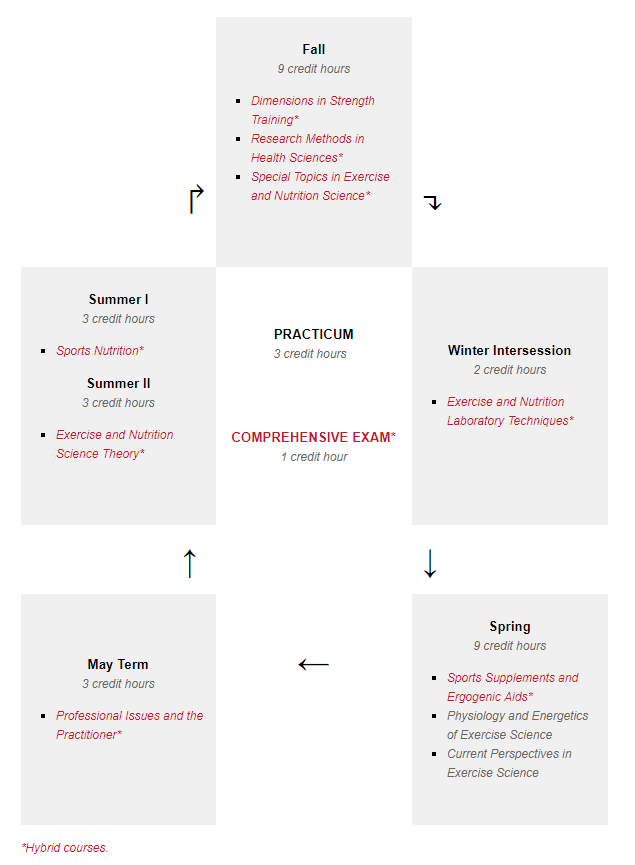 Admission Standards
Admission to the program is competitive and requires a baccalaureate degree in a related field, such as health science or nutrition, from a regionally accredited college or university. International students are eligible to complete this degree program.
General Admission Requirements
All students will be reviewed prior to admission to the program and admitted based on the following criteria:
Completed application.
Official transcripts of all previous college work received directly from each institution.
Two professional reference forms completed by individuals who attest to the applicant's professional background and academic potential.
Résumé.
Personal statement.
Completed a bachelor's degree in a related field.
Consent to a background check, if required for practicum position.
Non-Degree Seeking Students
Students with a related baccalaureate degree may be permitted to take up to two graduate-level courses at the discretion of the program director. Non-degree seeking students are permitted to take classes on a space-available basis, with priority registration going to current degree-seeking students. Those interested must apply to the University as a non-degree seeking student. Being granted permission to take classes as a non-degree seeking student does not assure admission into the M.S.-ENS program. Non-degree seeking students are not eligible for University or federal financial aid. International students are not eligible for non-degree seeking student status.
Application deadline
Students are admitted on a rolling basis for the M.S. in Exercise and Nutrition Science program. Because there are a limited number of seats each semester, students should apply early.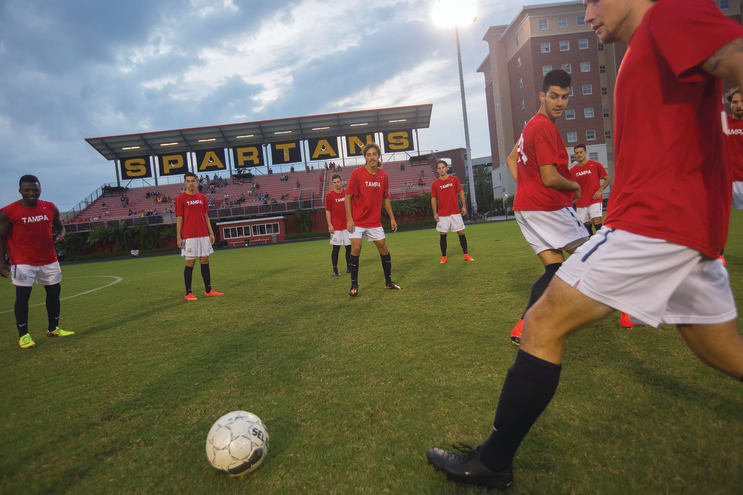 Last updated Oct 2019
About the School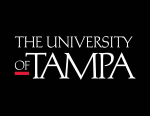 The University of Tampa's Sykes College of Business is a leading private institution focused on the development of tomorrow's global leaders. Our commitment to excellence is reflected in our AACSB acc ... Read More
The University of Tampa's Sykes College of Business is a leading private institution focused on the development of tomorrow's global leaders. Our commitment to excellence is reflected in our AACSB accreditation — a recognition that places us among the top 5 percent of graduate business schools worldwide.
Read less