Read more about this program on the school's website
Program Description
Combat Ageism and Fight for Social Justice
As Americans continue to live longer and healthier lives, it is vital that we find innovative solutions to ensure prosperity and aging. Aging is a dynamic process that fosters new skills and understanding that we can share with our communities. Increasingly, the conversation focuses on creating effective practices and policies to support older adults, combat ageism and promote social justice.
Our interdisciplinary program looks comprehensively at aging - a demographically inevitable process - and prepares students for emerging careers by shifting the conversation surrounding aging populations.
Georgetown University's new master's in Aging & Health goes beyond geriatrics to the study of aging well in today's society. We are training the next generation of leaders in the field of aging. Through multidisciplinary training in theory, economics, policy and the human experience of aging; the Aging & Health program examines how society can construct a healthier understanding of aging and build a more age-integrated society.
The Aging & Health program provides the basic competencies in aging studies offered by faculty interested in aging from mid-life to end of life, ethics and humanities in aging, health care administration, and policy.
It is an 11-month curriculum based on knowledge and skill competencies endorsed by the Association of Aging in Higher Education (AGHE) and the Accreditation in Gerontology Education Council (AGEC).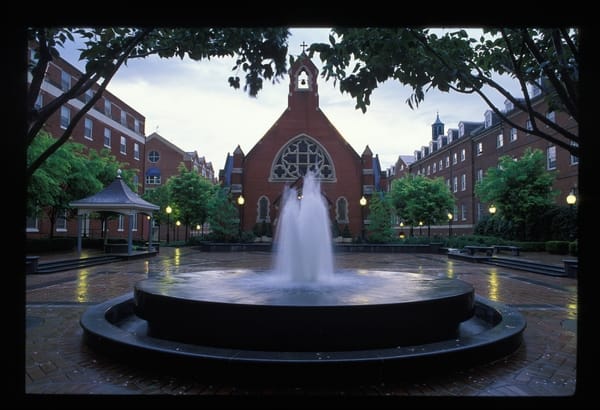 Students will receive
A thorough, scientifically grounded, training in theory, policy and research in gerontology
Hands-on experience through an individualized and supervised field internship (domestic or abroad)
Opportunities to interact with professionals in the field of aging through research experiences and informal mentoring
Who Should Apply?
Aging & Health students come from diverse backgrounds and experiences. What unites them is their commitment to solving the pressing issues associated with an aging population. This degree is open to all backgrounds: recent college graduates in any major who are interested in working with older adults; as well as mid-career students who seek professional advancement or a shift in career track.
The expected timeline for full-time students pursuing the degree is 11 months. Classes are offered in the late afternoon or evening, allowing part-time students to participate fully. Some online and hybrid format courses are available.
Program Requirements
The structure for the Master of Science in Aging & Health program comprises a 3-semester program of 7 core courses and 3-4 electives. A required Capstone/Internship project can be performed over the summer.
Areas of Concentration
The Master of Science in Aging & Health program offers two concentration areas: Health Systems Administration and Healthcare Economics and Policy. These concentration areas can be completed with two to three elective courses in realtion to each. The courses are selected in order to provide students with skills important for various areas of employment in health systems administration, healthcare economics, and health policy.
Experiential Learning
Professional Development/Seminar Series
Students participate in a monthly seminar series focused on hot topics in aging. Learning from working professionals helps students to network, as well as articulate their knowledge and skills relevant to the workplace.
Internship/Capstone Project
Students will register during the summer for a 4-credit core course to reflect this requirement. This class will meet regularly during the summer for students to share ideas and to ensure students are having a worthwhile Internship/Capstone experience. Students must meet regularly with an assigned mentor as well as submit a final written report describing their experience.
Part-time and Online Options
The program is designed to be completed full-time or part-time. To accommodate part-time students, we offer multiple classes on the same day when possible. The course schedule is designed to accommodate students who are working full-time as much as possible. Some courses may include online components.
Last updated Sep 2019
About the School

Georgetown is a major international research university with nine schools, an affiliated hospital and many highly ranked academic programs. Today the university has more than 12,000 undergraduate and ... Read More
Georgetown is a major international research university with nine schools, an affiliated hospital and many highly ranked academic programs. Today the university has more than 12,000 undergraduate and graduate students who take classes at five locations. Georgetown has a large and diverse workforce that employs more than 5,000 faculty and staff members. Georgetown continues to move forward as one of the world's leading universities, building upon its distinctive history, unique values and commitment to justice and the common good.
Read less