Integrated Undergraduate Masters in Osteopathy
Home ›
Master ›
Integrated Undergraduate Masters in Osteopathy
Program Description
Do you want to be in a profession where you get daily job satisfaction from helping others?
Are you interested in understanding how the body works?
Are you enthusiastic and motivated to learn a new discipline?
Do you have a holistic view of the body and health?
Would being an independent practitioner suit your career aspirations?
Do you enjoy working 'hands-on' with people?
If you answer yes to any of the above, then a career in osteopathy might be for you.

A MOst is an undergraduate integrated Masters degree. It enables students with no previous experience to transition to a fully fledged independent practitioner in just 4 years (or 5/6 years of part-time study for Home/EU students).
Students of our Recognised Qualification awards accredited by the General Osteopathic Council (GOsC) are eligible to apply for registration at the point of graduation.
Only people accepted onto the GOsC register are allowed to practice as osteopaths.

Key points:
The London School of Osteopathy is a premier provider of osteopathic training.
Join our students at our historic London campus, a short distance from Tower Bridge.
Small class sizes with excellent staff to student ratios
Become an autonomous primary healthcare practitioner.
Join a growing regulated profession which has very high patient satisfaction.
No need for prior healthcare training – just satisfactory education (school leaving certificate or baccalaureate or equivalent).
Mature students wishing to change or advance their career also welcome.
Direct entry to the Bachelor of Osteopathy (honors) which is a 3.5-year pathway, or the undergraduate integrated Masters of Osteopathy, which is a 4-year pathway.
Learn under the guidance of expert highly qualified tutors.
Participate in patient care at the LSO's thriving teaching clinic, where students are immersed in osteopathy, and gain 'hands-on' practical experience right from the start of the course.
The course is accredited by the General Osteopathic Council.
Subjects covered include the core disciplines of anatomy, physiology, pathology & clinical medicine. Other areas such as sociology, psychology, pharmacology, nutrition, and research support the core subjects and are woven together in the tapestry of osteopathic principles and practice.
Students learn not just theory and practice, but also self-awareness, interpersonal communication, and how to engage in life-long learning. Ethics, integrity, and professionalism are also key to successful progression.
Also addressed are essential business skills which have enabled graduates to innovate and take osteopathy to countries all over the world.

Courses start in September, and class-based teaching finishes in May/June. The clinic is open all year round. Students are required to undertake some clinic activities and a workshop over the summer period.
There are holiday periods at Christmas, Easter and in the summer.
The part-time course classes are delivered over 18 alternate weekends. Clinic attendance is flexible but needs to be spread out over the year.


Course Content

Level 4 (year 1 F/T)
Osteopathic studies, including theory, philosophy, concepts & principles, and practical skills such as case history taking, palpation (a refined sense of touch), observation, joint movement and soft-tissue techniques. Contact teaching time is far in excess of the University standard, which is essential for learning practical skills.
Participation in the outpatient clinic is mandatory even at level 4.
Your osteopathic studies are underpinned by:
The detailed study of anatomy and physiology of the entire body, inside and out.
Sociology of health and illness.

Level 5 (year 2 F/T)
The osteopathy classes continue to build on the skills learned at level 4, and progress to integrating the knowledge acquired in the other level, 5 classes. Examples of techniques practiced are articulation, muscle energy techniques, functional and indirect approaches, and high-velocity thrust techniques.
In the clinic, students participate in an increasing range of patient examinations and treatments.
Supporting studies at this level are:
A broad range of pathology, including theory, symptoms, signs, and how to assess using standard medical examination procedures.
Some adjunctive studies such as pharmacology and imaging.

Level 6 (year 3 F/T)
The osteopathy classes build on level 5 and continue to feature significant amounts of practical work alongside theoretical constructs. Skills are applied to a wide range of scenarios, and clinical reasoning and hypothesis generation are expanded.
In the clinic, students become 'senior students', responsible for conducting and evaluating patient care.
Supporting studies at this level are:
Differential diagnosis, with input from specialists in related fields (such as neurology, rheumatology, dermatology, mental health, nutrition)
Research studies culminating in writing a research proposal on a topic of your choice.

Level 7 (year 4 F/T)
Osteopathy classes consolidate previous learning and find expression in autonomous clinical practice. The amount of support needed from Clinic Tutors decreases and students play a role in helping junior students develop. All of this is aimed at ensuring students are ready for their role as an independent health care professional at the point of graduation.
LSO osteopaths graduate as 'general practitioners', with basic skills in specialist areas which they may choose to go on and develop further in their future careers. These areas include pediatrics, obstetrics, geriatrics, sports injuries and rehabilitation, cranial, visceral and classical approaches.
Supporting studies at this level are:
Professional practice including regulation, ethics, and medico-legal considerations
Business studies
Research studies culminating in writing a dissertation on a topic of your choice.

Personal and professional development.
Throughout the course, you will be developing as a learner, as a practitioner, and as a person. Underpinning the academic learning is personal and professional skills, such as communication, problem-solving, analysis, critical reflection, self-awareness, responsibility, autonomy and leadership.


Employability
Osteopathy is almost unique amongst healthcare professions in that graduates are enabled to begin working independently at the point of graduation, and most start their own practices. This is different from, let's say, physiotherapy where graduates usually join the NHS; or most sports therapy courses which have very little clinical exposure. Osteopathy is both an academic and vocational discipline.


Further career options
There are many facets of osteopathy that you may choose to develop as your career progresses. Examples include specializing in working with children or the elderly, in sports and rehabilitation, or in teaching or research.


Application
As osteopathy is both a science and an art, applicants are encouraged from a range of backgrounds. A level requirements are to reach a UCAS tariff of 104 (eg BCC). At least one of the A levels should be a science.
Tariff calculator – 2018 entry
However, if you left school without these but have undertaken other studies since, you may still be eligible. The important thing is that you can demonstrate a capacity to learn and have the motivation to become an osteopath. A significant proportion of our students already hold a degree but have come to the realization that osteopathy can offer them a meaningful and worthwhile career.
Working as an osteopath requires integrity and maturity. The application form helps you to demonstrate if you have sufficient personal skill development to undertake this demanding (and rewarding) course.
Applying for Full-time or Part-time MOst course


Fees
Fees are set by the Validating University.
For 2018-19, fees for an international student is £10,500 per annum. The fee for a Home/EU student will be £9,250 per annum*, which is reduced for part-time study according to the number of credits you study in each year. The total fee is the same in the end whether you study part-time or full-time. As the MOst has more credits the total fee over 4 years is approximately 12.5% more than the BOst at 3.5 years.
All students will receive study aids or a cash bursary to the value of £400 per year which takes the equivalent course fee to £8,850 (pro-rata for part-time students / single semester final year BOst).
*a small increase linked to inflation may be added each subsequent year of your studies.
Last updated Mar 2018
About the School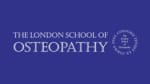 The LSO has a well-deserved reputation as a leading provider of osteopathic education in the UK, with flexible modes of study and levels of award. The courses are longer than a standard 3-year Univer ... Read More
The LSO has a well-deserved reputation as a leading provider of osteopathic education in the UK, with flexible modes of study and levels of award. The courses are longer than a standard 3-year University degree and include substantial clinical teaching in addition to class-based teaching. This enables graduates to be ready to take on a professional work role at the point of graduation.
Read less