FH Bachelor's Degree Nursing
Home ›
BSc ›
FH Bachelor's Degree Nursing
Program Description
Occupation and perspectives
What does your job as a nurse look like?
As a certified health and nurse, you look after and care for sick and dependent people on your own responsibility. With care, you observe and monitor the health of your patients, residents or clients and support them in the activities of daily life. Your work is focused on those areas where the people in your care need help and support to restore their health. At the same time, with your nursing activities you prevent further illnesses of your patients and they promote the health of people of all ages.
In emergency situations, you can set up life-saving emergency measures such as cardiac massage and artificial respiration, defibrillation and the supply of oxygen. Following a doctor's order, you administer your medication, infusions or injections on your own responsibility to your patients, residents or clients. They take blood, put on gastric tubes, insert catheters, change the dialysis solutions, administer whole blood, remove drainage, sutures and wound closure clips, apply bandages and bandages and operate medical-technical monitoring equipment.
Your job prospects are diverse and promising. Her classic fields of work include hospitals, health centers, specialist medical practices, outpatient and social services, nursing homes, retirement homes. There, you will demonstrate your nursing and scientific expertise in working with other (health and social) careers in the coordination and execution of the treatment and care process. Alternatively, you can work in the exciting areas of health promotion and health counseling or seek a scientific career in research.
curriculum
What awaits you during your studies?
Based on the principle "from the simple to the complex" prepares you your practice-oriented and science-based study in stages on a professional and qualified professional practice and concludes with the professional qualification in the senior service for health and nursing.
In the individual courses, you will acquire theoretical skills and competencies in the health and nursing of people of all ages, which you also train, consolidate, and deepen in practice at the study site. So you are fully prepared for your internships, which make up about half of your studies.
To prepare you for your subsequent work in a multiprofessional and interdisciplinary team, you will attend selected courses with members of other professional groups (eg physiotherapists, ergotherapists, midwives, speech therapists). During your studies, you will learn how important it is to work actively with other health professionals to ensure optimal care, care and treatment for those affected.
In order to substantiate your education scientifically, you will write two bachelor theses during your studies. In doing so, it is important to systematically answer a question from the field that is particularly interesting for you with the help of relevant specialist literature.
The program complies with Directive 2005/36 / EC of the European Parliament and of the Council, as amended, on the recognition of professional qualifications in health and nursing.
Our cooperation partners
The study is based on the curriculum developed jointly by all locations and prepares you for the fields of health and nursing in accordance with international standards, practical and scientifically founded.
The offer of the FH-Bachelor-Program Health and Nursing at the locations Kufstein, Lienz, Reutte, Schwaz and Zams is done in close cooperation with
Municipal Association District Hospital Kufstein
Municipal Association District Hospital Lienz
Municipal Association District Hospital Reutte
District Hospital Schwaz BetriebsgesmbH
Hospital St. Vinzenz Betriebs GmbH
With the Private University of Health Sciences, Medical Informatics and Technology (UMIT) we have succeeded in attracting one of the leading educational institutions in the healthcare sector with a focus on nursing science as a partner for our teaching and research.
Work Experience
What awaits you in the internship?
The special feature of your studies is the high practical part of 92.5 ECTS or about 50% of your education. Beginning with the second semester, you will complete your internships at external internship positions such as hospitals, health centers, specialized medical practices, outpatient and social services, old people's care and residential homes. There, you deepen the acquired knowledge and your abilities directly to the patients, residents, clients and their relatives in order to apply it scientifically founded until the end of your studies.Duration and scope of your internships at external internships:
2nd semester / 13 ECTS / 325 hours
3rd semester / 12 ECTS / 300 hours
4th semester / 13.5 ECTS / 337.5 hours
5th semester / 23 ECTS / 575 hours
6th semester / 16.5 ECTS / 412.5 hours
Take advantage of the opportunity to complete an internship abroad, for example in the course of the Erasmus program.
Application and admission
target group
What interests and competencies should you bring?
As a health and nursing graduate, you work in a demanding, versatile health profession, which spans the range between traditional care and nursing activities of people of all ages. You bring with you strong socio-emotional skills, mental stability, empathy, responsibility and teamwork. In addition, your interest in medical, nursing and scientific issues is as much in demand as your willingness to constantly question and direct your actions and actions.
entry requirements
Which prerequisites do you have to present?
To study in the FH Bachelor's Degree Program in Nursing and Nursing, you have to meet one of the following requirements:
General University Entrance Qualification
Matura of a general or vocational secondary school
Berufsreifeprüfung in the subjects German, Mathematics, Living Foreign Language and Department
Equivalent, foreign certificate
University entrance exam
In the subjects
German essay
Biology (or biology and environmental science)
English 2
2 subjects of your choice
University entrance examinations are offered at universities such as the Medical University of Innsbruck and the Leopold-Franzens-Universität Innsbruck and at selected universities of applied sciences.
Individual subjects and examinations can also be completed at recognized educational institutions (eg bfi Innsbruck).
Relevant professional qualifications with additional exams
Selected occupational groups such as
qualified medical-technical specialists,
certified medical technical assistants,
Nursing assistants,
Care assistants,
Healing masseuses
dental assistants or
Dental technicians
or graduates of
Specialized schools for social professions as well
Technical schools for business professions
take additional examinations, which are based on the compulsory subjects of the university entrance examination.
Application documents
What documents do you need for the application?
For the health and nursing program, applications are only possible for one location.
Your complete application includes the following documents:
Start 04.03.2019: Registration form incl. Pasted on photo (Please complete this completely and sign it on the back.)
Start 30.09.2019: Registration form incl. Glued on photo (Please complete this completely and sign it on the back.)
Tabular CV, signed
Birth certificate and proof of citizenship, if necessary marriage certificate (one copy each)
Diploma certificate (copy), which entitles to study ( If the training is still ongoing, copies of diplomas must be enclosed for interim qualifications, eg semester certificate, partial examination certificate, confirmation of the school / institution)
As applicants with non-German mother tongue and non-Austrian Matura please note the following special features:
Proof German level B2
All documents in German language (documents of other languages in certified translation)
Your complete application (please no original documents and no application folders) please send to the Study Service Center Care of the selected location.
Incomplete applications can not be considered. We ask for your understanding!
vaccinations
Your protection and the protection of your patients and clients are important to us.
Before beginning your studies, you will be vaccinated for the following infectious diseases:
Measles, mumps, rubella (MMR) Up to the age of 45, these vaccinations are carried out free of charge in the district authorities, in the health department of the city of Innsbruck as well as in the state sanitary administration.
Varicella (V / C)
Hepatitis B
Seasonal influenza in special sensitive areas
health aptitude
The prerequisite for admission to the FH Bachelor's degree program in Nursing and Nursing is the occupation-specific and health-related suitability required for practicing the profession. Therefore, you should bring the following documents with you if you have received a study place:
Medical confirmation of fitness for work (after admission)
Vaccination for the infectious diseases Measles, mumps, rubella (MMR), varicella (V / C), hepatitis B
Criminal records certificate proving the integrity (after admission)
Proof of a 16-hour first aid course including practical exercises within the last year (after admission). For students without this proof fh gesundheit offers a preparatory course in the form of a weekend block seminar in the first semester.
certified copy of the diploma entitling to study
Last updated Mar 2020
About the School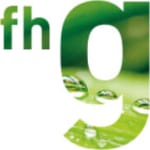 Die fh gesundheit schafft und vermittelt Wissen im Gesundheitsbereich auf Hochschulniveau. Dabei gelingt es der fh gesundheit, den Versorgungsauftrag für die Tiroler Gesundheits- und Sozialeinrichtung ... Read More
Die fh gesundheit schafft und vermittelt Wissen im Gesundheitsbereich auf Hochschulniveau. Dabei gelingt es der fh gesundheit, den Versorgungsauftrag für die Tiroler Gesundheits- und Sozialeinrichtungen zu erfüllen und mit der inhaltlichen und akademischen Weiterentwicklung im Berufsfeld sinnvoll zu verknüpfen.
Read less