Doctorate of Physiotherapy (Pre-registration)
Home ›
PhD ›
Doctorate of Physiotherapy (Pre-registration)
Read more about this program on the school's website
Program Description
The Doctor of Physiotherapy (Pre-registration) (DPT) is a full-time programme delivered using innovative teaching methods to assist and contextualise learning. This programme leads to qualification as a physiotherapist, eligible to apply for HCPC registration as a practising physiotherapist. Modules are delivered by experienced tutors, researchers and invited academic and clinical lecturers who are specialists in their area of expertise.
Our close links with clinical/practice specialists allow our students access to the most up-to-date clinical material, research and professional expertise within the university and practice settings.
The DPT is practice and research led and the programme is designed to produce graduates who are equipped to meet the current and future needs and challenges of health & social care practice and research. The physiotherapy department has academic staff who are recognised experts in their areas of practice.
What you will study
The overall aim of this programme is to develop analytical, evaluative, creative and skilled Physiotherapists with an entrepreneurial mindset, who are responsive to professional, social and cultural change. Our doctoral graduates will be confident, transformational, responsible and empathetic practitioners, leaders and global citizens able to implement evidenced-based practices within the public and private services, effectively evolving and influencing innovative local, national or global areas of practice and research.
Students undertake over 1000 hours of clinical education in a range of practice setting, which includes an elective placement. Doctoral level modules will involve personal and professional development in the context of physiotherapy practice and research. Students will have the opportunity to conduct two innovative research projects.
Applicants to the programme will have attained a GPA greater than or equal to 3, normally in a science subject related to physiotherapy. The undergraduate degree must have contained a substantial amount of human physiology and experience of the process of research is essential.
Applicants should have an understanding of the role of physiotherapy practice and research within the current health and wellbeing agenda. Relevant visits to clinical locations, voluntary work or part-time employment in an area where the impact of disability is experienced are desirable, but not essential. Students have to clearly articulate their motivations for applying to the DPT programme.
Entry requirements
Typical entry requirements
Applicants will normally have a first class or upper second Honours degree in a science discipline related to physiotherapy. Areas such as physiology, human biology, biochemistry, sports science/medicine are exemplars. The Honours degree must have contained a substantial element of human physiology within its programme of study.
Experience of the process of research is essential. Students have to clearly articulate their motivations for applying to the DPT programme.
Additional information
Other academic and vocational qualifications
Each application to GCU is considered on an individual basis. If you do not have the typical academic entry qualifications, but can demonstrate relevant work experience and/or credits from recognised professional bodies, you may be eligible to enter this course via the University's Recognition of Prior Learning scheme.
International pathways
If you do not meet the English language requirements, you may be eligible for the English for University Study programme.
English language
Academic IELTS score of 7.0 (or equivalent) with no element below 6.5.
Additional requirements
It should be noted that the ability to meet the above criteria does not guarantee a place on the Programme. Prospective students complete the University's postgraduate application form which goes to central admissions. Central admissions screen applications on the basis of the admission criteria.
Applications are then forwarded to the admissions team for the Doctor of Physiotherapy (Pre-registration) programme. All applications to the programme are scrutinised by the admissions team. Shortlisting is based on the graduates' educational qualifications, academic references and personal statements.
Fees and funding
The tuition fees you pay are mostly determined by your fee status. What is my student fee status?
Tuition fees 2018/19
Home: £5500
RUK: £5500
EU: £5500
International: £12600
If you commence your studies in September 2018 or January 2019, these are the annual or module fees that apply to the duration of your course; however, fees are subject to change. For full details on how fees may change read our fees and refund policy.
Additional costs
In addition to course tuition fees, you may encounter additional costs during your time at University.
Scholarships
We provide high-quality education for a fair price; as the University for the Common Good, we are committed to offering accessible higher education for talented students by keeping our tuition fees low and providing a generous scholarship package of over £2.5 million per year.
If you have any questions or enquiries regarding scholarships available for 2018/19, please feel free to contact the student enquiries team.
Equality and Diversity
The School of Health and Life Sciences, in conformity with Glasgow Caledonian University's Dignity at Work and Studies Policy, is committed to promoting quality, diversity and an inclusive and supportive environment free from discrimination and discriminatory practices for its students and staff.
It strives to ensure that people are treated equally regardless of their sex, marital status, gender reassignment, race, colour, ethnic or national origin, economic background, nationality, disability, religion, sexual orientation, age or other inappropriate distinction.
The School endeavours to ensure that no applicant for study or student is disadvantaged or discriminated against unlawfully and that all are treated on the basis of their relevant merits and abilities.
The University's Code of Practice in respect of students with disabilities follows a Social Model of Disability. Applications from candidates with disabilities or specific learning difficulties are assessed using the same criteria that applied to all prospective students View our admissions policy.
Prospective students with disabilities are encouraged to declare their disability on their application form in order that discussion regarding requirements can be initiated and information concerning arrangements available at the University can be provided.
The School considers fully whether reasonable adjustments can be made for fitness to practice criteria and is committed to making reasonable adjustments to the provision of services and curricula which facilitate equal opportunities for disabled students as appropriate.
The department adheres to the CSP guidance on welcoming and supporting disabled students (CSP, 2010) and the principles of this guidance are utilised in the process of assessing individual cases. All students will need to be able to discharge their duties without compromising their own safety or others safety, under Health and Safety Legislation.
The University Disability Support Team offers students an individually tailored package of support that varies according to the particular learning and teaching needs that are associated with specific student needs.
Assessment and identification of a student's learning needs will be the responsibility of the central Disability Support Team in liaison with the Programme Admissions Coordinator, Disability Coordinator and Programme Leader.
To be considered EU students would require more than the basic university entry set in their own country. Proficiency in English is gauged by a score greater than 600 in the written T.O.E.F.L. or 7 in the I.E.L.T.S.
International student start dates
For new international students, orientation events start on 14 September 2018. This extra time is specifically designed to assist new international students in settling into the UK and GCU prior to the start of general student induction and teaching.
There will be a whole host of fun and informative activities taking place during this period, including campus and city tours, as well as welcome events where you can meet other international students.
Last updated Feb 2020
About the School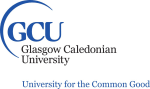 The School of Health and Life Sciences, one of three academic schools in GCU, brings together the departments of Life Sciences, Psychology, Social Work and Allied Health Sciences and Nursing and Commu ... Read More
The School of Health and Life Sciences, one of three academic schools in GCU, brings together the departments of Life Sciences, Psychology, Social Work and Allied Health Sciences and Nursing and Community Health. Working in partnership with our staff, students and external stakeholders, the School of Health and Life Sciences has created a unifying vision designed to meet the 2020 University Strategy, embedding excellence, engagement and energy into every aspect of school life.
Read less