Doctorate in Physical Therapy
Home ›
PhD ›
Doctorate in Physical Therapy
Program Description
The Physical Therapy Program at Mercy College is committed to providing a unique opportunity for students with diverse backgrounds and social situations to pursue a doctoral degree in physical therapy. The Program is delivered in a weekend format and provides a setting for the motivated, self-directed student to utilize critical thinking and problem solving to incorporate theoretical knowledge into a variety of clinical and research applications.
Physical Therapists (PTs) are healthcare professionals who diagnose and treat people of all ages with medical problems or health-related conditions that limit their ability to perform functional activities in their daily lives. PTs also help to prevent conditions associated with loss of mobility through fitness and wellness programs designed to promote healthy and active lifestyles. PTs examine individuals and develop treatment plans utilizing techniques that promote the ability to move, reduce pain, restore function, and prevent disability. They provide care in a variety of settings, including, hospitals, clinics, schools, and sports facilities.
Mercy College's DPT program will prepare you to master entry-level proficiencies of a physical therapist promoting best practice through evidence-based decisions.
Al Roker's Road to Recovery after Knee Replacement- Thanks to Physical Therapy from a Mercy College Graduate
Today's Al Roker is back to work, not even two weeks after having knee replacement surgery. With a rigorous course of physical therapy, from Mercy College alumni, Billy Campbell, Al was able to get back on his feet sooner than expected. Since Roker's first knee replacement 15 years ago, medical science and the replacement surgery has improved radically. Dr. Campbell graduated from Mercy College in 2012 with a clinical doctorate in Physical Therapy and continues to give back to the college by participating in the DPT program's Case Study courses.
Physical Therapy Fast Facts
Dual degree 3 + 3.5 BS/DPT program
Full-time, weekend curriculum format
Course work may be completed in 10 trimesters (3 years, 4 months)
Small cohort/class size (30 students) giving a personalized educational experience
Dedicated faculty comprised of physical therapists with various specializations who still practice
Individual faculty advisor for each student
The weekend format allows the program to utilize experienced expert physical therapists from the region to assist with lab instruction and lecture in their areas of expertise
Clinical internship opportunities available at over 200 facilities in the tri-state metropolitan area
High employment rates
Program Outcomes
The graduation rate for 2017 is 76% and 2018 is 88% (this indicates students graduating on-time only and not those that graduated at a later date)
The overall average NPTE license pass rate for 2016 - 2017 is 100%, 2017-2018 is 96%.
The employment rate for 2018 is 100%
Program Learning Outcomes
At the end of this program, students should be able to:
Synthesize knowledge from the sciences as a foundation for physical therapy practice
Develop effective prevention, health promotion, wellness and fitness programs
Effectively utilize the elements of the patient-client management screening and examination to effectively formulate a plan of care or referral in clients of all ages across settings
Effectively utilize the elements of patient-client management evaluation, diagnosis, and prognosis to optimize outcomes in clients of all ages across settings
Effectively implement and manage a plan of care including appropriate evidence-based interventions taking into account the physical, cognitive and psychological impairments and disabilities, and available resources to optimize outcomes in clients of all ages across settings
Engage in a dynamic process of scientific inquiry to enhance the practice of physical therapy within the changing health care environment
Integrate professional ethics, values, and responsibilities in the practice of physical therapy
Advocate for the profession and health care needs of a diverse society
Communicate effectively with all members of the healthcare stakeholders (including inter-professional team members, patients/clients, family members, caregivers, consumers, and payers)
Effectively manage practice including finance, regulatory policies, legal requirements, and quality indicators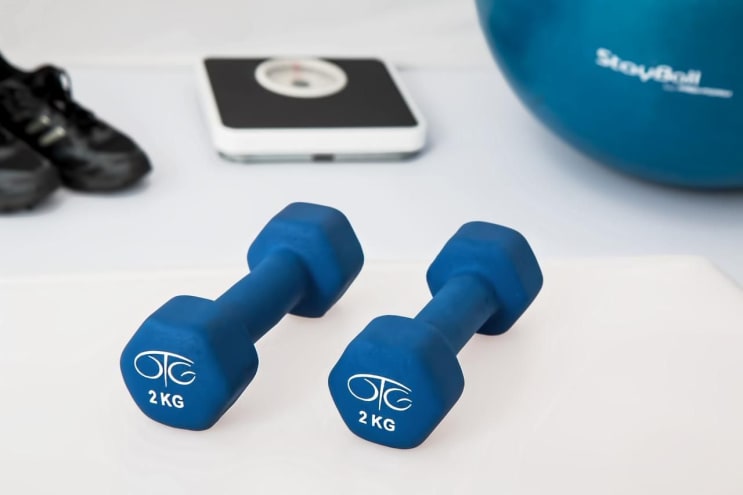 stevepb / Pixabay
Degree Requirements
Students are required to complete a minimum of 90 credits to be considered for acceptance. These credits must include the 60 credits of required general education courses, a minor concentration (15 credits of upper-level coursework), and the prerequisites for Physical Therapy.
Students who have successfully completed at least seven prerequisite courses listed below with a minimum prerequisite and cumulative undergraduate GPA of 3.0 are eligible to apply to the program. All prerequisite courses must be successfully completed prior to entry into the Physical Therapy Program. No more than one prerequisite science courses can be taken during the summer before entering the program.
Volunteer or work-related experience in physical therapy is required. A maximum of thirty students will be accepted into each class.
Please note that no more than 75 credits can be accepted from a two-year college. Students will foreign credentials and whose first language is not English are required to complete six credits of college-level English composition to satisfy the dual degree requirements and complete the TOEFL (as per College policy). Those who already hold a B.A./B.S. degree are only required to complete the prerequisite courses and the Physical Therapy curriculum. After successful completion of the first year of the program, students are able to apply for a Bachelor of Science in Health Science degree. After successful completion of the final program coursework, students will be awarded a Doctor of Physical Therapy degree.
Clinical Simulation Lab
The School of Health and Natural Sciences Clinical Simulation Lab prepares students for their future as health care professionals. The 12,000 square-foot space consists of several specialized labs to simulate different disciplines within a health care facility. The students can work as a team while practicing patient assessment, critical thinking, communication and interventions based on specific patient scenarios.
Career Opportunities
Career opportunities for graduates of the Doctor of Physical Therapy at Mercy College include working in private outpatient clinics, acute care and rehabilitation hospitals, skilled nursing facilities, school systems, home care, health and wellness facilities, industry and research centers and private practice. Graduates of Mercy College are currently; in supervisory positions, owners of private practices and academic faculty.
Last updated Dec 2019
About the School
Mercy offers more than 90 undergraduate and graduate degree and certificate programs within five schools: Business, Education, Health and Natural Sciences, Liberal Arts and Social and Behavioral Scien ... Read More
Mercy offers more than 90 undergraduate and graduate degree and certificate programs within five schools: Business, Education, Health and Natural Sciences, Liberal Arts and Social and Behavioral Sciences. Mercy College challenges its faculty and staff to make higher education work for anyone hungry enough to earn a better place in life. With campuses in Dobbs Ferry, Bronx, Manhattan and Yorktown Heights, the vibrancy of the College culture is sustained by a diverse student body from around the region.
Read less