Program Description
3 TOP UNIVERSITIES = 1 EUROPEAN DOCTORATE
All students will have in addition to ABMS Switzerland Doctorate a Joint Doctorate with University of Dąbrowa Górnicza (WSB) and Taras Shevchenko National University (KNU). ABMS is certified by EFMD EOCCS, the Swiss National Quality for Education (EduQua) and ASIC UK. WSB Is a European state-recognized university and KNU is a European public University founded 200 years ago and ranked among top 500 universities in the world.
3 Top European Universities = Best Virtual/Online Program = 1 Top European Doctorate SWITZERLAND + EU + TOP RANKED 500
Advance Your Expertise at ABMS Connect with learners and leaders just like you in our online doctoral programs. You will go as far as your mind will take you as a doctoral student at ABMS. For Academic Researchers and Educators The Doctorate of Nutrition (DBA) signifies the highest level of achievement in any academic discipline.
It is a part of the job of a nutritionist that he or she has to carry out the promotion of healthier eating habits. It is counted in one of the types of preventive medicine. It is a fact that people which show a positive attitude towards the adoption of healthy eating habits tend to be more active and live longer and active lives. The trend related with the spread of fast food restaurants is spreading rapidly in the world. People prefer the spicy delights of restaurants over home-cooked meals.
This has given rise to many prominent health-related issues and the need for properly trained nutritionists is arising more strongly than ever. Therefore, those individuals who are interested in pursuing their careers as nutritionists can get their Doctorate in Nutrition very easily from online sources. The fact of the matter is that majority of this world`s population is facing health-related problems because of wrong eating habits. People of modern era are more bulky, less active and strong in comparison to the people of past.
These kinds of developments have played a prominent role in the occurrence of many dangerous health problems like diabetes, cardiac anomalies and obesity, etc. The prevailing conditions strongly suggest that there is a prominent need for emphasis on the food that is being consumed by people and the nutritional value it possesses as this is something that directly influences the health-related aspects of people.
There is a considerable increase in many diseases that arise only due to the lack of proper nutrition and this has forced people to gain knowledge about the foods and their nutritive value and this has led to the creation of many job opportunities for those who hold Doctorate in Nutrition. There is an abundance of online colleges that are offering online educational courses related with nutrition, but ABMS Open University can be considered as one of the best.
At ABMS we don't just consider about the Nutrition, our DBA in Nutrition is a mix between management and Nutrition to give you another experience about how to be a real leader in the food and Nutrition business. It can be stated with confidence that Doctorial in Nutrition will provide you not only a great career path, but also you will have the satisfaction that you are helping people by improving their health. You will make people to live active, long and wholesome life.
Nutrition management is all about carrying out proper management of health and dealing with food systems like management of culinary arts management, etc. it is a great field and if you are backed by strong educational qualification like a Doctorate in nutrition, then there are many career-related benefits that can be enjoyed. Lastly, the ABMS Open University is ideal for students who want to earn a Doctorate in nutrition. In our doctorate programs, you will:
Develop and practice innovative research methods.
Earn the highest quality of education.
Achieve the expertise to publish in peer-reviewed journals.
Become a successful doctoral researcher and educator.
The Doctorate will take your leadership to the next level. In our doctoral programs, you will:
Study and apply innovative research methods.
Combine applied research and professional practice.
Prepare to make an impact in policy and practice.
Learn strategies to facilitate more effective, adaptable organizations and create positive change.
Become a more innovative leader in your field.
Study Language: this study program taught entirely in English. We have 4 intakes per year: January, April, July, and October
Modules:
Nutrition - Food Service Management
Global Management
Strategic Management and Leadership
Project Management
Strategic Information System Analyses
Accounting and Finance
Research Methods
Electronic Research Methods
Dynamic Websites
Admission Requirements:
Duration: one Academic year + Thesis (thesis takes from 1 - 5 years)
Diploma: DBA in Nutrition
Age: Minimum age 25 years
Previous study: Master or equivalent OR 7 years Management Experience + a Bachelor or equivalent
English level: IELTS or equivalent (Only for students from non-English speaking countries or students who did not study at English speaking school)
Study Method: Online
Fee: 3050 Euro per Semester
European Qualifications Framework: this program is equivalent to EQF Level 8 (doctoral level)
Note: Study fee does not include application and reservation fee (to guarantee you a study place) of 240 Euro (onetime payment and non-refundable).
Last updated Feb 2018
About the School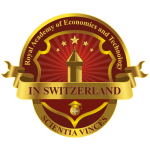 We offer a range of online study programs starting from Associate Bachelor Degree up to Doctorate Degree, including Masters and Bachelors study programs, all our Studies can be done in ONE academic ye ... Read More
We offer a range of online study programs starting from Associate Bachelor Degree up to Doctorate Degree, including Masters and Bachelors study programs, all our Studies can be done in ONE academic year part time (Friday to Sunday).
Read less