Doctor of Philosophy in Nursing
Program Description
The Ph.D. program prepares graduates who will provide leadership in the generation, integration, and implementation of knowledge aimed at improving health and healthcare. Our graduates have expanded spheres of influence in academic institutions, practice settings, and policy arenas.
Students join a community of scholars where supervisors are committed to supporting educational programs that meet students' interests and growth in scholarly engagement with the nursing discipline. All doctoral students must successfully complete a comprehensive examination, an oral candidacy examine, and a research dissertation meeting the Faculty of Graduate and Postdoctoral Studies requirements.
Program applicants are admitted based on outstanding achievement in their master's program; evidence of leadership potential for research and scholarship; self-direction; and goals that fit with program resources. Canadian students must hold practicing nurse registration in BC or another province. International students must meet general eligibility criteria for nurse registration in BC.
Transfer from the M.S.N. to the Ph.D. program occurs based on Faculty of Graduate and Postdoctoral Studies regulations.
What makes the program unique?
This exciting program prepares researchers and leaders to advance research knowledge and the dissemination and application of findings to nursing and healthcare. Students join research supervisors in a community of scholars (other students and faculty members) to develop a program that takes them to new levels of knowledge and skill with career-relevant competencies. In addition to core courses, students are encouraged to gain advanced expertise in research methods and other skills through rich course offerings, seminars, colloquia, conferences and independent studies available at UBC. Interdisciplinary collaboration is promoted.
Quick Facts
Degree: Doctor of Philosophy
Subject: Health and Medicine
Mode of delivery: On campus
Registration options: Full-time
Specialization: Nursing
Program Components: Dissertation
Faculty: Faculty of Applied Science
School: School of Nursing
Why the UBC Ph.D. in nursing?
Prepare for leadership roles within academic institutions, practice settings, and policy arenas.
Graduate with a portfolio that showcases your competencies and skills.
Network with eminent scholars at seminars and conferences.
Gain opportunities to access independent studies, practicums, and research and teaching opportunities.
Meet and learn from leaders in nursing practice, research, and policy.
Research Supervisors
This list shows faculty members with full supervisory privileges who are affiliated with this program. It is not a comprehensive list of all potential supervisors as faculty from other programs or faculty members without full supervisory privileges can request approvals to supervise graduate students in this program.
Baumbusch, Jennifer (long-term residential care, family caregiving, Intellectual Disability, nursing care of older adults).
Boschma, Geertje (History of nursing and healthcare, with special emphasis on mental health and mental health nursing).
Brown, Helen Jean (Maternal-infant and women).
Browne, Annette (Health inequalities, indigenous peoples, women's health, cultural safety, primary health care interventions to improve health outcomes, marginalized populations, health policy).
Bungay, Victoria (sexuality, sex work, harm reduction, drug use, intersectionality, ethnography, communication technologies, community based research, Health inequities affecting men and women working in the commercial sex industry and people who are street-involved, leadership, public health nursing, mental health, sexual health, HIV, and harm reduction programming).
Campbell, Suzanne (simulation nursing education, interprofessional health professional education, health communication, lactation support, leadership in nursing).
Currie, Leanne (Informatics).
Dahinten, Susan (Social determinants and processes of child development, identification, intervention and the prevention of developmental problems).
Garrett, Bernard Mark (Educational use of social networking, visual and augmented reality, e-learning to support clinical education).
Hall, Wendy Anne (transition to parenting and the related areas of infant sleep and breastfeeding; effects of infant behavioral sleep problems on infants and their parents and developing interventions to assist parents to manage those sleep problems).
Lynam, Mary Judith (Culture, gender and health research).
MacPhee, Maura (professional development, higher education, patient safety, systems analysis, leadership and management, pediatrics).
McPherson, Gladys (addressing health equity within one First Nations community).
Oliffe, John (Suicide prevention, depression, smoking, mental health and illness, men's health, prostate cancer, masculinity, fathers, incarceration, support groups).
Phinney, Alison (Capacities of older people for successfully coping with the functional consequences of aging and disease).
Rodney, Patricia (Healthcare ethics; Nursing ethics; Nursing workplaces; Healthcare equity; Ethics and policy; Moral distress and moral climate).
Saewyc, Elizabeth (Homeless or street-involved youth, sexual minority youth, sexual exploitation of youth, discrimination, trauma, and resilience., Youth health issues, stigma, violence, trauma, adolescent health, protective factors, sexual minority, homeless, immigrant, indigenous).
Thorne, Sally (cancer care, chronic illness).
Varcoe, Colleen (How the inequities of ethnicity, class, place, and ability are central to violence against women, enhancing practice and policy in the context of violence and inequity).
Wong, Sabrina (Primary Health Care, Primary Care, vulnerable populations, marginalized groups, ethnocultural, patient experiences, quality of care, Organization and delivery of health care, informing practice and system-level interventions that seek to decrease health inequalities among Canadian residents, including people who face multiple disadvantages in accessing and using the health care system such as those who have language barriers and live in poverty).
Recent Doctoral Citations
Dr. Wellam Felix Yu Ko
"Dr. Yu Ko explored the connections between masculinity and radical prostatectomy in the context of men returning to work after being treated for prostate cancer. Findings advance understandings about the processes used by men to secure a graduated return to work post radical prostatectomy and guide the design of gender-sensitive interventions." (November 2018)
Dr. Lynn Corinne Musto
"Dr. Musto explored how Healthcare Professionals (HCPs) acted as moral agents in acute care mental health settings. Her findings highlight the joint responsibility between HCPs and healthcare organizations in providing ethical care by creating relational spaces to explore the impact of policies and practices on people struggling with mental illness." (November 2018)
Dr. Ingrid Emilia Handlovsky
"Dr. Handlovsky has shown how age, experience, capacity, as well as historical and ongoing discrimination influence the health and illness practices of middle-aged and older gay men. Findings show that to address the health inequities faced by gay men, health promoting efforts must be developed with recognition of men's strengths and capacities amidst discrimination." (May 2018)
Dr. Jennifer Marie Lior Stephens
"Dr. Stephens explored the ways in which adult haematology oncology patients experience a complex and changing identity as part of their cancer journey. This qualitative study authenticated the need for healthcare professionals to support patients as they undergo transitions that are both psychological and physiological." (May 2018)
Dr. Sarah Jane Liva
"Dr. Liva developed a theory explaining how women make decisions around physical activity after giving birth. Her work indicated that women considered both the risks and accessibility associated with physical activity to bring their decisions in line with their desires. This research supports potential interventions affecting women's physical activity patterns." (May 2018)
Sample Thesis Submissions
Exploring equitably high quality cancer survivorship care

Applying integrated knowledge translation to address mental health among young immigrant and refugee men in Canada

Risking vulnerability : enacting moral agency in the is/ought gap in mental health care

Radical prostatectomy and work : men's perspectives

Exploring issues of identity for adult haematology oncology patients

An exploration of middle-aged and older gay men's health and illness practices

Reconciling resistance : women's postnatal physical activity decision-making

Co-creating person-centred care in acute care : [supplementary material]

Co-creating person-centred care in acute care

The effect of mode of nursing care delivery and skill mix on quality and patient safety outcomes

Examining the impact of nurse practitioner-led group medical visits for patients with chronic conditions in primary care
Career Outcomes
34 students graduated between 2005 and 2013: 1 is in a non-salaried situation; for 0 we have no data (based on research conducted between Feb-May 2016).
For the remaining 33 graduates:
SAMPLE EMPLOYERS IN HIGHER EDUCATION
University of British Columbia (10)
University of Manitoba (4)
Saskatchewan Polytechnic
University of Calgary
Western University (Ontario)
University of Calgary in Qatar
Jordan University of Science and Technology
Brandon University
University of Alberta
McGill University
SAMPLE EMPLOYERS OUTSIDE HIGHER EDUCATION
Fraser Health (2)
St. Paul's Hospital
Provincial Health Services Authority
Vancouver Coastal Health
Providence Health Care
Seabird Island Band
First Nations Health Authority
Vancouver Island Health Authority
SAMPLE JOB TITLES OUTSIDE HIGHER EDUCATION
Nurse Practitioner (2)
Clinician Scientist, Clinical Nurse Specialist
Epidemiologist
Chief Nursing Officer
Research Liaison Officer
Director
Clinical Nurse Specialist
Health Policy and Quality Officer
Ph.D. CAREER OUTCOME SURVEY
You may view the full report on career outcomes of UBC Ph.D. graduates on outcomes.grad.ubc.ca.
DISCLAIMER
These data represent historical employment information and do not guarantee future employment prospects for graduates of this program. They are for informational purposes only. Data were collected through either alumni surveys or internet research.
CAREER OPTIONS
Graduates of our Ph.D. Program have advanced competencies in nursing research and scholarship, research team participation and management, interdisciplinary collaboration, teaching, entrepreneurship, and translating results into action. They are innovative in their approaches to finding solutions to problems in nursing and healthcare delivery. Our graduates follow a long tradition of being recognized leaders in the field of nursing, who are working to advance the profession for future generations. Graduates take leadership roles within the health authorities or business and faculty positions at university and colleges worldwide.
Requirements
TOEFL (IBT) OVERALL SCORE REQUIREMENT
100
ibT Reading 22
ibT Writing 21
ibT Listening 22
ibT Speaking 21
IELTS OVERALL SCORE REQUIREMENT
7.0
IELTS Reading 6.5
IELTS Writing 6.5
IELTS Listening 6.5
IELTS Speaking 6.5
GRE REQUIRED?
Required by all applicants
Last updated Dec 2018
About the School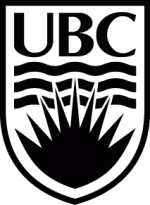 The Faculty of Applied Science oversees administrative procedures for the School of Architecture and Landscape Architecture, the School of Community and Regional Planning, the School of Nursing, and a ... Read More
The Faculty of Applied Science oversees administrative procedures for the School of Architecture and Landscape Architecture, the School of Community and Regional Planning, the School of Nursing, and all engineering activities at the Vancouver campus and the School of Engineering at the Okanagan campus.
Read less