Program Description
Diploma of Phytotherapy
The Diploma of Phytotherapy is a 3-year (6-semester) program that explores the medicinal uses of North American and European herbs. Students study both traditional knowledge of herbal medicine - that which is passed down through various world traditions over the ages - and modern day, scientific-based knowledge. This, the most comprehensive program of western herbal medicine available in either Canada or the United States, is comprised of both theoretical and practical courses, implementing advantages of hands-on study of plants.
Graduates of the Diploma of Phytotherapy are eligible to apply for membership into the UK-based College of Practitioners of Phytotherapy, which is one of the world's leading professional herbal practitioner registers. Graduates are also eligible for membership into the Canadian Herbalist's Association of BC (CHA of BC), the American Herbalists Guild (AHG), the Ontario Herbalist Association (OHA), and the Modern and Traditional Herbalists Guild of BC.
Study Options
The School of Phytotherapy offers year-round educational opportunities with an academic calendar based on 3 semesters per year. New students may enroll every January, May and September and students may either choose to pursue year-round studies or to take a semester or more off at their discretion. By choosing their course load each semester, students may complete any semester on a part-time or a full-time basis.
Students who wish not to enroll in any program are also eligible to take individual courses for personal enrichment provided that applicable course prerequisites have been met.
Clinical Training
Students in the Diploma of Phytotherapy program can complete all clinical training in PRC's on-campus Student Clinic or can participate in our Clinical Externship Program. We are currently researching international herbal clinical partners for our Global Outreach Program, which would allow Phytotherapy students to complete clinical training overseas. Full-time students generally begin clinical training via observation during the very first week of studies.
Admissions
Admission into the Diploma of Phytotherapy at Pacific Rim College is on a competitive basis. Entering students must have a high school diploma or satisfactory post-secondary education, and all non-native English speaking applicants must demonstrate a mastery of written and spoken English. Any foreign applicant may be required to submit an official score report from an English proficiency exam such as TOEFL (Test of English as a Foreign Language) or IELTS (International English Language Test System).
Pacific Rim College is determined to produce only the highest quality health practitioners. As a result, we reserve the right to admit and to retain only students who demonstrate the potential to achieve at the upper-most level. Applicants will be evaluated based on merits such as high academic achievement, emotional maturity, humanitarian activities, morality, community involvement and health-related experience.
Applicants are encouraged to apply no less than 6 weeks prior to the start date of the semester. Applications will still be accepted beyond this point and will be evaluated, but enrolment space may not be available until the next semester. Upon favorable review of your application by our admissions committee, you may be contacted for an interview, which can be carried out via telephone if a person-to-person interview is not possible.
Tuition and Fees
Tuition is based on a per credit system. Although the college provides a template for course completion within each program, ultimately each student determines his or her course load and schedule and thus per semester tuition. Audited credits do not apply towards graduation requirements. All prices listed are in Canadian dollars. For each semester, full tuition payment is due on the first day of class.
Last updated May 2018
About the School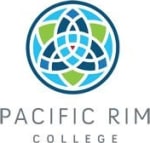 Pacific Rim College is a government (PCTIA) accredited academic institution of complementary and integrative medicine located on Vancouver Island in beautiful Victoria, British Columbia. The college w ... Read More
Pacific Rim College is a government (PCTIA) accredited academic institution of complementary and integrative medicine located on Vancouver Island in beautiful Victoria, British Columbia. The college was founded to provide world-class education, modern research opportunities and premier clinical services in a variety of medical modalities.
Read less