Diploma in Biomedical Science
Program Description
The Diploma in Biomedical Science program has been designed in such a way that students will benefit from state-of-the-art knowledge and skills, critical thinking and a focused training on innovation and design thinking that will be of value to the existing and emerging biomedical industries in Singapore, the wider Asian market and beyond.
The program aims to provide knowledge and experience leading to career opportunities in a wide variety of areas including biomedical, pharmaceutical, environmental monitoring, public health, agrochemical, and food sectors. With the increased importance of globalization in education and training, these programs will incorporate, where appropriate, issues of global significance.
In an effort to best match the needs of industry in this area, the Diploma in Biomedical Science has a significant focus on skills development and employer-led, industry-required knowledge acquisition in areas such as technology and knowledge exchange, IPR, entrepreneurship, health & safety, marketing, growth strategies and innovation these to be presented and developed through business planning exercises, simulations, and relevant case studies.
Hence the uniqueness of the Diploma in Biomedical Science will be the fusion of strong skills, design thinking and knowledge development alongside business awareness and knowledge exchange required to meet the intended aims of interfacing academia and research with collaboration with industry.
Upon completion of the Diploma in Biomedical Science awarded by CSM Academy International, students will directly articulate into the Advanced Diploma program and further into the high quality, long established BSc (Hons) Biomedical Science program awarded by Edinburgh Napier University. (Edinburgh Napier University is Edinburgh's top university for graduate employability (HESA 2010), and proud winner of the Queens Anniversary Prize for Higher and Further Education 2009).
Course Duration
Full-time: 8 months (3-hour lessons/day, 5 days/week)
Part-time: 12 months (5-hour lessons/day, 3 days/week)
Course Structure
There are a total of 6 modules have to be completed and passed for the award of the Diploma in Biomedical Science.
Course Learning Objectives
To facilitate your development into graduate scientists with a broad-based, core knowledge and understanding of biomedical science, coupled with specialist graduate-level skills and knowledge in one or more areas of biomedical science. In addition, the program is designed such that on completion you will be equipped with a wide range of employability and transferable skills along with an understanding of professional ethics and the relevance of biology to contemporary practical and ethical questions.
Delivery Mode
Face-to-face, in classroom mode, practicals.
Course Commencement
January, April, July, and October
Assessment Methodology
Assessments/Exams are conducted after every module.
Examinations, critical analysis, and synthesis of laboratory reports, abstracts, business planning exercises, simulation, and case studies.
Note:
In case students fail the main examination of a particular module, they are allowed to sit for 'One' supplement assessment with payment of the appropriate fee*. Students are to re-take the module, shall they fail the supplementary assessment. Modules are independent of each other.
* Refer to Miscellaneous Fees
Graduation Requirements and Awards
Students must complete and pass 6 modules to be awarded the Diploma in Biomedical Science conferred by CSM Academy International Pte Ltd.
Local students must achieve an attendance of 75% and international students must achieve an attendance of 90% in any month of the course.
Career Opportunities
Cardiac Technologist
Medical Technologist
Research Assistance
Sales and Marketing Personnel for Health Sectors
Entry Requirement
GCE 'A' Level with at least 3 passes or equivalent.
GCE 'O' Level holder with a minimum age of 30 at the point of application and 8 years of working experience.
English Requirement:
GCE 'A' level pass in English or equivalent
Application Fee (Non-Refundable and non-transferrable)
International student: S$600 (before GST)
Local student: S$50 (before GST)*
*Local student refers to Singaporeans/PRs/Employment Pass/Dependant pass holders
Course Fee
For local students: S$ 1,600.00 per module totaling S$ 9,600.00 (6 modules) – before GST
For International students: S$10,500 (before GST)
Note:
Students are required to pay for the following miscellaneous fees on modules with lab sessions:
Laboratory Coat & Cap S$30 (before GST)
Material cost for the module with laboratory experiments S$150 (before GST)
Insurance Fees
Fee Protection Scheme***: Subject to prevailing market rate
Medical Insurance Fee****: Subject to prevailing market rate
***The Fee Protection Scheme (FPS) serves to protect students' paid fees.
****It is compulsory for all local and international students to purchase medical insurance which is valid throughout their course of studies with the CSM Academy International. Local students (Singaporeans, PRs & Non-student's Pass holders) may opt-out of this scheme if they can provide the proof of adequate medical insurance coverage in Singapore.
Note:
Payment of fees is in Singapore Dollars.
Payment method only by Cheque/ Nets/ Telegraphic Transfer
Last updated Sep 2018
About the School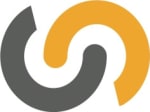 CSM Academy International was established in April 2005. It offers Service Management related education programs that are enhanced through our linkages with several overseas Universities and Organizat ... Read More
CSM Academy International was established in April 2005. It offers Service Management related education programs that are enhanced through our linkages with several overseas Universities and Organizations that are renowned for their specialist courses in the service arena. We have also been awarded a 4 years EduTrust Singapore award in August 2017.
Read less