Program Description
Fostering future-oriented professional dental hygienists who have both personality and intelligence based on the Christian spirit.
A literacy education in the field of study based on prayerful personality and a sense of professional calling as a dental hygienist.
Professional practical training to perform various dental hygiene tasks such as hospital management, clinical support, and community service in dental medical institutions.
Evidence-based major education to cultivate the best oral health experts in Korea.
Last updated Dec 2020
About the School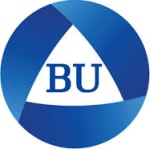 백석 원은 예수 그리스도의 복음과"진리가 너를 자유롭게 할 것이다"라는 은혜로운 선포에 뿌리를두고있다. (요한 복음 8:32) 우리 기관은 기독교 세계관을 바탕으로 기술, 지혜, 인격을 갖춘 글로벌 리더를 양성하고자합니다. 백석 연구소에는 백석 문화 대학교와 백석 대학교 2 개 대학과 백석 예술 대학 전문 대학이있다. ... Read More
백석 원은 예수 그리스도의 복음과"진리가 너를 자유롭게 할 것이다"라는 은혜로운 선포에 뿌리를두고있다. (요한 복음 8:32) 우리 기관은 기독교 세계관을 바탕으로 기술, 지혜, 인격을 갖춘 글로벌 리더를 양성하고자합니다. 백석 연구소에는 백석 문화 대학교와 백석 대학교 2 개 대학과 백석 예술 대학 전문 대학이있다.
Read less