Program Description
Program description
As a specialty in Health Sciences, podiatry deals with the prevention, diagnosis and treatment of diseases and malformations of the human foot, using both medical and surgical techniques.
The degree in Podiatry at UManresa born from the experience of more than twenty years training podiatrists and is the first to be taught in a blended mode in the Spanish State. His proposal reserves the presence for activities in which the interaction with the teaching staff, classmates and infrastructures and materials really adds value in the acquisition of professional skills. Theoretical subjects are taught online.
It is offered in two options: progressive blendedness and intensive blendedness. The first allows you to follow the contents with face-to-face assistance two days a week. The second, on the other hand, concentrates the presence in three consecutive intensive days per month. In both cases, the number of theoretical-practical sessions and clinical practices is equivalent to those of a face-to-face degree.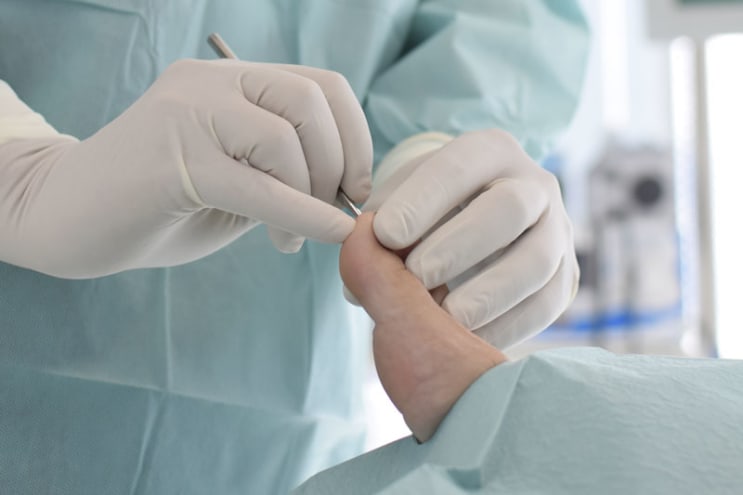 Areas of expertise
The area of expertise for podiatrists, as healthcare professionals, is the lower extremities of the human body. For this they acquire knowledge of general medicine, physiology and anatomy, among others. At the same time, they complement their training in pharmacology, as doctors can prescribe drugs to treat foot pathologies that require drug-taking treatments.
The different areas of specialization are:
Sports podiatry
Pediatric podiatry
Biomechanics
Dermatological chiropody or chiropody
Podiatric surgery
Ortho podiatry
Podiatry for diabetic foot
Forensic podiatry
Points to mark
Compacted and scheduled face-to-face schedule
Methodology based on reflective practice and simulation
Teachers connected to professional reality and with more than 20 years of experience teaching classes in the face-to-face degree
University clinic equipped with the latest technology for the training of Podiatry, both for exploration and biomechanical analysis and for podiatric surgery. It has an operating room, biomechanics room, template workshop, offices for chiropody.
Specialized practices
100% job placement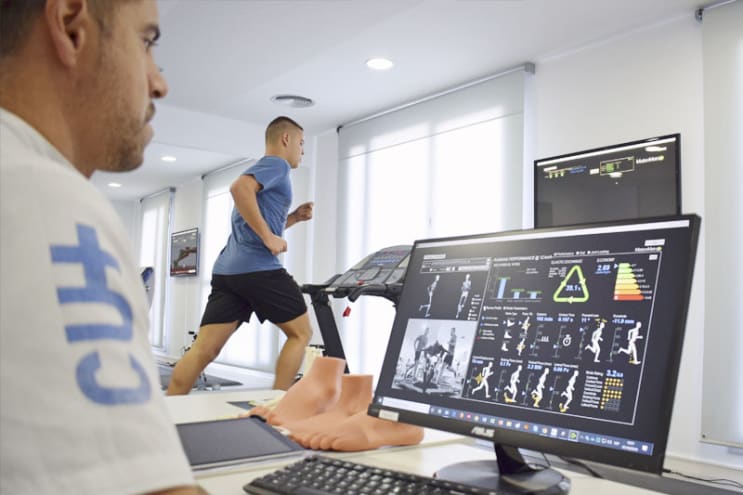 Purpose of the program
Upon completion of the degree, students are prepared to:
Work in private consultations and also in hospitals, clinics and health centers.
Integrate in Units of "Diabetic foot".
Sports centers, where they take care of their feet to help athletes respond to the special demands of physical activity in terms of performance and injury prevention.
Make plantar supports and prostheses, both with traditional techniques and with 3D technology and CAD-CAM design.
Biomechanical study of the lower extremities.
Perform foot surgery
Specialization
After graduation, UManresa offers the specialization in:
Clinical Residence in Podiatry. Postgraduate training based on stays in teaching and hospital environments that allow podiatrists to expand their knowledge and care skills on foot pathologies and different therapeutic procedures.
Master in Podiatric Surgery of the Forefoot, which allows to expand knowledge in open and minimally invasive podiatric surgery.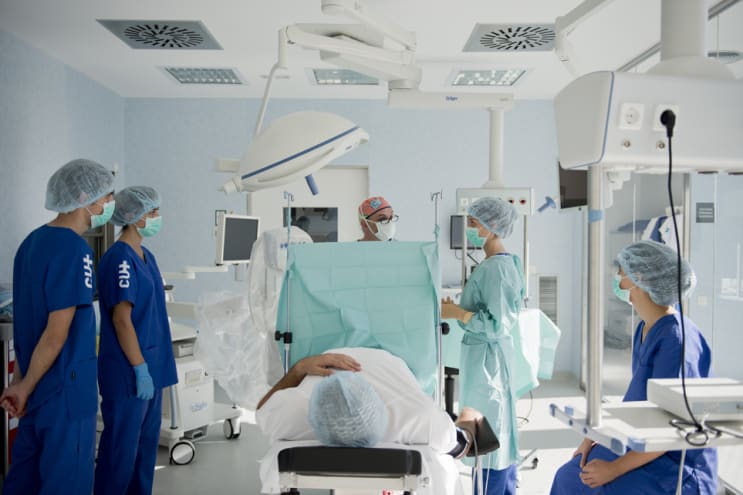 UManresa","author_url":"https://www.UManresa.cat/es/UManresa-uvic-ucc","source":""}" />
Curriculum
The degree of podiatry raises two intensities of incorporation to blendedness:
Progressive blended pathway
Intensive blended route
The progressive modality combines non-presence with autonomous and directed activities in a directed and autonomous way and regular weekly presence of two days a week for a year and a half. Starting in the second semester of the second year, they move on to intensive blended learning.
The intensive modality offers, throughout the degree, a concentrated presence, once a month and for 3 days in a row, in order to facilitate organization and contact with students and teachers.
Both hybrid modalities combine, on the one hand, face-to-face classes with high added value (theoretical-practical sessions and simulation workshops) and clinical practices, with tasks that can be carried out in a non-face-to-face way, at the same time that they enrich the process and maintain the academic rigor.
The complete course consists of 4 years with a total of 240 credits, distributed as follows:
Basic training - 66 credits
Compulsory - 120 credits
Electives - 18 credits
External internships - 30 credits
Final degree project - 6 credits
Professional oportunities
The degree in Podiatry offers training that complements and opens new professional perspectives to graduates in Nursing, Physiotherapy or Sciences of Physical Activity and Sports, among others. Graduates in these specialties can request recognition of up to 40 credits.
Last updated Dec 2020
About the School

Las instalaciones del Campus Manresa de la UVic-UCC estan situadas al norte de la ciudad de Manresa (Barcelona), en un sector de urbanización reciente, donde se encuentran la mayoría de las institucio ... Read More
Las instalaciones del Campus Manresa de la UVic-UCC estan situadas al norte de la ciudad de Manresa (Barcelona), en un sector de urbanización reciente, donde se encuentran la mayoría de las instituciones y servicios universitarios.
Read less